Travel Instruction Services
More from

Accessibility

Use the following resources to plan a fully accessible trip on the MBTA.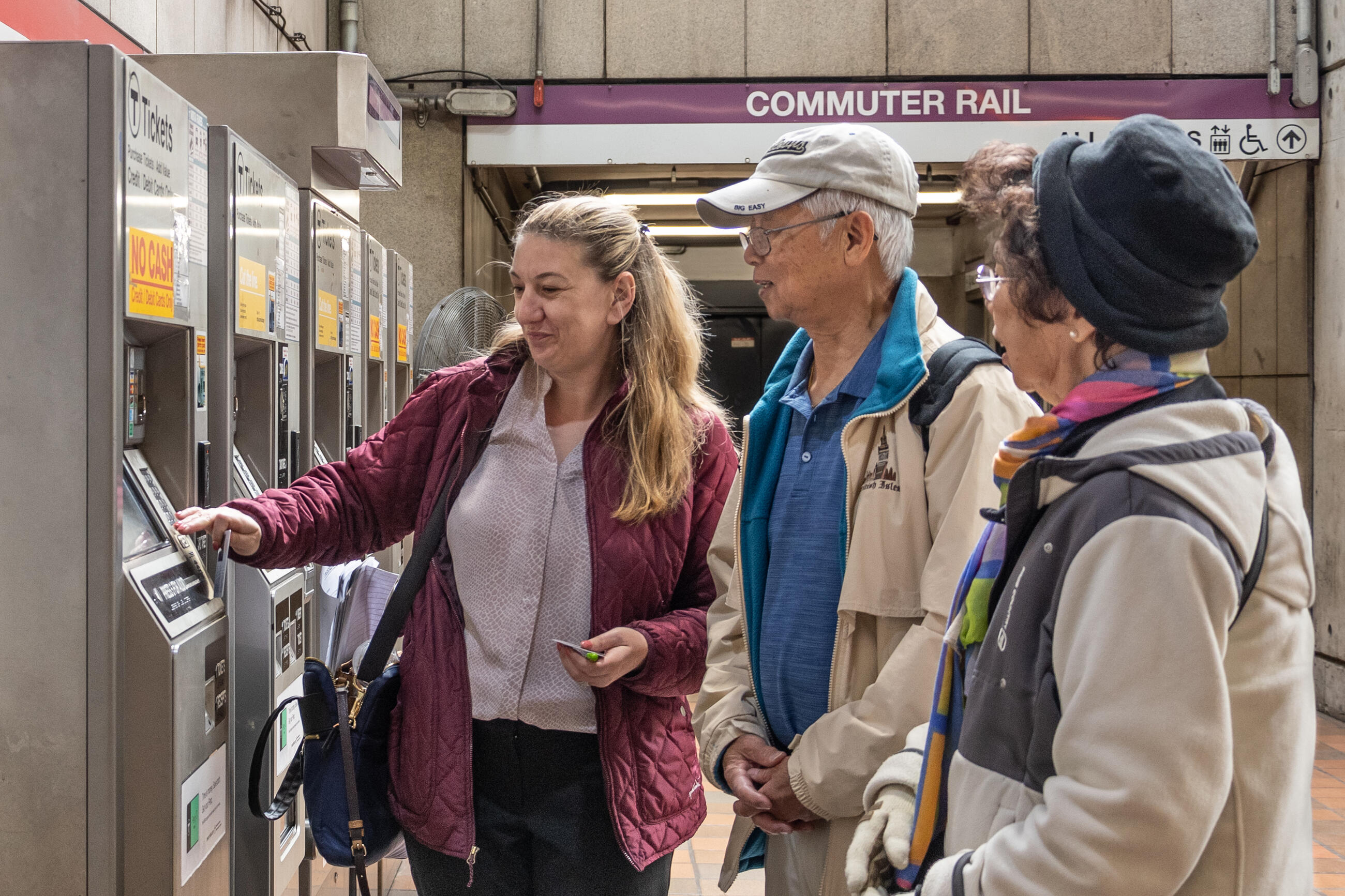 The MBTA offers a variety of free travel instruction services to help seniors and people with disabilities travel independently on the bus, train, and Commuter Rail. All services are available in person or digitally (via Zoom) upon request.
Travel Training Services
We offer three types of training to help travelers learn more about the following:
General safety on the system
Planning trips
Reading T schedules and maps
Boarding and exiting trains and buses
Buying regular or reduced fare CharlieCards
Customer and operator responsibilities
Accessing information about T services online and with apps
Transit Access 101

This two-and-a-half-hour class covers basics about how to use our system. It's held at the MBTA's training facility near Broadway Station on the Red Line. Each class has room for 15 participants.

Upon request, this training can be held at schools or senior centers.

We offer two Transit Access 101 trainings—one for seniors and people with disabilities, and one for people who are blind or have low vision.

Small Group Training

Small group training is similar to Transit Access 101, but includes an onsite visit from a professional trainer.

Classes are flexible and can be customized to focus on getting to and from particular destinations on the bus, subway, or Commuter Rail.

Personalized Travel Training

This one-on-one training can be customized to teach an individual how to get to a particular destination within the MBTA service area.

Trainers travel directly to participants' homes and ride along on actual trips.
Resources for Riders
Travel Training Flyers
If you would like to view, download, or print a PDF summary of our Travel Instruction Program, please click on one of the links below:
View the Travel Training Flyer in English
View the Travel Training Flyer in Spanish
Driving Retirement
Our riders can save over $5,000 per year in transportation costs by giving up driving their cars—but not giving up mobility—and riding the T.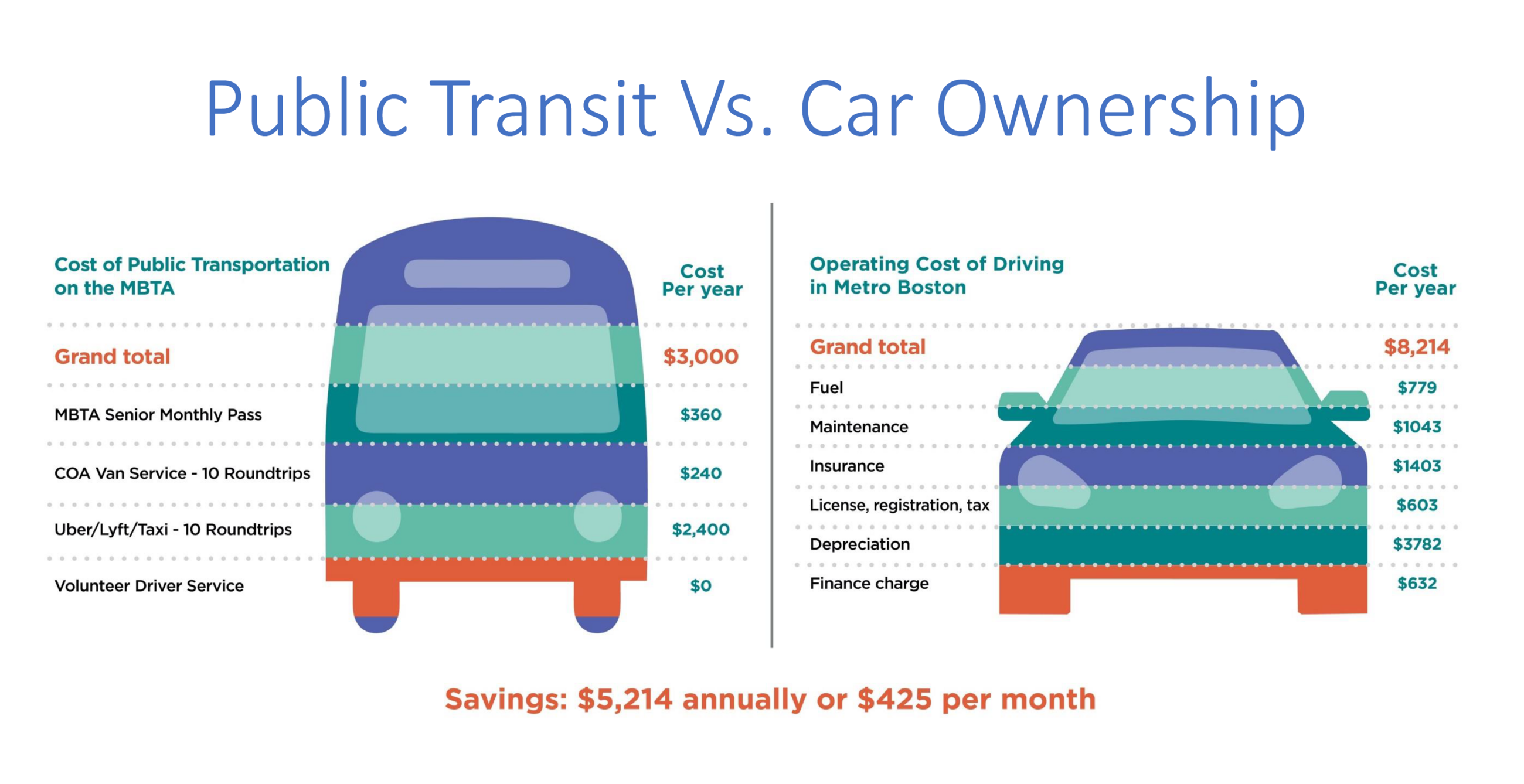 View a flyer showing the graphic above
View a text-only version of the flyer 
If you're thinking about retiring from driving, the Shifting Gears webinar created by the Registry of Motor Vehicles can help you make a plan.
Resources for Educators
If you are an educator interested in starting a travel training program at your own school or agency, view our collection of free downloadable resources: