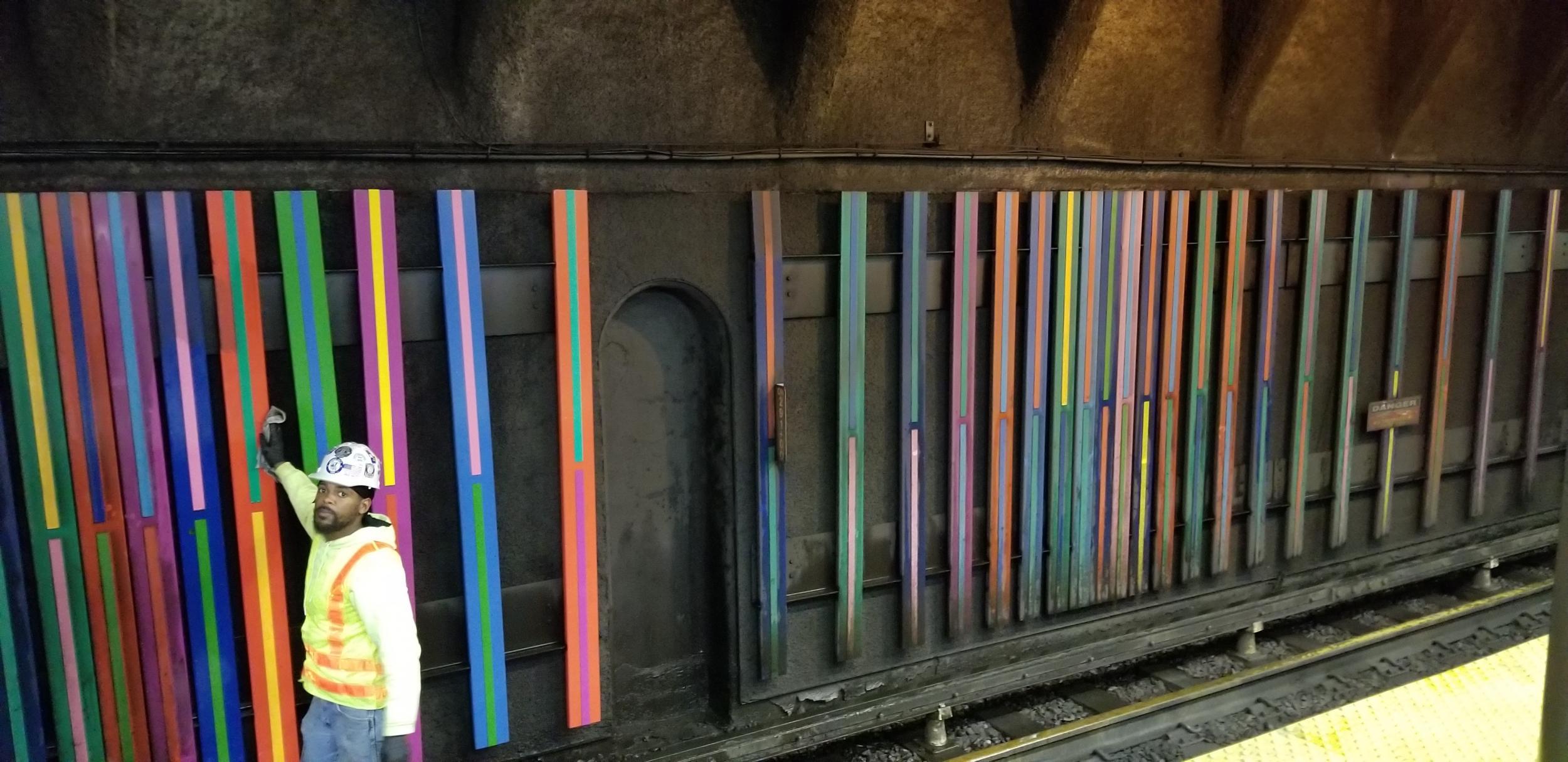 Music
The MBTA permits musical performances at a number of subway stations in metro Boston. 
You must be a licensed performer to play in stations in designated areas.
You can find details about the Subway Performers Program and how to apply from the Massachusetts Realty Group, the MBTA's real estate division.
Filming
The MBTA is an iconic part of the Boston cityscape. Our transit system has appeared in many films set in the area. 
To film any scene involving the MBTA, you need a film permit. Email filming@mbta.com for more information.
Read the full photography policy
Learn about filming and photography involving the MBTA
Visual Art
Since 1967, the MBTA has enlisted the help of local artists to bring character to our infrastructure. When you travel on the T, you'll find more than 100 pieces of artwork featured on 6 of our transit lines.
You can view these pieces on the:
Submit Your Artwork
The MBTA runs 3 programs to feature artwork in stations:
Temporary Art and Murals
The MBTA commissions temporary murals and art installations from community and youth groups throughout the year.
Read the full temporary art program/policy
Integral Art
When building new stations or renovating existing ones, we solicit bids from local artists to create artwork that is integrated into the structure of the station itself.
Read the full integral art program/policy
Community Partnership Art
Through this program, artists and community groups can submit bids for more permanent artwork in stations.
Read the full commuter partnership art program/policy
Open Calls for Art
There are currently no open calls for station construction projects, but you can view some of our previous solicitations for integral art to get a sense of how they work. Check this page for upcoming projects.