MBTA Update on the Hingham Ferry Dock
Posted on January 12, 2018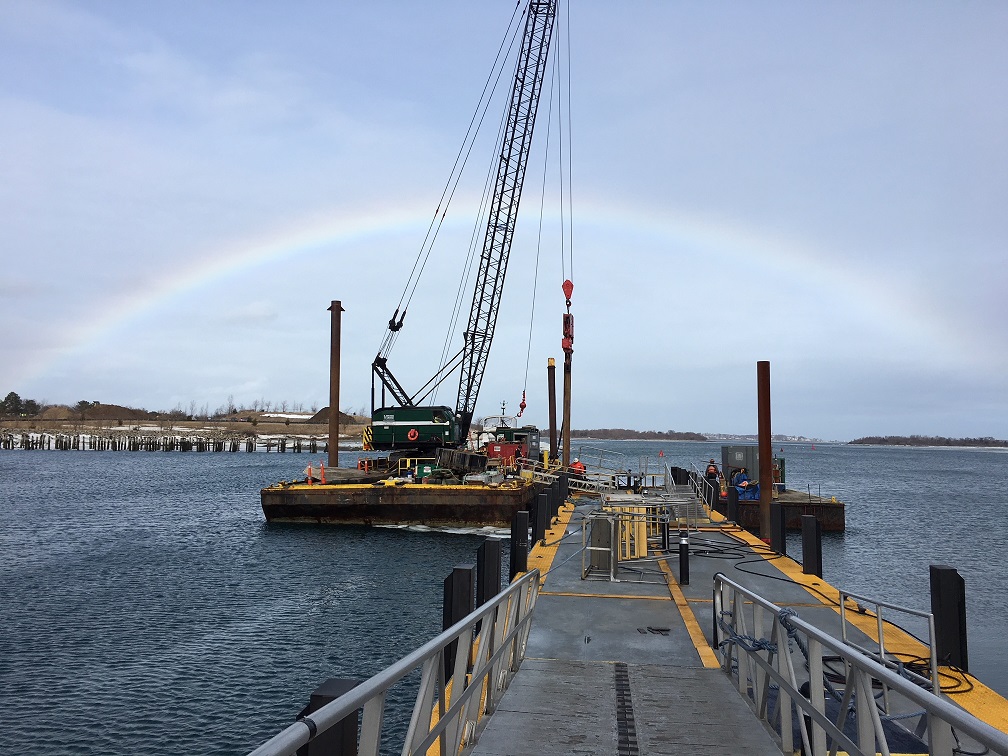 BOSTON – The MBTA is reopening the Hingham Ferry Dock to customers this Monday, January 15.
After a major cold snap during the early weeks of January, the Hingham dock became structurally unsafe for customer use and was immediately closed to passengers so that it could be thoroughly evaluated and repaired.
C. White marine contractors assessed the dock, with a diver entering the water at the Hingham ferry dock on Monday, January 8, to evaluate any damage below the water line.
As of today, the entire dock float system has been reconnected. The entire dock will also be relocated 2 feet forward in order to avoid being located where the previously damaged piles have been cut off and partially removed.
Several additional new piles remain to be installed, which are scheduled to arrive at C. White's yard in East Boston tomorrow morning before being floated to the Hingham dock via barge by tomorrow afternoon. If these piles arrive at Hingham on schedule, it is estimated that they will be fully installed in the early hours of Sunday morning with the work area demobilized and removed on Sunday.
The MBTA appreciates the patience of its ferry customers while the Hingham dock was evaluated and reconstructed for safe use by passengers.
Media Contact Information
For all queries and comments, please contact:
MassDOT Press Office