Winthrop Partners with MBTA to Increase Access to CharlieCards
Posted on September 23, 2019
CharlieCards now available at the Winthrop Public Library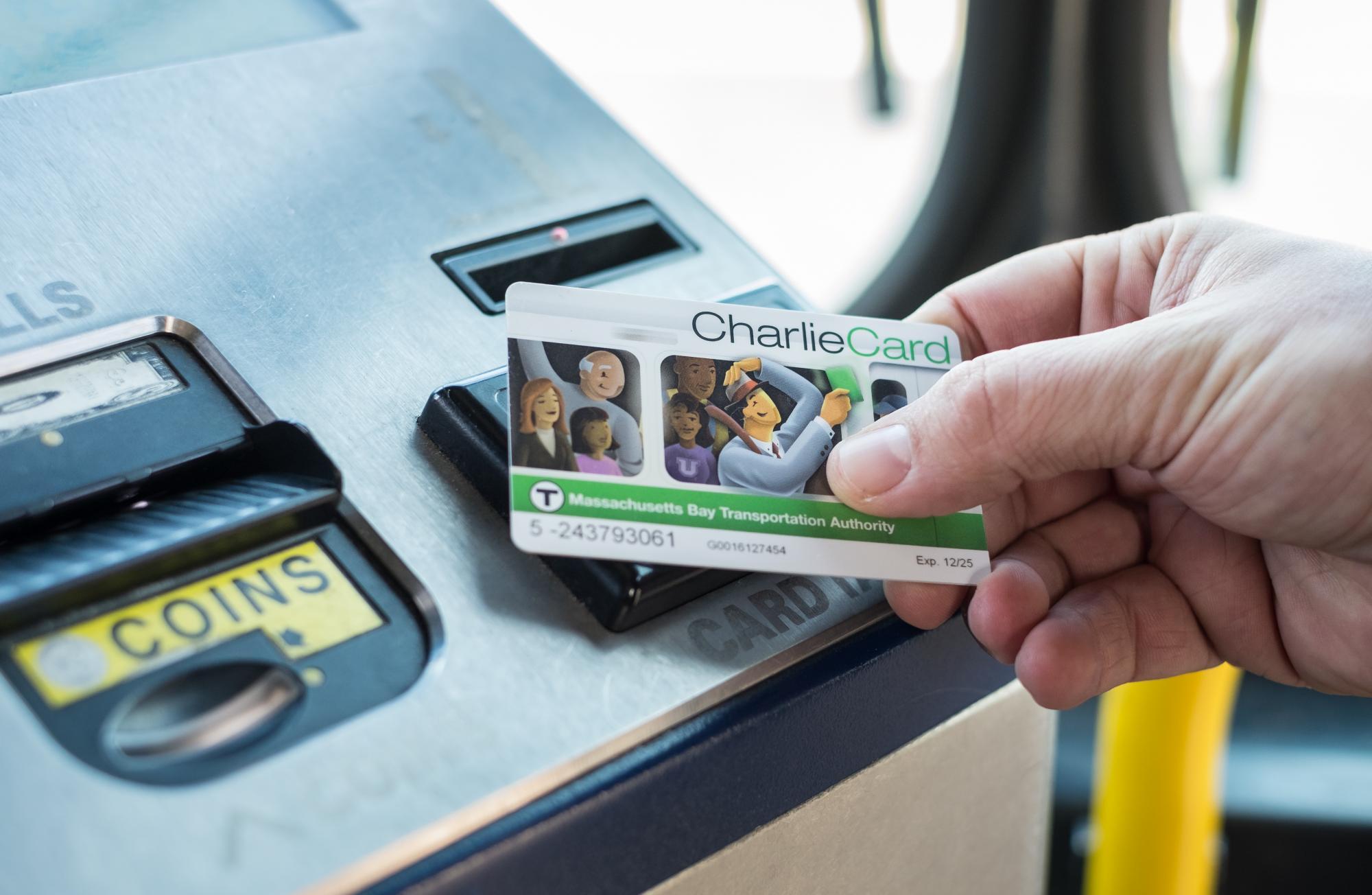 Today the MBTA announced an initiative with the Town of Winthrop to increase the availability of CharlieCards to residents who rely on public transportation. 
Under the initiative, free no-balance CharlieCards are available at the Winthrop Public Library located at 2 Metcalf Square, Winthrop, MA 02152. The Winthrop Public Library opening hours and holiday closing schedule can be found on their website.
The Town of Winthrop joins a growing list of cities and towns partnering with the MBTA to increase access to CharlieCards:
The City of Chelsea partnered with the MBTA in January 2019 with CharlieCards pre-loaded with $5 as well as free no-balance CharlieCards available in the Treasury Office of Chelsea City Hall. 
The Town of Watertown partnered with the MBTA in July 2019 with free no-balance CharlieCards available in Watertown Town Hall and the Watertown Free Public Library. 
The City of Salem partnered with the MBTA in August 2019 with free no-balance CharlieCards available at the Mayor Jean A. Levesque Community Life Center, Salem Public Library, and Salem's Parking Department. 
CharlieCards available in the City of Lynn are also coming soon.
"Thank you to the Town of Winthrop for partnering with the MBTA in helping us expand access to CharlieCards for our customers," said MBTA General Manager Steve Poftak. "With the intent of increasing the availability of CharlieCards within the communities we serve, we hope this initiative allows the T to be even more accessible for MBTA customers so they can take advantage of lower fares available through the CharlieCard." 
"The Town of Winthrop is excited to provide the CharlieCards to the members of our community, and to those that are visiting," said Winthrop Town Manager Austin Faison. "This is an example of Winthrop integrating more opportunities for individuals to engage with the MBTA and their regional public transportation network. The Town continues to explore multi-modal transportation and all that it can offer."
Unlike CharlieTickets, CharlieCards are reusable plastic cards that can be routinely loaded with stored cash value or 1-day, 7-day, or monthly passes. As a way to encourage use of CharlieCards, cardholders pay lower single-ride fares on bus and subway services than customers who pay cash or hold a CharlieTicket. CharlieCards also offer enhanced options for transfers over tickets and cash. (Note: CharlieCards are not valid for use on the Commuter Rail though customers are encouraged to learn more about Commuter Rail fare products that include the mTicket.)
CharlieCard availability has historically been concentrated around major rapid-transit hubs. Similarly, fare vending machines are clustered around rapid-transit stations. Under this initiative, the MBTA continues to acknowledge that access to cards needs to increase, especially in communities with a higher reliance on buses.  
The MBTA hopes to partner with nonprofit organizations or cities and towns to provide residents with CharlieCards, either blank or pre-loaded with a dollar amount for purchase. By providing easier access to CharlieCards, the T hopes to incentivize riders to use CharlieCards and fare vending machines throughout their travels, resulting in a savings of both time and money. Organizations and communities seeking to partner in this effort should contact MBTA Chief Customer Officer Danny Levy at DLevy@MBTA.com.  
More Information
Media Contact Information
For all queries and comments, please contact:
MassDOT Press Office