Reminder: Weekend Red Line Shuttle Buses Between Alewife and Harvard
Posted on January 23, 2020
Shuttle buses replace Red Line trains between Alewife and Harvard during weekends from January through April.
Weekend diversion in place for Red Line floating slab track work.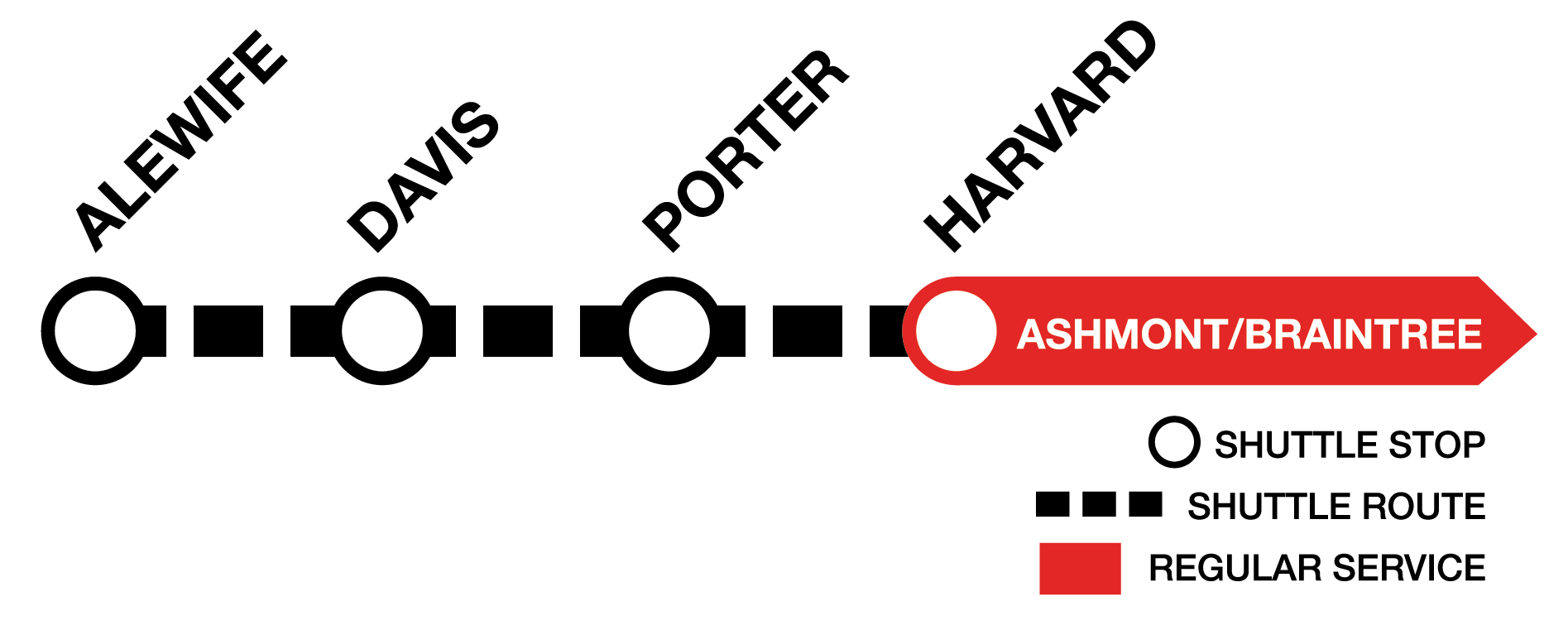 Today the MBTA reminded customers that weekend Red Line service between Alewife and Harvard Stations is replaced with shuttle buses beginning at the start of service on Saturdays through the end of service on Sundays. These diversions in Red Line service began the weekend of January 11 – 12 and last through the weekend of April 25 – 26. Customers are encouraged to plan additional travel time.
During these Red Line weekend diversions, work will take place on the "floating slab" track system. Floating slabs are concrete slabs that "float" between the tracks and rubber disks that absorb sound and vibration from trains. To continue to provide comfort and reliability on the Red Line, the floating slabs need to be regularly maintained or replaced, if needed. Following the completion of floating slab work taking place during these weekends, future floating slab maintenance will likely occur during the overnight hours in an effort to minimize any future effect on regular Red Line service.  
Following track work, the MBTA typically implements speed restrictions as a safety precaution, and customers should expect these to last for several days while the T monitors the proper settlement and consolidation of new track. Speed restrictions are lifted once engineers have confirmed proper settlement has occurred. 
Regular Red Line train service will operate during the weekends of:
February 1 – 2
February 15 – 16
March 14 – 15
April 18 – 19
All shuttle buses and stop locations are fully accessible.
More Information
Media Contact Information
For all queries and comments, please contact:
MassDOT Press Office