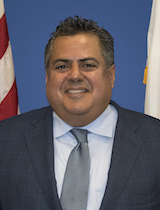 Luis Manuel Ramírez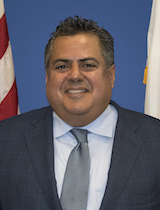 General Manager and CEO of the MBTA
Raised in South Florida, Luis Ramírez has helped lead and transform a range of complex businesses and organizations. He has held a series of increasingly significant positions, identifying challenges and taking sometimes difficult actions to resolve them.

After graduating DeVry Institute of Technology with a bachelor's degree in computer science in 1987, Ramírez went to work as a Business Analyst at Unisys Corporation. In 1989, Siemens Global Businesses recruited him for what would become an 11-year career marked by increasing responsibilities. Beginning as a Senior Systems Analyst, his roles at Siemens included Controller for Commercial Operations for a Siemens business in Germany and, from 1996 to1998, Chief Financial Officer and Director of Business Administration for Siemens Corporate Research Center in Princeton, NJ, and, from 1998 to 2000, Director of Internal Audits and Mergers and Acquisitions for the firm's Energy and Automation operation in Georgia.
After 11 years at Siemens, Ramírez was recruited by General Electric, where he would again rise through a series of high-level positions that would further expand his executive responsibilities, leadership skills, and business expertise.
From 2000 to 2001, Ramírez was Business Development and Integration Leader for GE's Energy Management Services, where, reporting directly to the business's CEO, he led mergers, acquisitions, and integration activities. From 2001 to 2004, he was promoted to President and General Manager of GE Energy Rentals, turning a troubled and money-losing GE business unit into a major player in the international marketplace.
GE named him President and General Manager of GE Energy Parts from 2004 to 2006, were he opened international markets and led operations for this $3 billion after-market parts business.

Again moving up GE's ladder, Ramírez became President of GE's Energy Contractual Services business from 2006 to 2009, creating and executing strategies to expand this global operation of about $4 billion. Among other steps, Ramírez restructured the group and established innovation and leadership development programs that helped lead to a 23 percent growth in revenue in 2009. Recognizing Ramírez' string of successes, GE promoted him to GE Corporate Officer in 2008.
From 2010 to 2012, Ramírez moved up again, becoming GE Vice President/Corporate Officer and President and CEO of GE's Energy Industrial Solutions, where he was responsible for 17,000 employees operating in 60 countries producing about $3.7 billion in annual revenue commitments.

Ramírez' successes at GE were noted and in 2012, he was recruited to become President and CEO of Texas-based Global Power Equipment Group. He directed the turnaround of this publicly listed design, engineering and manufacturing firm that had been experiencing declining growth. He developed business development strategies, brought in new leadership, and oversaw other steps that delivered positive results.

Ramírez resigned from Global Power in 2015 and founded TodoModo Group, a Dallas-based business consulting firm that provides turnaround and business consulting services to a range of clients.