Alternative Travel Options for Green Line Service Disruptions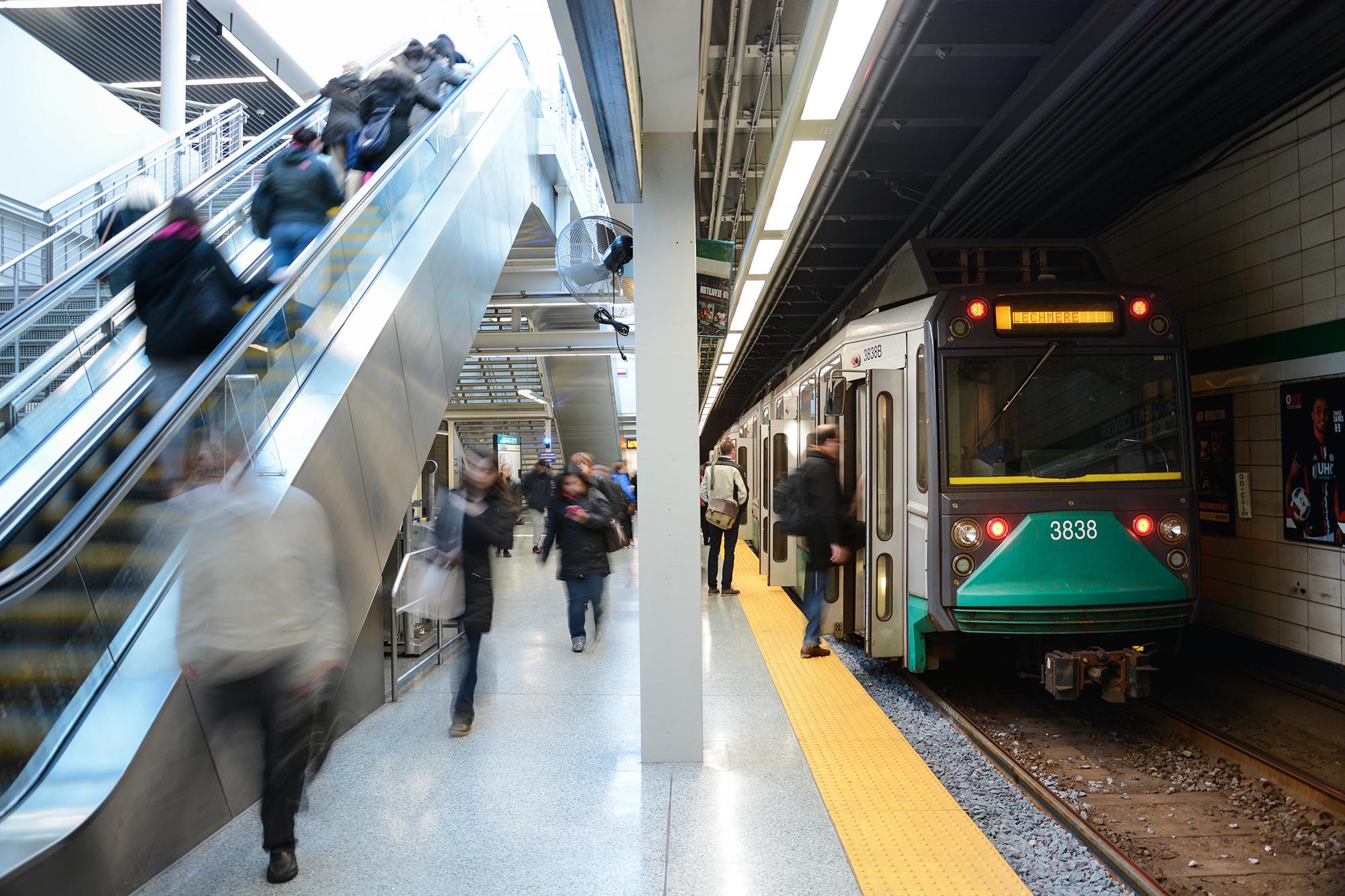 We are disrupting service on the Green Line September 18 – October 12. The impacts to riders are: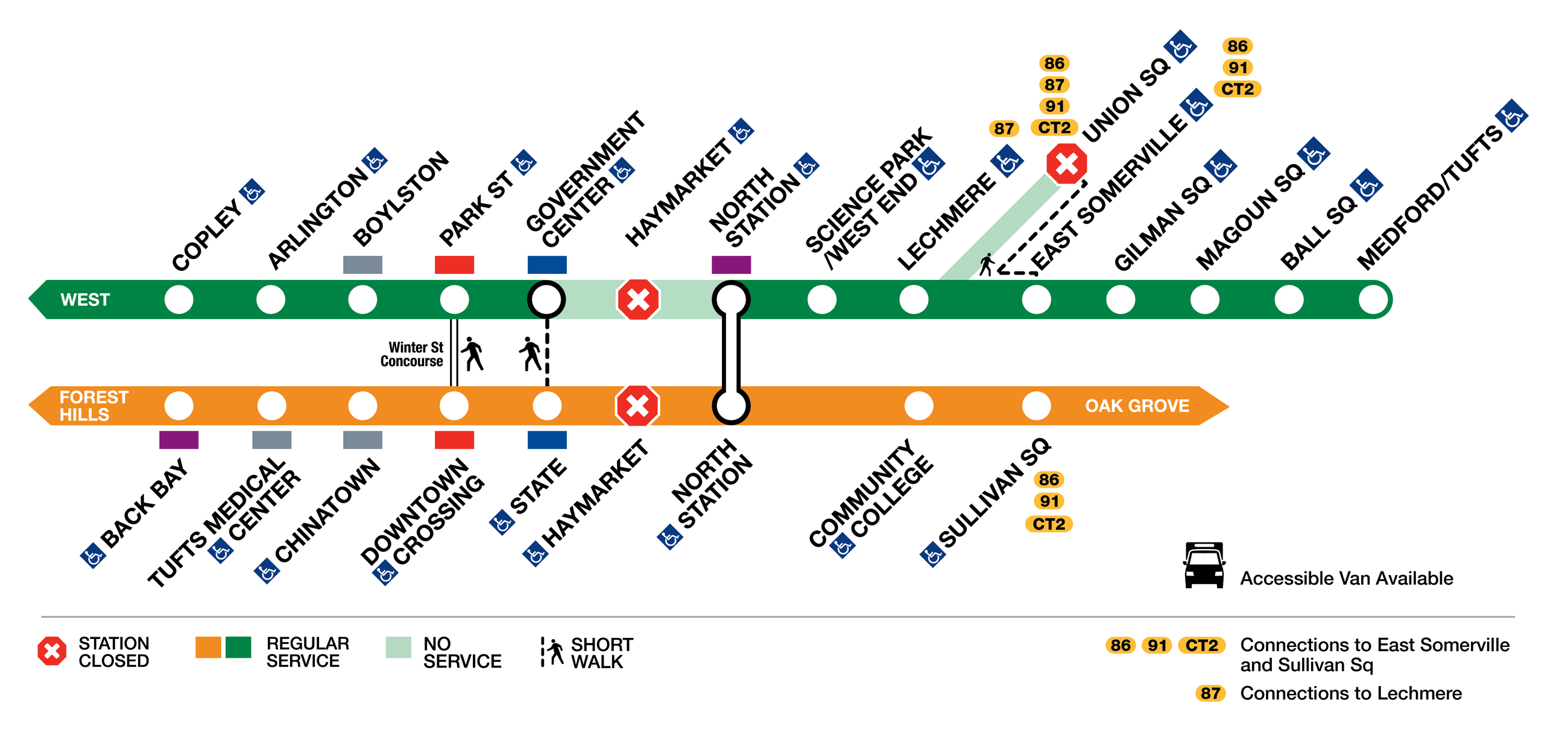 Alternative Travel Options
For alternative service options, use the suggestions below, or plan a route with Trip Planner.
Take the Bus

Take the bus to a subway station. 

Green Line stations 

Orange Line stations 

Red Line stations 

Walk to Your Station

Walk to a subway station. Walking times below are estimates.

Green Line stations:

5 minutes between Government Center and Haymarket 
10 minutes between Haymarket and North Station
13 minutes between Government Center and North Station
10 minutes between Union Square and East Somerville Station

Orange Line stations:

4 minutes between North Station and Haymarket
8 minutes between State and Haymarket

Red Line stations:

Depending on where you are heading in the Union Square area, you could consider walking to Harvard or Central on the Red Line.

Take an Accessible Van

Accessible vans are available at the following locations:

North Station on Haverhill Street, at the Causeway by the elevator entrance
Haymarket on Congress Street at Hanover using the Route 4 bus stop

For accessible van access to Government Center and Union Square stations, contact an MBTA employee or use a help box. 

For general questions or requests, ask an MBTA employee.
Why We're Disrupting Service
MassDOT is performing critical repair work on Squires Bridge on Route 28. The bridge crosses over GL Union Branch, and MassDOT crews need access to the Green Line right of way to complete these repairs.
As HYM continues working on demolishing the Government Center Garage, we have planned the service disruption between North Station and Government Center to allow the work to take place safely.
Transit-Oriented Development at Haymarket
Transit-Oriented Development at Haymarket