Automated Fare Collection 2.0 (AFC 2.0)
Updated on February 11, 2019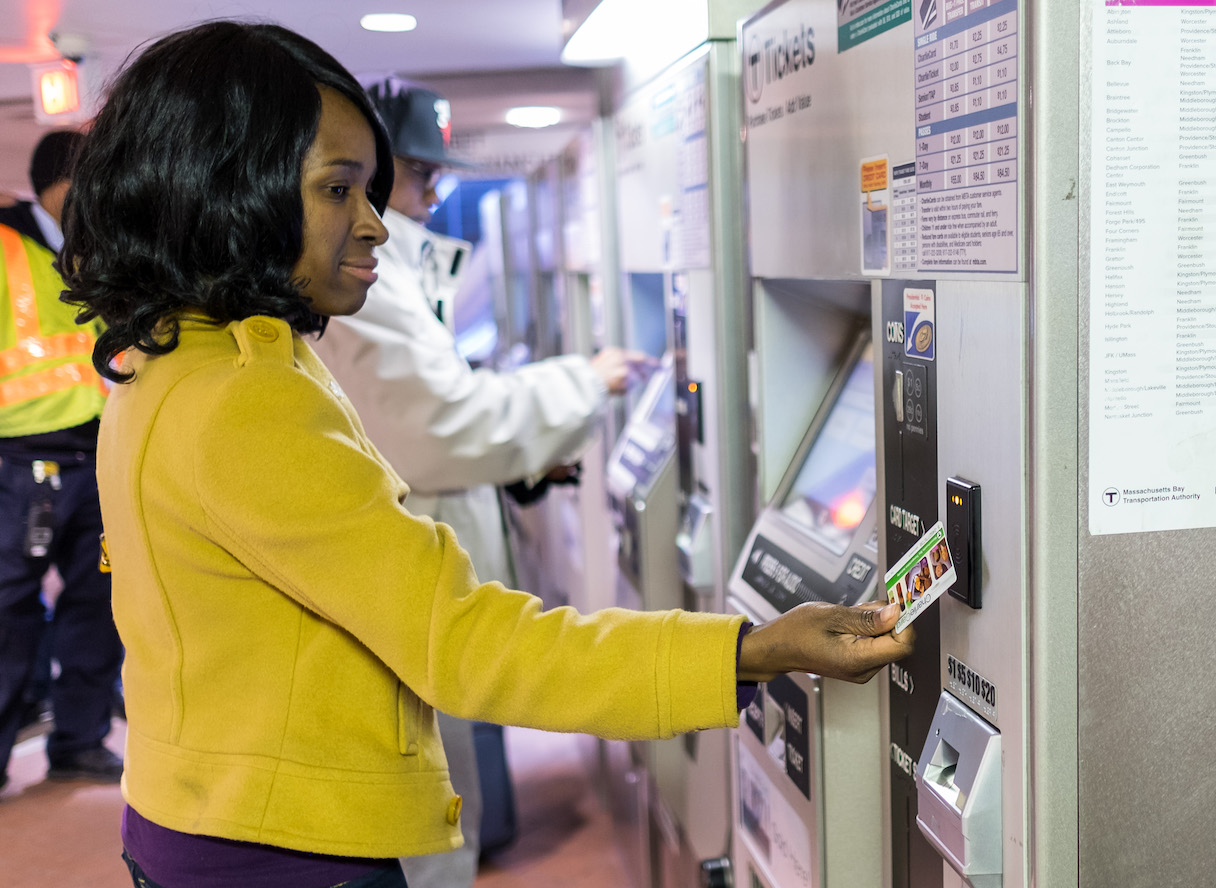 About the Project
Timeline: 2017 – 2021
Status: Design

Summary
The MBTA's new fare payment system will make paying for transit easier and more convenient. With AFC 2.0, you'll be able to tap and board at any door with a fare card, smartphone, or contactless credit card. Reload using cash or credit card at vending machines at all stations and some bus stops, or go online to manage your account 24 hours a day.
Benefits
One fare card for every route
Faster bus and train service
More places to buy fare cards
More ways to manage your account
Equal access for everyone
Integration with other transit
Flexible fare policy
Improved revenue accounting
Improved uptime and performance
Learn More
See our project timeline, benefits, and more.
Contact Information
For all queries and comments related to Automated Fare Collection 2.0 (AFC 2.0), please contact:
Past Meetings
November 20, 2017 at 12:00pm - 3:30pm

May 21, 2018 at 12:00pm

June 22, 2018 at 1:00pm

August 30, 2018 at 10:30am

September 18, 2018 at 6:00pm

October 27, 2018 at 1:00pm - 3:00pm

November 2, 2018 at 10:00am - 12:00pm

November 14, 2018 at 3:00pm - 4:30pm

November 20, 2018 at 1:00pm - 3:00pm

November 27, 2018 at 1:00pm - 3:00pm

December 11, 2018 at 6:30pm - 8:00pm