Fenway Portal Project
Updated on January 9, 2019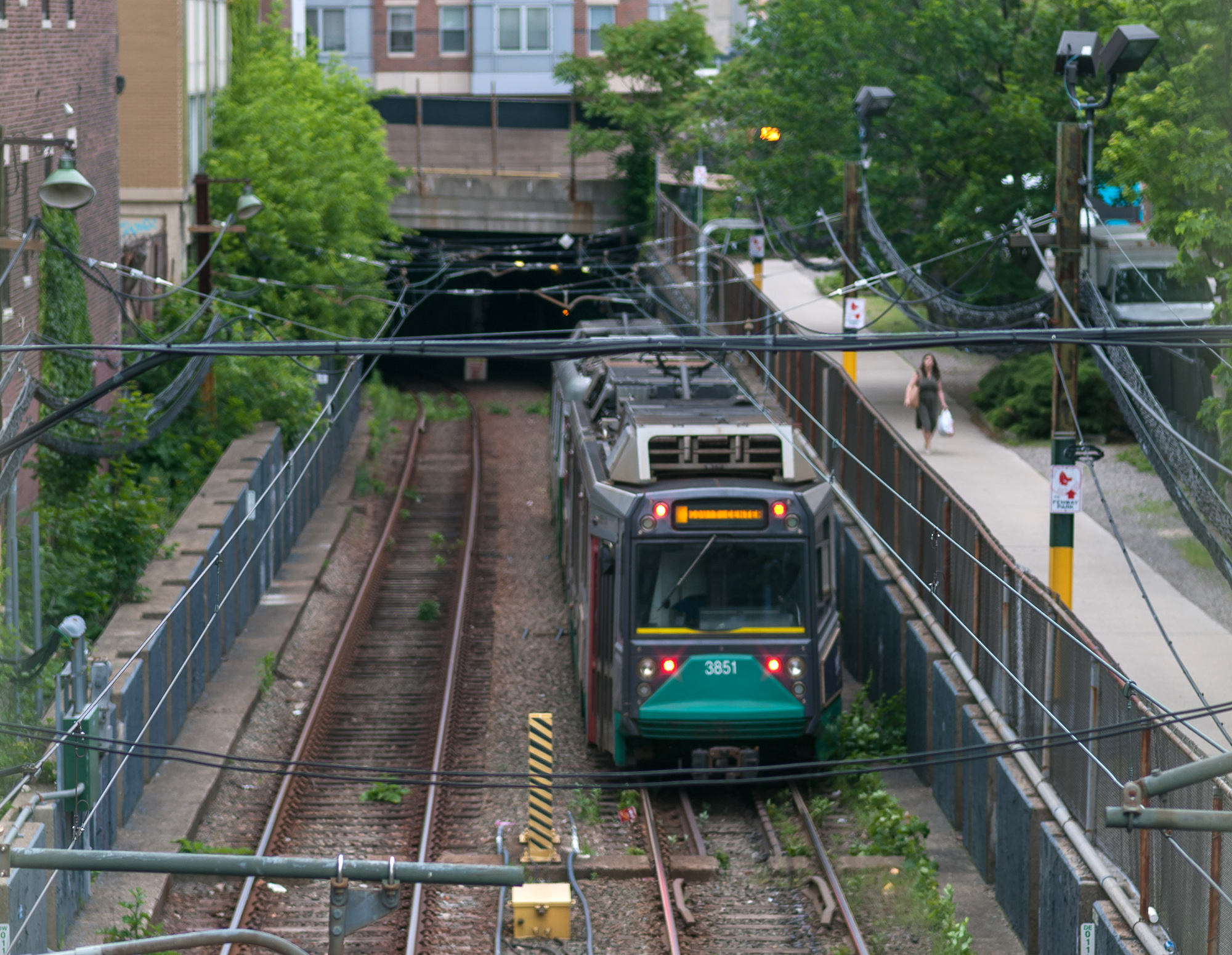 About the Project
Timeline: 2018-2019
Status: Construction
This project will involve the construction of flood control measures at the entrance to the Green Line subway tunnel adjacent to Fenway Station. Large steel doors will be installed at the entrance to the Green Line tunnel to protect the subway from potential future flooding.
History
Flooding at the Fenway Portal has been a significant issue for the MBTA since Green Line D-branch service began in 1959.
When the Muddy River overflowed its banks in 1996, the resultant floodwaters filled the Green Line subway tunnel and extended up to Arlington Station. The flood caused almost $70 million in damage, and Green Line service was shut down for almost a week until an estimated 40 million gallons of water were pumped out of the affected area.
Learn about the U.S. Army Corps of Engineers' Muddy River project
Goals
Prevention of future flooding of the Green Line
Construction of flood control measures that can be implemented rapidly
Provision of flood monitoring equipment to provide the MBTA with adequate advance notice of potential flood events
Provisions that will enable rapid return of Green Line service should flood control measures be activated
Project Features
Construction of flood barrier doors and gates at the entrance to the subway
Construction of an updated pumping station at the tunnel entrance
Installation of cameras along the Muddy River to monitor water levels during flooding
Benefits
Protection of the subway from future flood events that can interrupt Green Line service
Service Alerts
Construction of flood prevention measures will occur over a 16-month period. To minimize disruptions to the Green Line, most work will take place during 14 weekends spread out over the project duration.
A limited amount of work will also be performed during weeknights after Green Line service ends.
During weekend construction work, the Green Line D branch service will be shut down and replaced by bus shuttles.
Featured Photos
Updates
January 11, 2019
Follow the construction schedule of the MBTA's contractor, Bond Brothers Inc.
---
January 9, 2019
Bus shuttles will replace Green Line D service between Kenmore and Reservoir during most weekends, January 5 – March 24.
---
Contact Information
For all queries and comments related to Fenway Portal Project, please contact: