Franklin Line East Street Bridge Rehabilitation
Updated on May 24, 2019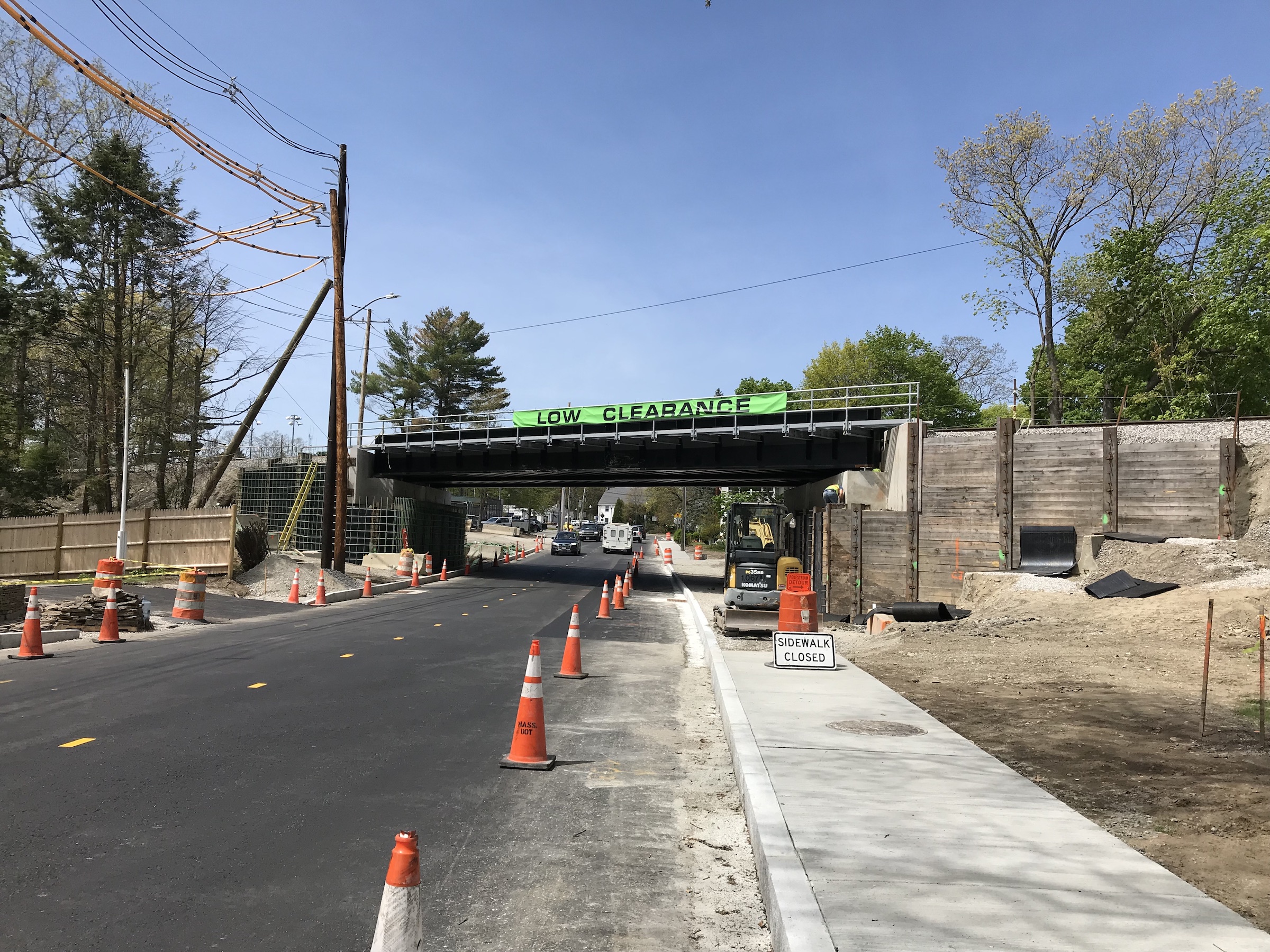 About the Project
Timeline: 2016 – 2019
Status: Construction ongoing
The East Street Bridge, which carries the Franklin Line over East Street in Westwood, is being upgraded for improved vehicle clearance and pedestrian safety.
The original bridge, built in 1911, had low clearance, and the roadway beneath had no sidewalks, posing a safety hazard to vehicles and pedestrians passing under it.
New steel-plate-girder structure with a steel thru-girder structure
New concrete abutments 
Improved vertical clearance of 13 feet, 3 inches (compared to today's 10 feet, 6 inches)
Improved roadway safety beneath the bridge, with additional sidewalks and bike lane shoulders, for an overall horizontal clearance of 32 feet
Increased clearance under the bridge for vehicles and pedestrians 
Brings the bridge to a State of Good Repair
Reduce maintenance costs and service impacts for the foreseeable future
Service Alerts
Past Events
Diversions
Recent Updates
Contact Information
For all queries and comments related to Franklin Line East Street Bridge Rehabilitation, please contact senior project manager Linda Hager at lhager@mbta.com.