North Quincy Garage and Development
Updated on March 25, 2019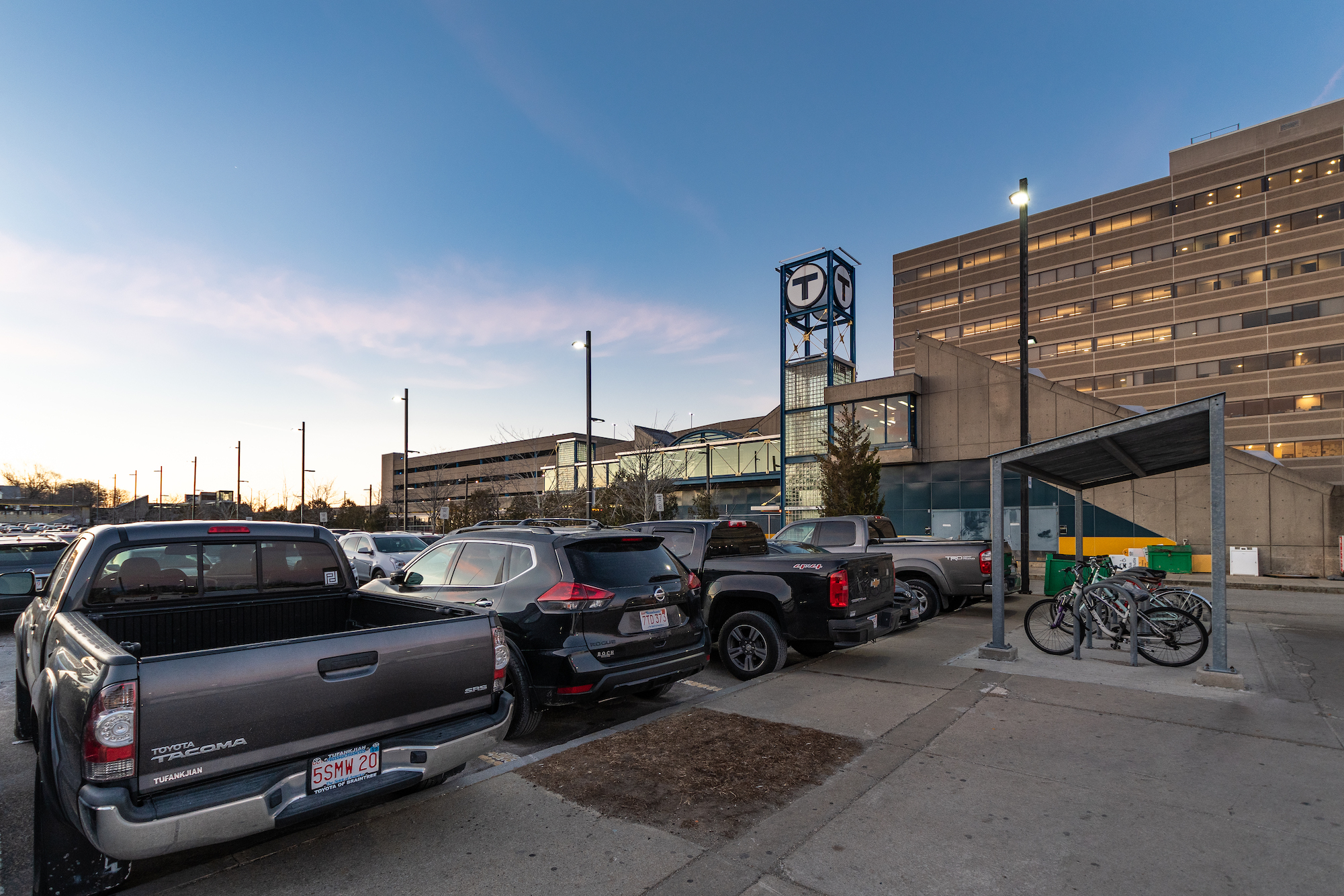 About the Project
Timeline: Ongoing
Status: Construction
Summary
A surface-level parking lot at North Quincy Station is being replaced with a new parking garage as part of a redevelopment project at North Quincy Station by Hancock Street Partners. 
During garage construction, 592 spaces at the North Quincy Hancock Street lot will be unavailable. Over 600 spaces will still be available between the Hancock Street lot (260) and Newport Avenue lot (353).
The project is being built in phases to minimize disruptions to parking and station access. Construction began February 17, 2019.
Check out our South Shore Commuter Guide to see other projects in progress along the Red Line.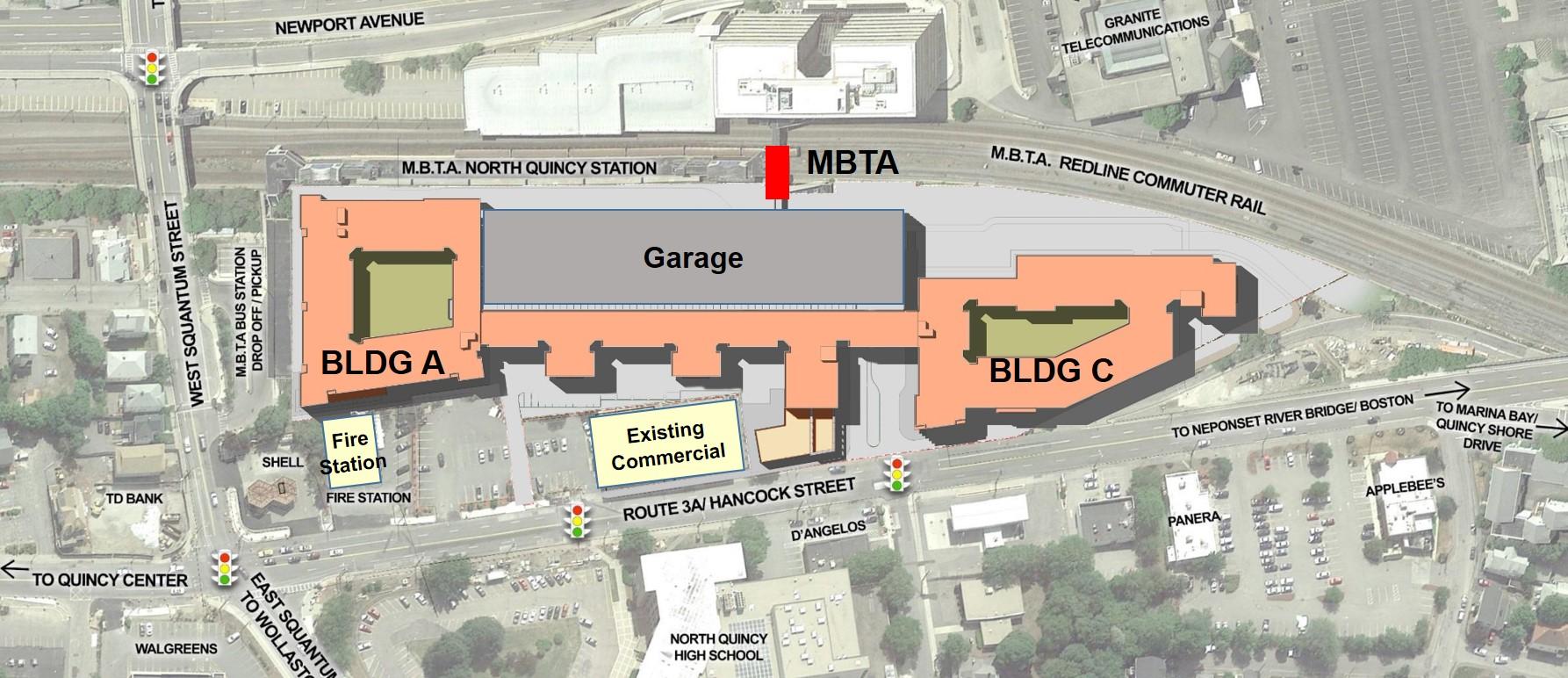 Benefits
The 852 parking spaces in the current lot will be replaced with more than 1,500 spaces in the new garage, including:
852 spaces dedicated for MBTA parking
700 spaces for retail and residential use
Features include improved parking conditions for customers: 
Covered parking with direct access to station lobby
New, accessible parking at the fare-collection level
Alternative Parking and Travel Options
 Parking

During construction on the North Quincy garage, you can park at the Hancock Street or Newport Avenue lots. On weekdays, the Hancock Street lot has typically been full by about 7:30 AM, and the Newport Avenue lot has been full between 7:45 – 8 AM.
Additional parking options include: 
February was the last month that monthly permits were sold for North Quincy.
If you have trouble finding a spot, monthly permits allow customers to "roam" and park at other MBTA surface lots that cost the same or less than the lot you normally park in.
A monthly permit does not guarantee a parking space.
 Commuter Rail

For the cost of a subway fare, you can take the Commuter Rail between Quincy Center and South Station. Subway and Zone 1A monthly passes are accepted. Just show your CharlieCard or CharlieTicket to the conductor.

Please note: If you are taking the Commuter Rail from Quincy Center outbound to Greenbush, Quincy Center is Zone 1. This ensures you get the lowest interzone fare.
Service Alerts
Check North Quincy service alerts
Downloads
Contact Information
For all queries and comments related to North Quincy Garage and Development, please contact: