Red Line Test Track Progress
Updated on July 25, 2019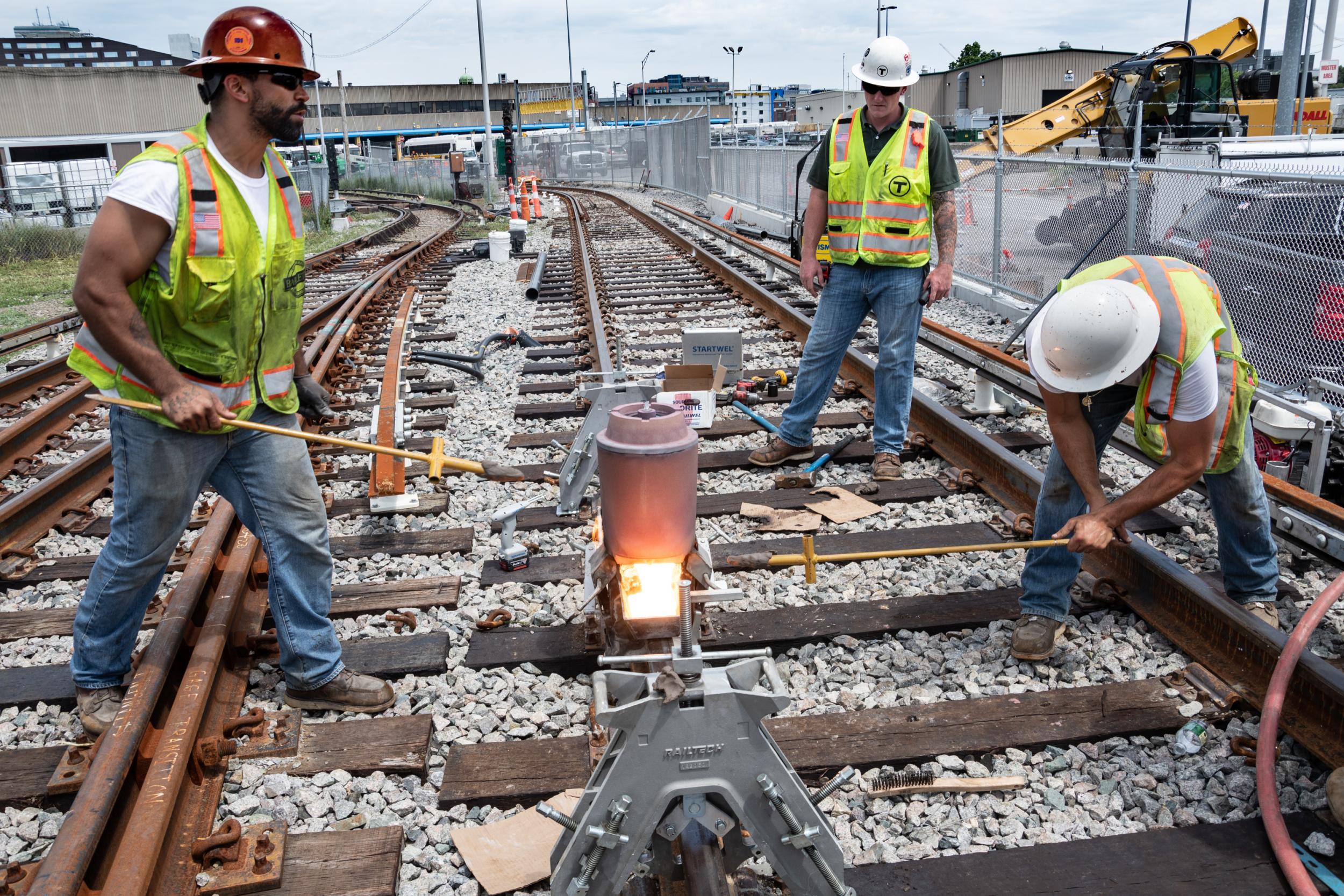 We've been making progress on infrastructure investments that will help get new Red Line vehicles into service. 
Construction of the new Red Line test track is more than halfway done. The project includes installation of new track, power, and third rail.
The test track, which runs parallel to South Boston Bypass Road, is scheduled to be complete in summer 2019. When it's done, the first stages of vehicle testing can begin.
An access and vehicle delivery track has also been installed for a direct connection to Cabot Yard to deliver, test, and commission new Red Line vehicles.   
Construction of the vehicle testing facility and preparation for the new power substation has also begun.
We look forward to the role these upgrades will play in bringing the new Red Line fleet into service.