Station Brightening
Updated on April 30, 2019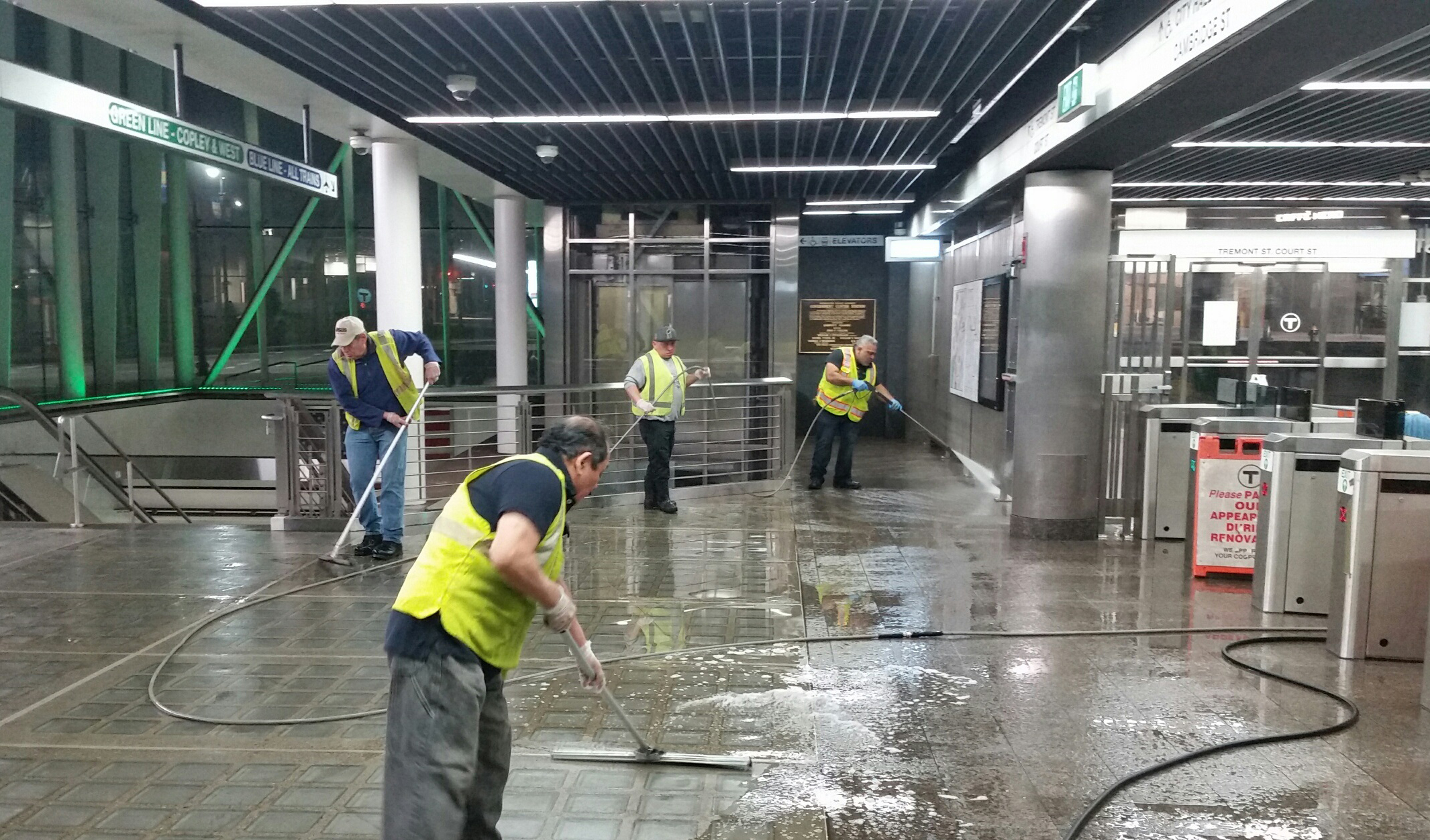 We're working on cleaning, repairing, and updating busy stations and busways across the MBTA.
Work includes: 
Cleaning and painting ceilings
Replacing broken tiles
Sanitizing and deep cleaning
Updating maps 
Providing better wayfinding
Filling after-winter potholes
Fixing underground leaks
Repairing cracked sidewalks
Landscaping
Why We're Doing This Work
This station brightening effort will bridge the gap between regular, ongoing maintenance and additional needs related to improving the system.
It's just one piece of the investments we are making to upgrade vehicles, stations, tracks, signals, power systems, bridges, tunnels, maintenance facilities, and to improve accessibility, safety, and reliability. The work that's happening now, and in the coming years, will transform the MBTA.
What You Can Expect During This Work
We started work in April at busy stations and busways such as Ashmont, Back Bay, Downtown Crossing, Dudley, and JFK/UMass. Work will continue over the next 6 months at a number of additional stations.
You can expect to see:
Areas that have been deep cleaned or power washed
Cleaned and painted ceilings
Repaired leaks and cracks
Lighting that's brighter and energy-efficient
Repairs to broken concrete and sidewalks
Filled potholes
Cleaner tracks
New system maps and signs
Photo Gallery