Urine Detection in Elevators: A Pilot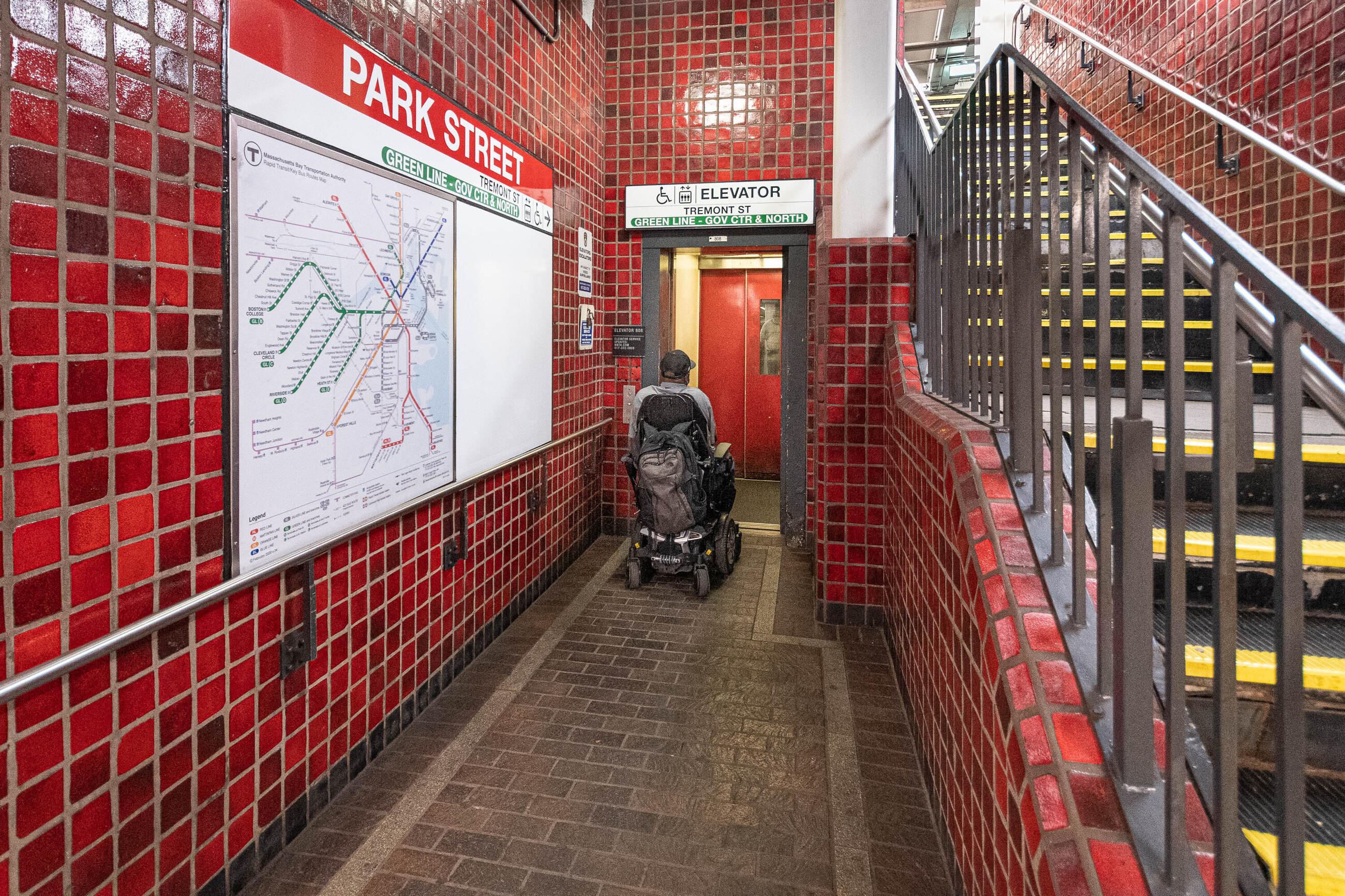 The MBTA manages more than 180 elevators system-wide. Many riders depend on them for a variety of reasons: people who use a mobility device, families with strollers, people who are transit dependent for groceries, tourists with luggage, or people who aren't able to take the stairs. Elevators make our transportation system more accessible to everyone.
Unfortunately, people sometimes use those elevators as restrooms. This is a huge problem for riders, and for the MBTA teams who clean and maintain the elevators. Human waste is not only unsanitary, it's also corrosive.
What We've Tried So Far
In 2018, we created a task force to improve elevator cleanliness. The task force made a plan that includes:
A performance-based station cleaning contract
Replacing elevator flooring with materials that that resist liquid absorbtion
More monitoring by station officials and the Transit Police
Routine checks by Station officials and Transit Ambassadors of every elevator over the course of their shift
Data collection on how often each elevator is found to be unclean
But elevator cleanliness continues to be a problem, so we continue to push for solutions.
Why not just build more bathrooms?
Sometimes it's not feasible, and we've found that more bathrooms don't always solve the problem.
Building new bathrooms at existing stations is complex, and many MBTA stations don't have the space for it. Restrooms are available for riders at a number of our stations. However, people often use elevators as restrooms even when they are available. 
About This Pilot
The urine detection pilot project will test the effectiveness of a sensor that detects the presence of urine in an elevator cab. Starting in October 2022, the pilot will run for three to six months in four downtown elevators. The goal is to determine whether urine-detection sensors might be a cost-effective addition to the tools we use to keep elevators clean.
We will collect data on a few metrics, including:
How reliably the sensors detect urine, and whether false positives or false negatives are more common
How reliably the sensor detects the presence of cleaning solutions
How durable the sensors are
After three months, we'll analyze the data and see if we need to collect more to make a decision.
Station and Stop Accessibility Improvements
Related Projects
Station and Stop Accessibility Improvements
Related Projects