Bus Service During Winter Storms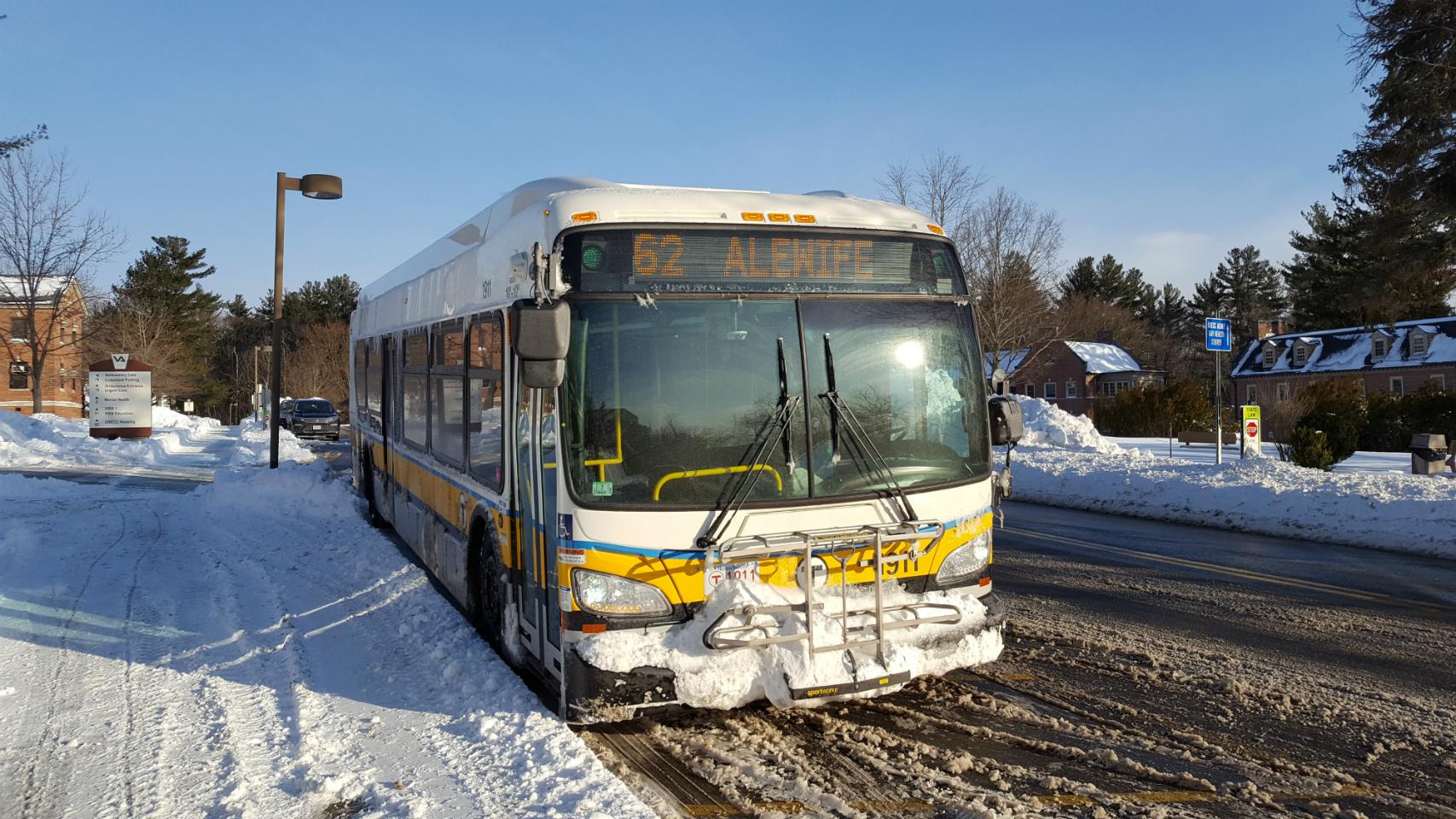 Snow Routes
Certain buses may operate on special snow routes during and after winter storms. Typically, the parts of a route that are on hills or narrow streets are diverted.
During a storm, the MBTA will post an alert for each bus line that's running on its snow route.
These buses have snow routes:
Shoveling of Bus Stops
Within 24 hours of the end of snowfall, MBTA crews clear snow and ice from stops along 15 key bus routes (blue) and the Silver Line (gray):
Key bus routes and Silver Line routes include:
However, almost all bus stops are the property owner's responsibility. In some cities and towns, the municipality can enforce snow removal on sidewalks and at bus stops. You can find out more information on local laws using the Massachusetts Sidewalk Snow Removal Map.
Report an Unshoveled Bus Stop
Check the above map to see if the MBTA is responsible for shoveling the stop.
Cities and towns are responsible for clearing snow.