Winter Storm Photos (March 8, 2018)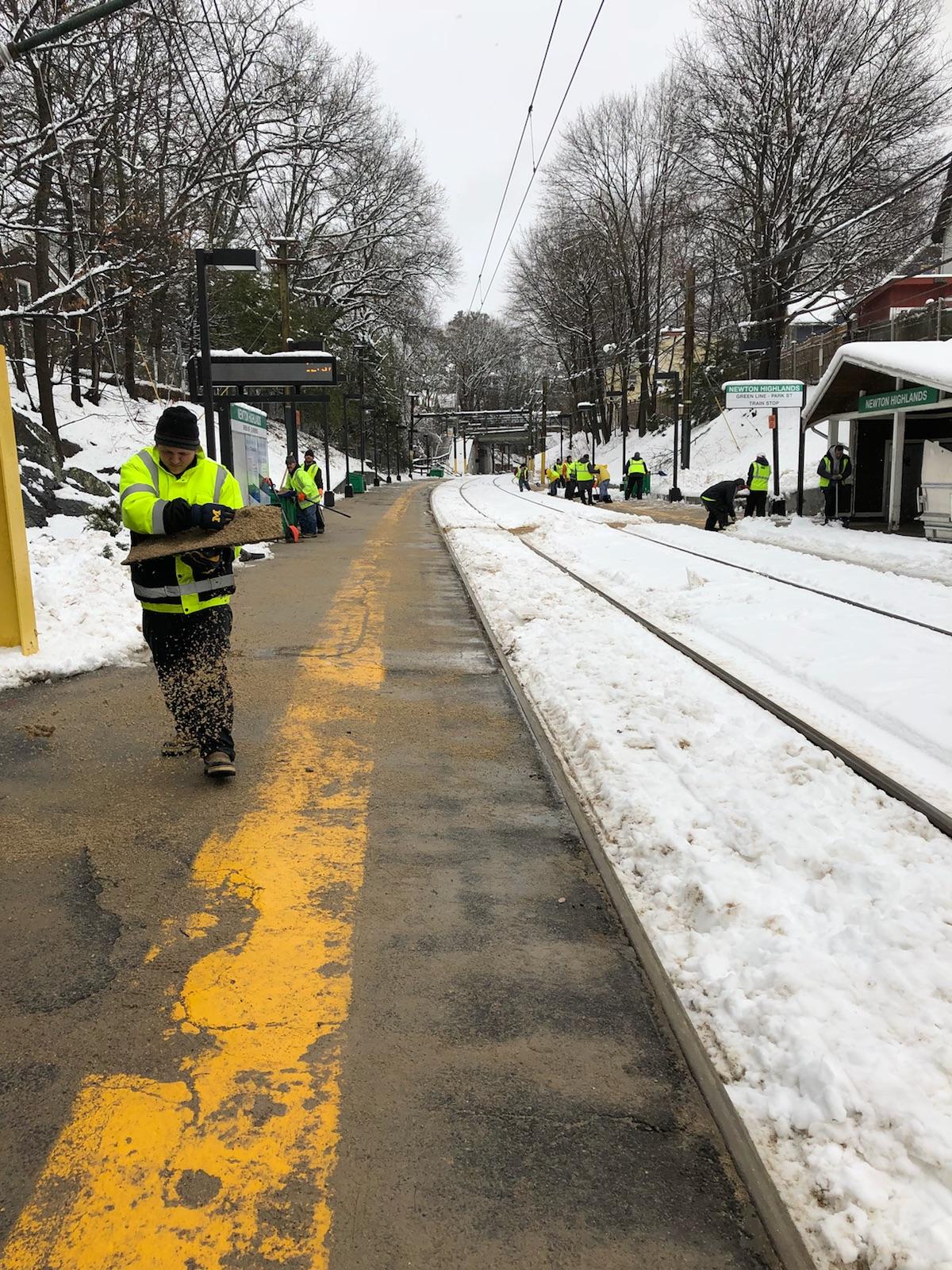 Getting ready for Green Line D branch service to resume, crews prepare the platform at Newton Highlands by adding sand to add traction.
---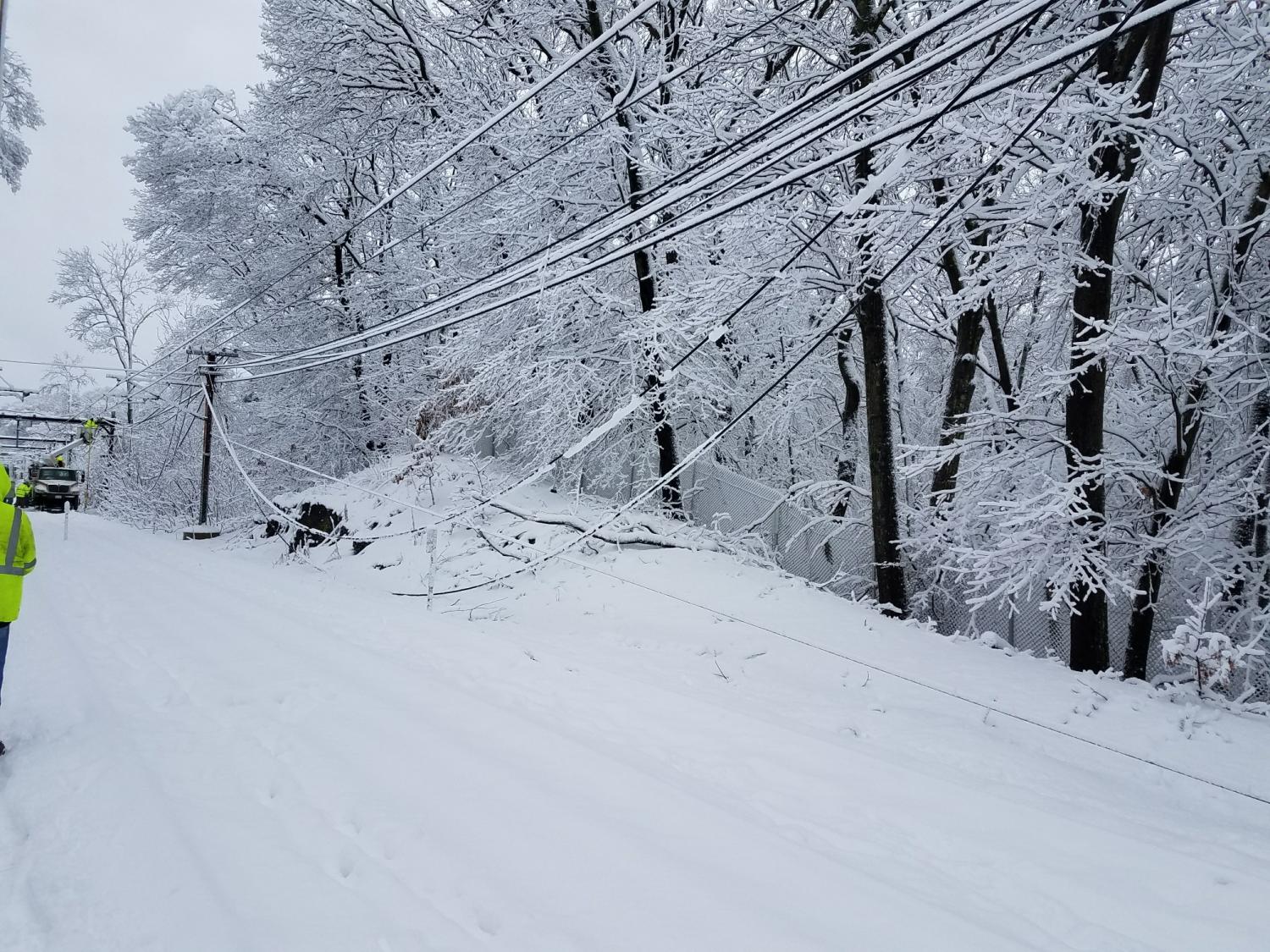 Crews work on a downed wire along the Green Line D branch, between Chestnut Hill and Newton Centre. Bus shuttles are running between Reservoir and Riverside, but we're working to have regular service tonight.
---
MBTA crews clear platforms and sidewalks, but did you know they also make sure emergency egress hatches are free of snow and ice?
---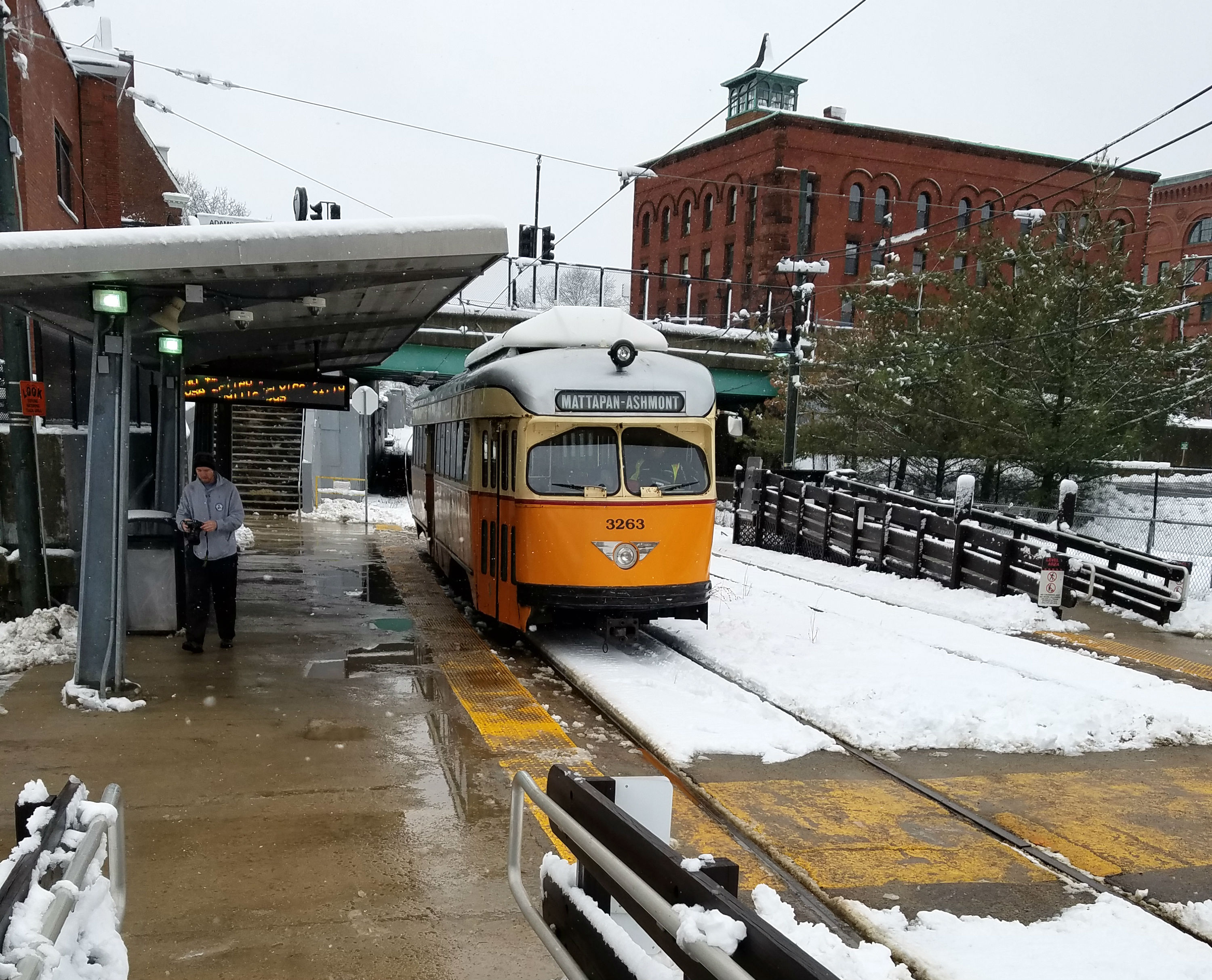 Mattapan Trolley service resumed at 11:15 AM! During winter storms or severe weather, we take the proactive step of running bus shuttles in place of trolley service to protect the 70-year-old trolley cars from weather-related damage.
---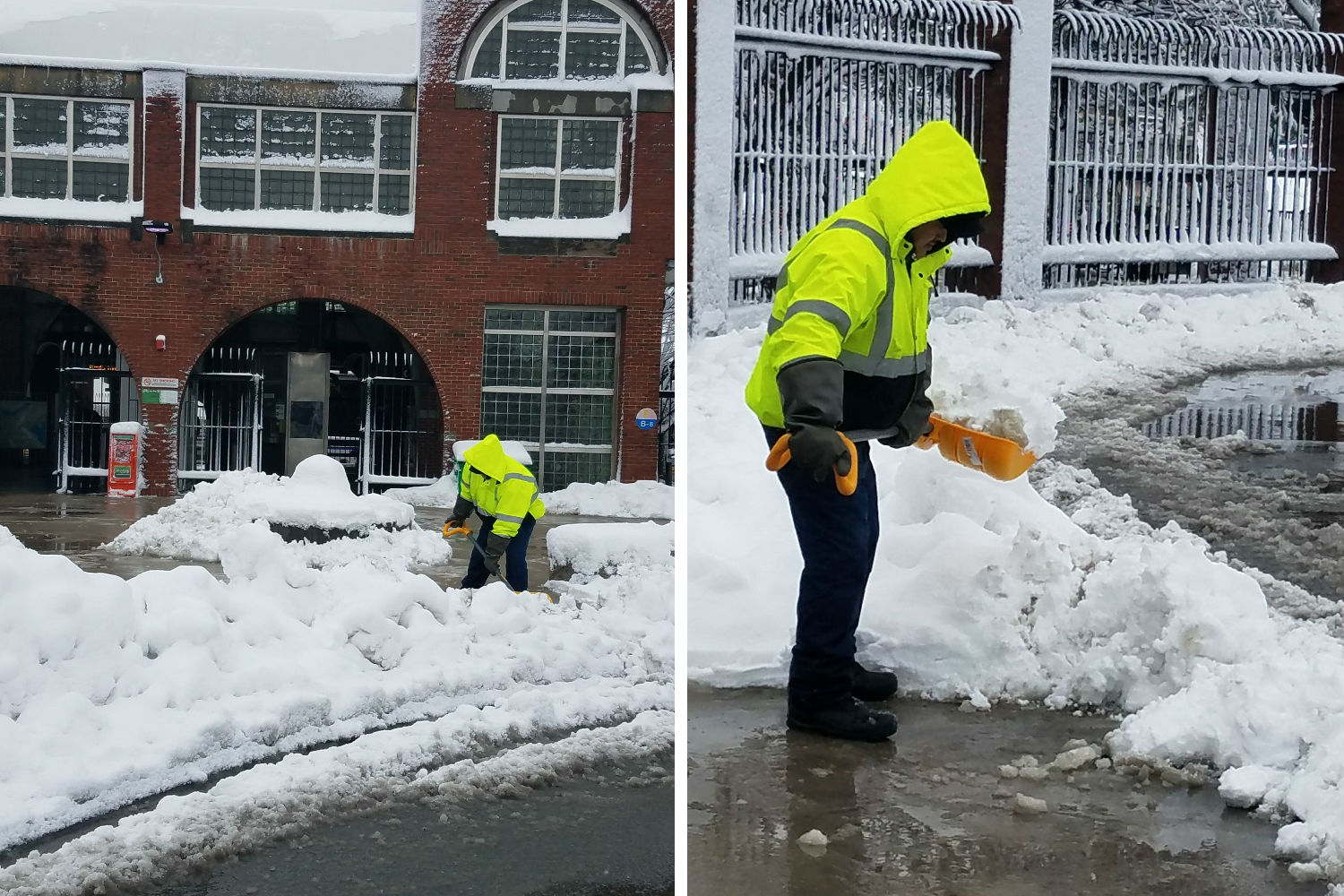 Shoveling the sidewalk outside Wood Island station on the Blue Line.
---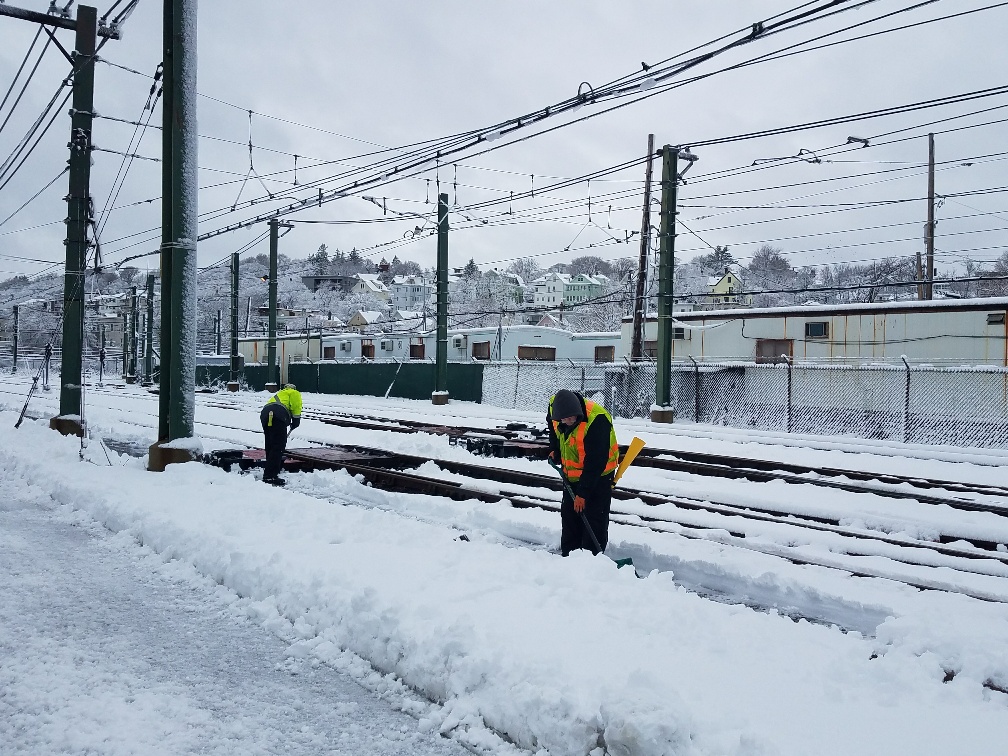 A crew shovels tracks on the Blue Line.
---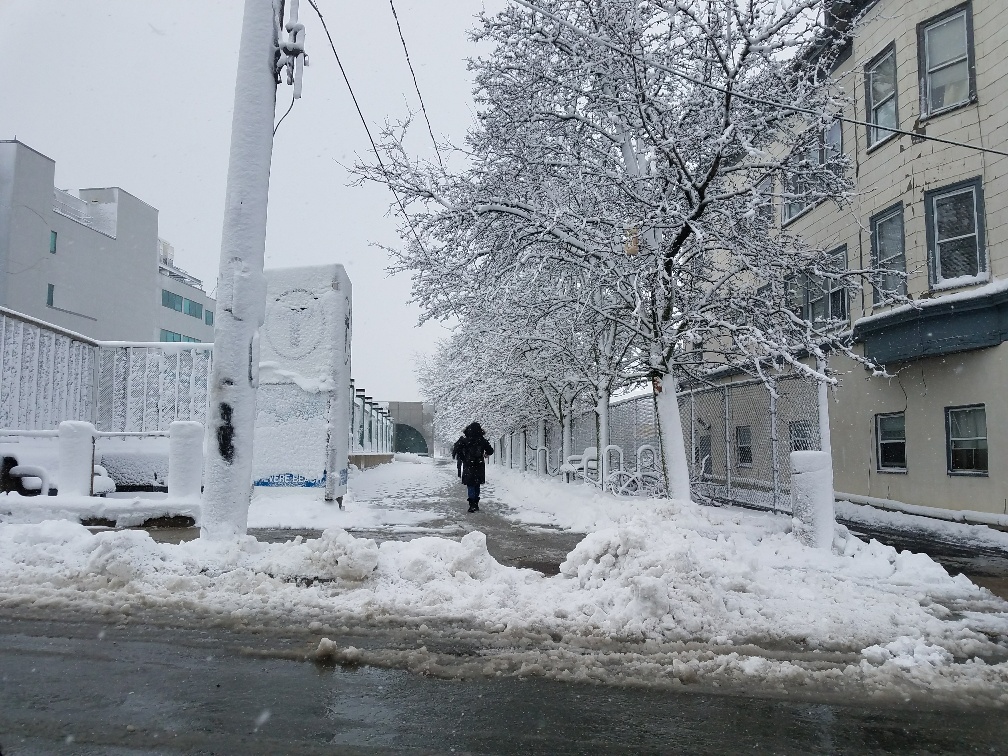 Outside Revere Beach station on the Blue Line.
---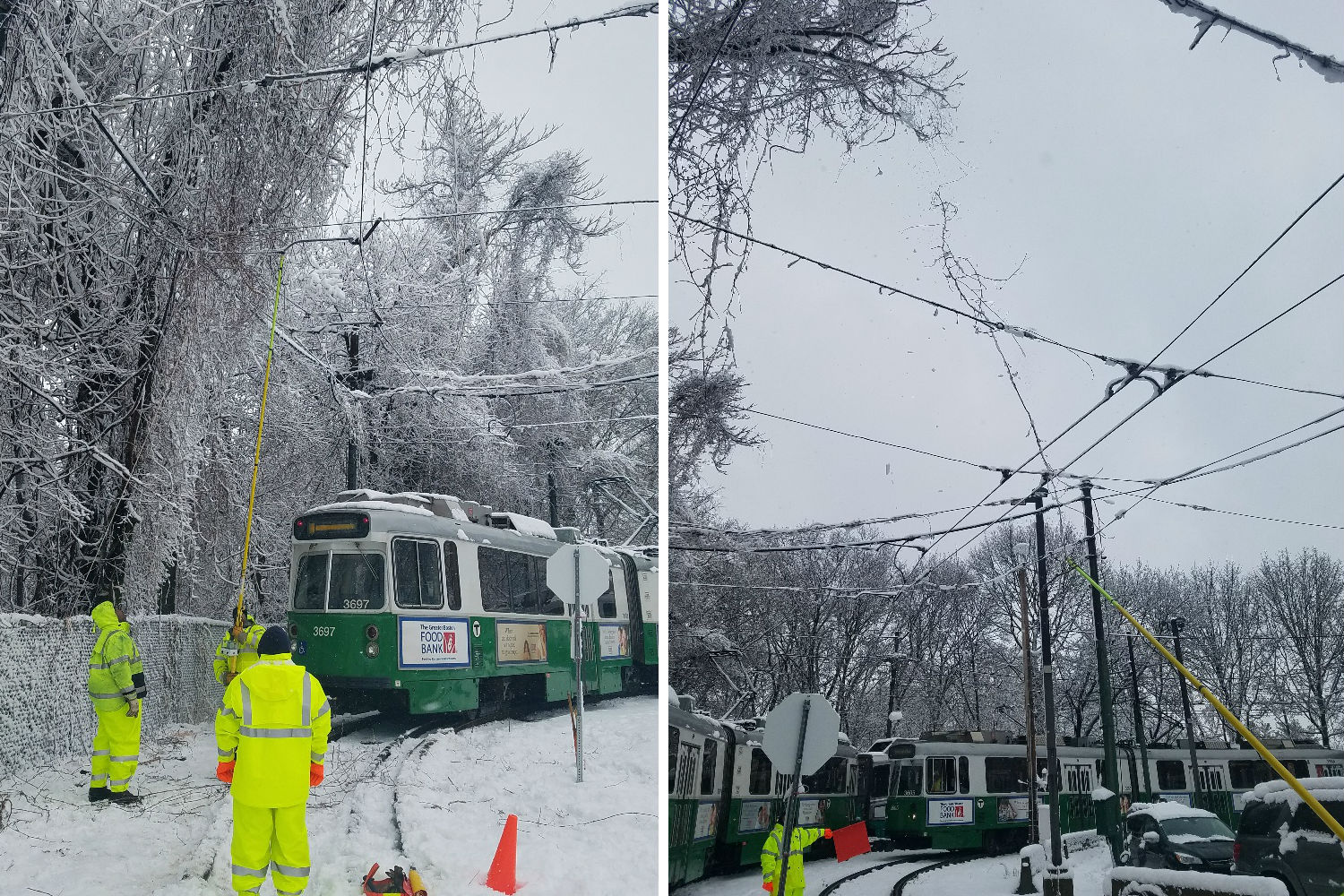 A crew successfully dislodges a fallen tree from overhead wires along the Green Line B branch tracks.
---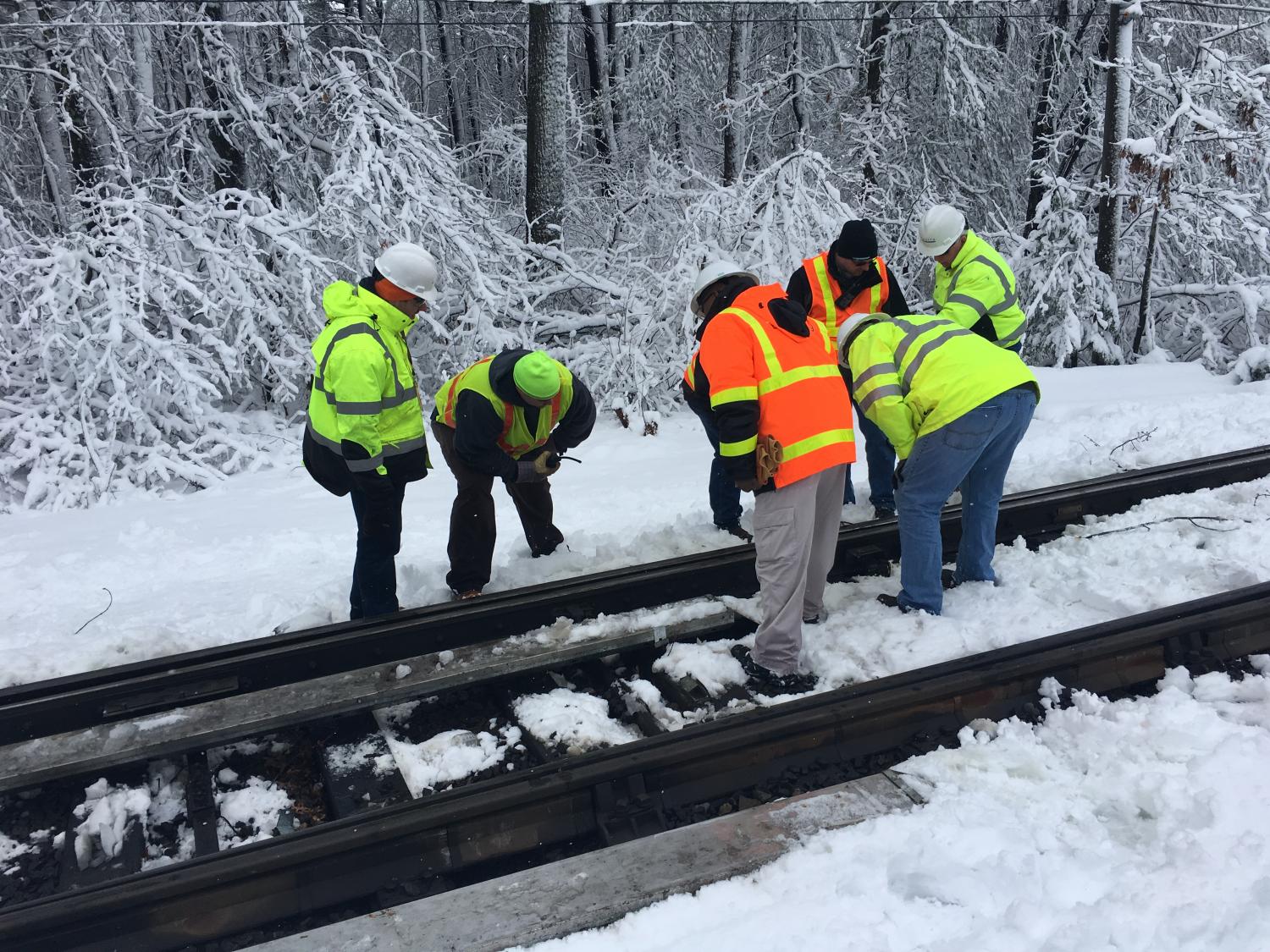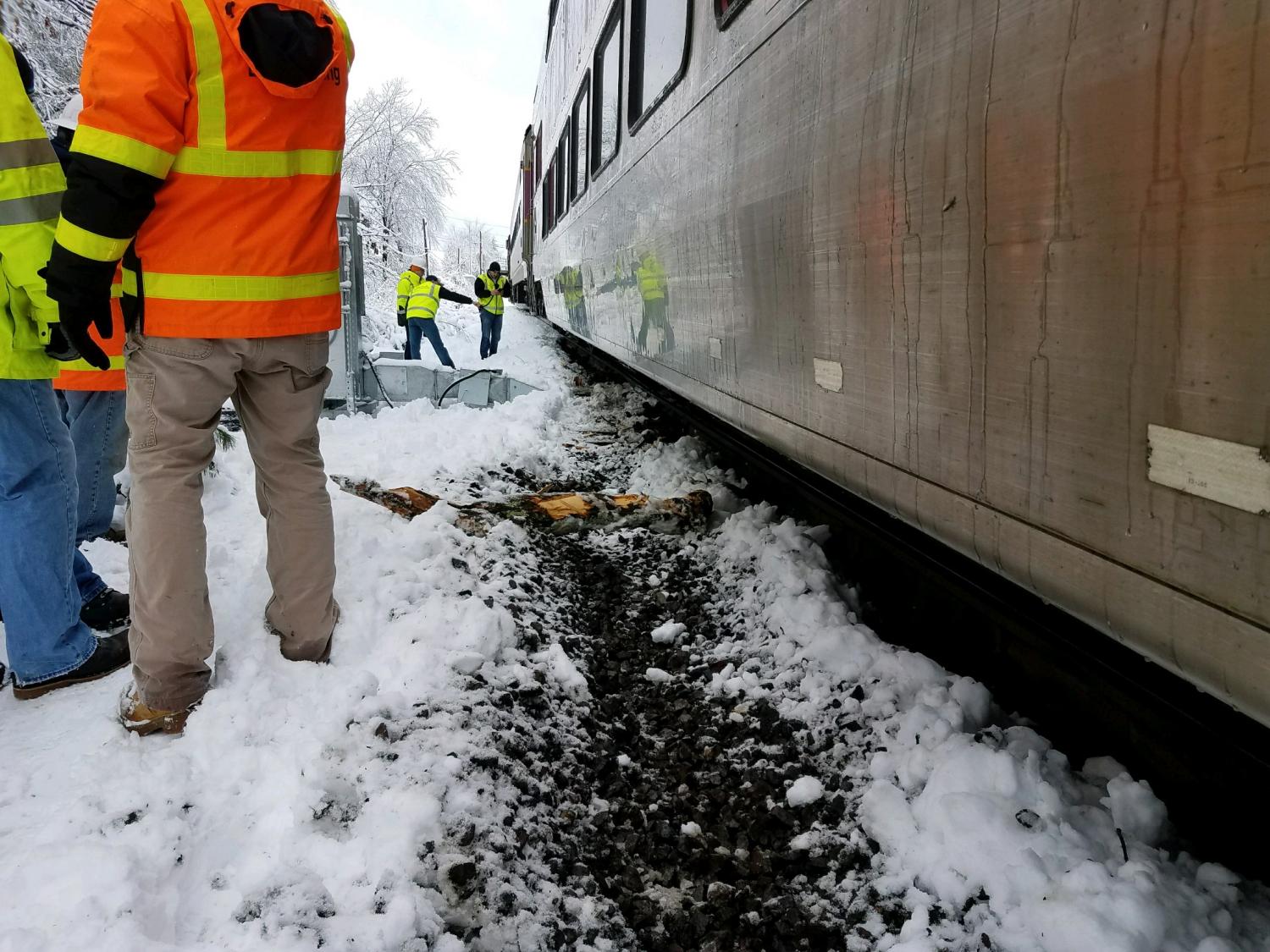 Crews address a low-speed trail derailment on the Lowell Line that occurred in the morning. Bus shuttles went into effect between Wilmington and Anderson/Woburn for a short period, but trains were later able to run past the disabled train.
---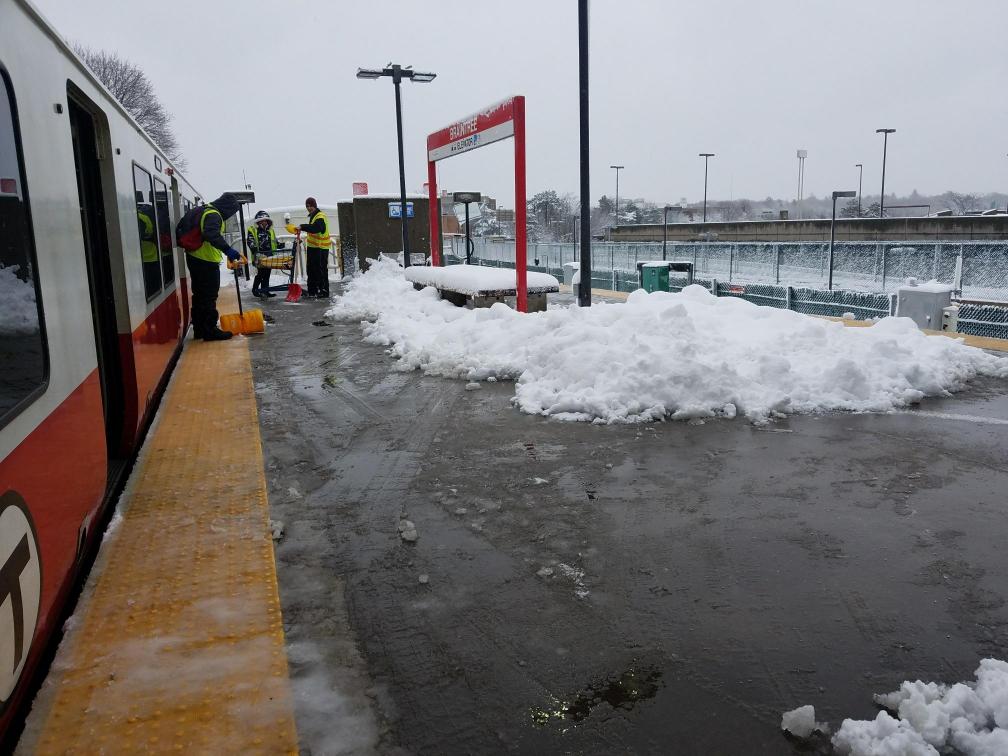 A freshly shoveled platform at Braintree on the Red Line.
---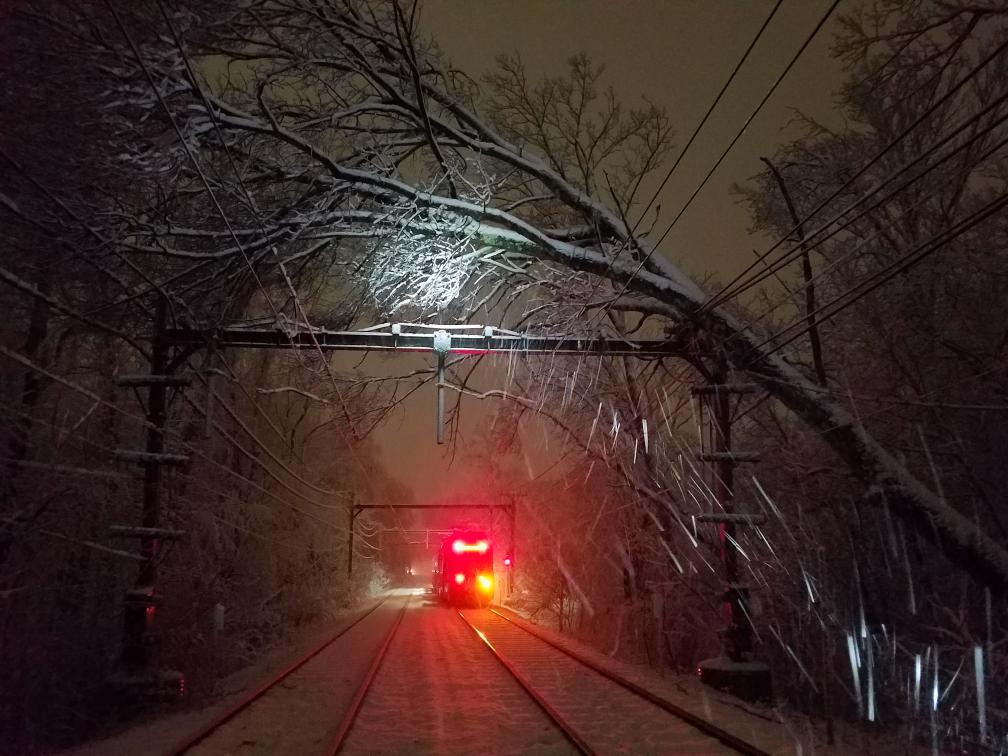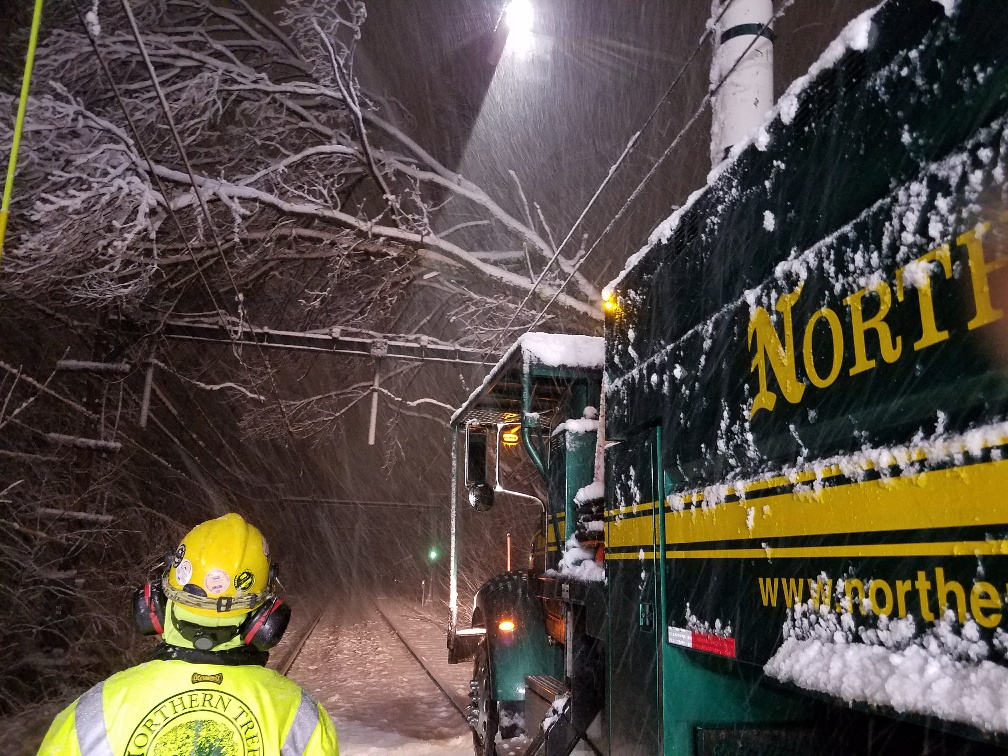 This fallen tree between Newton Centre and Chestnut Hill damaged an overhead wire. Bus shuttles replace Green Line D branch service between Reservoir and Riverside while repairs are underway.
---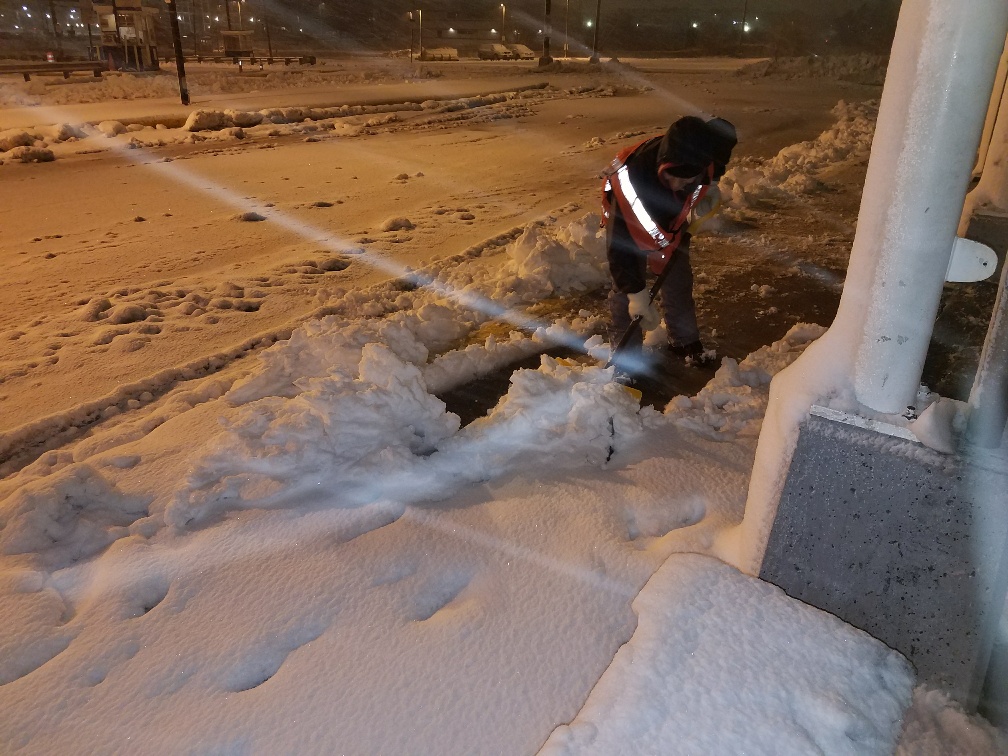 A crewperson shovels snow from the Wellington Yard busway.
---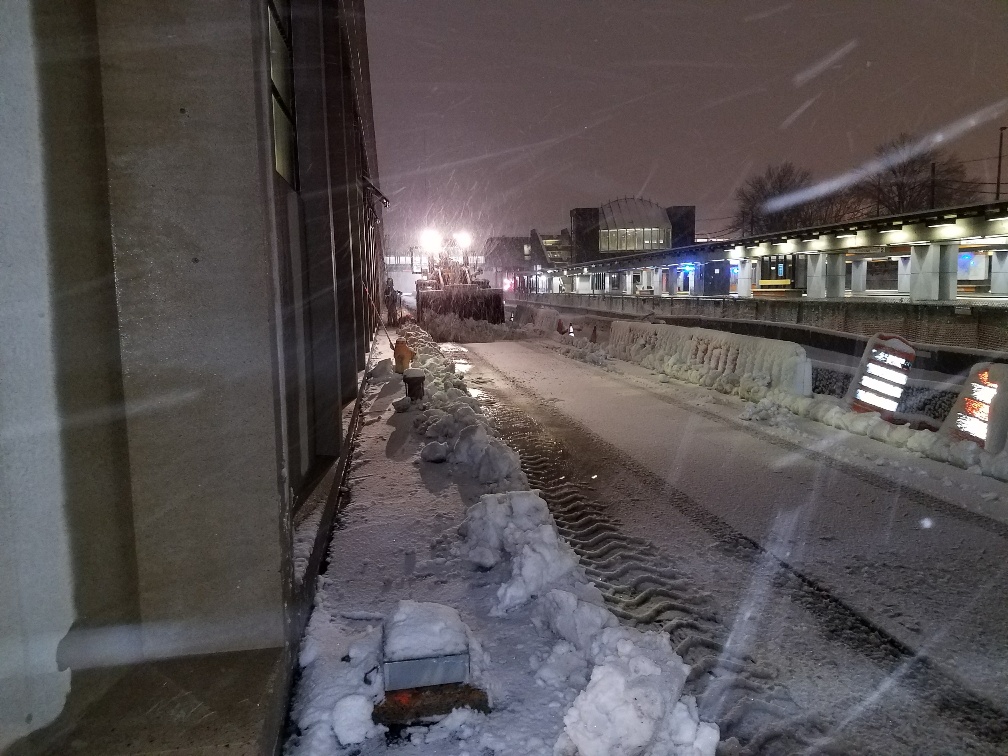 A snow plow clears a path.
---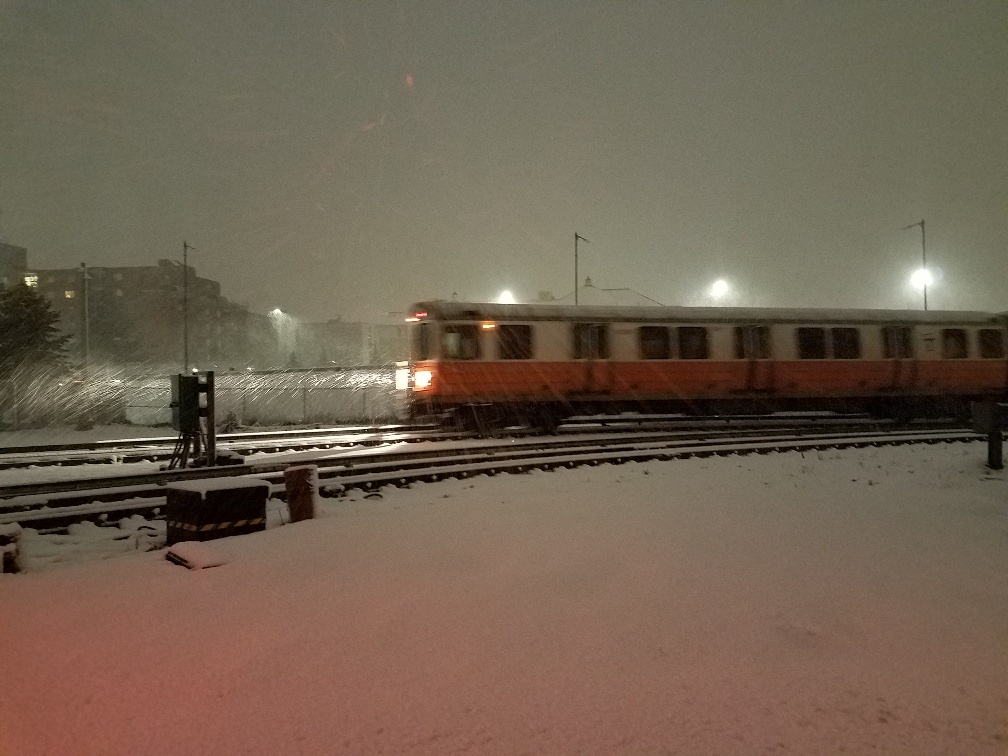 At Wellington Yard, an Orange Line train braves the snow in the early morning.
---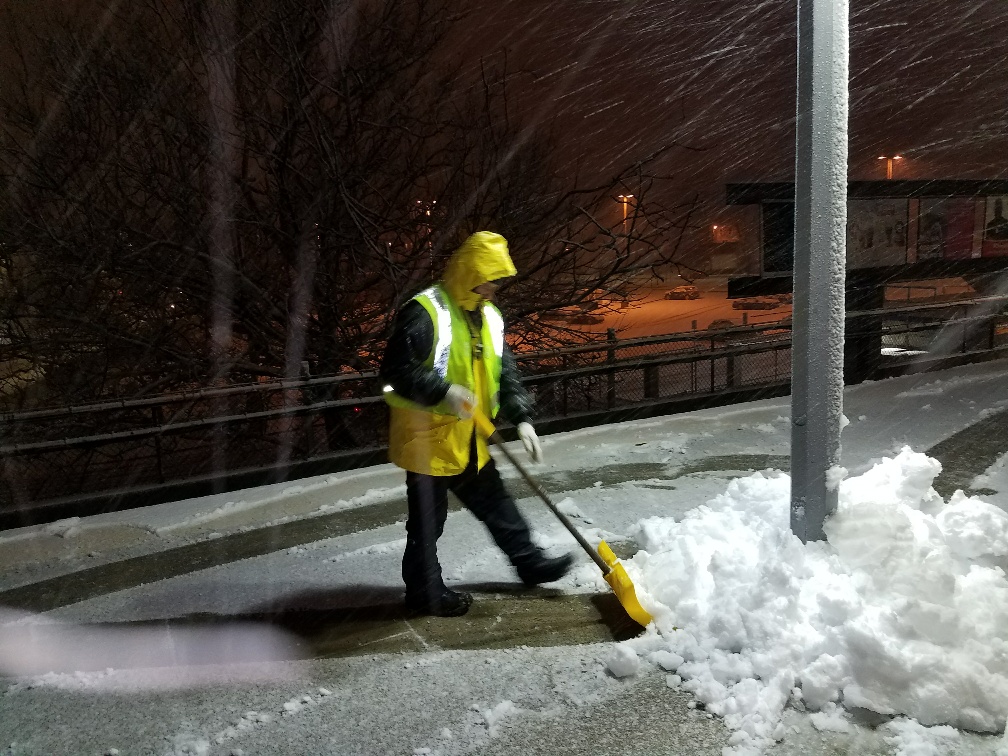 A crewperson shovels snow from the Malden platform.
---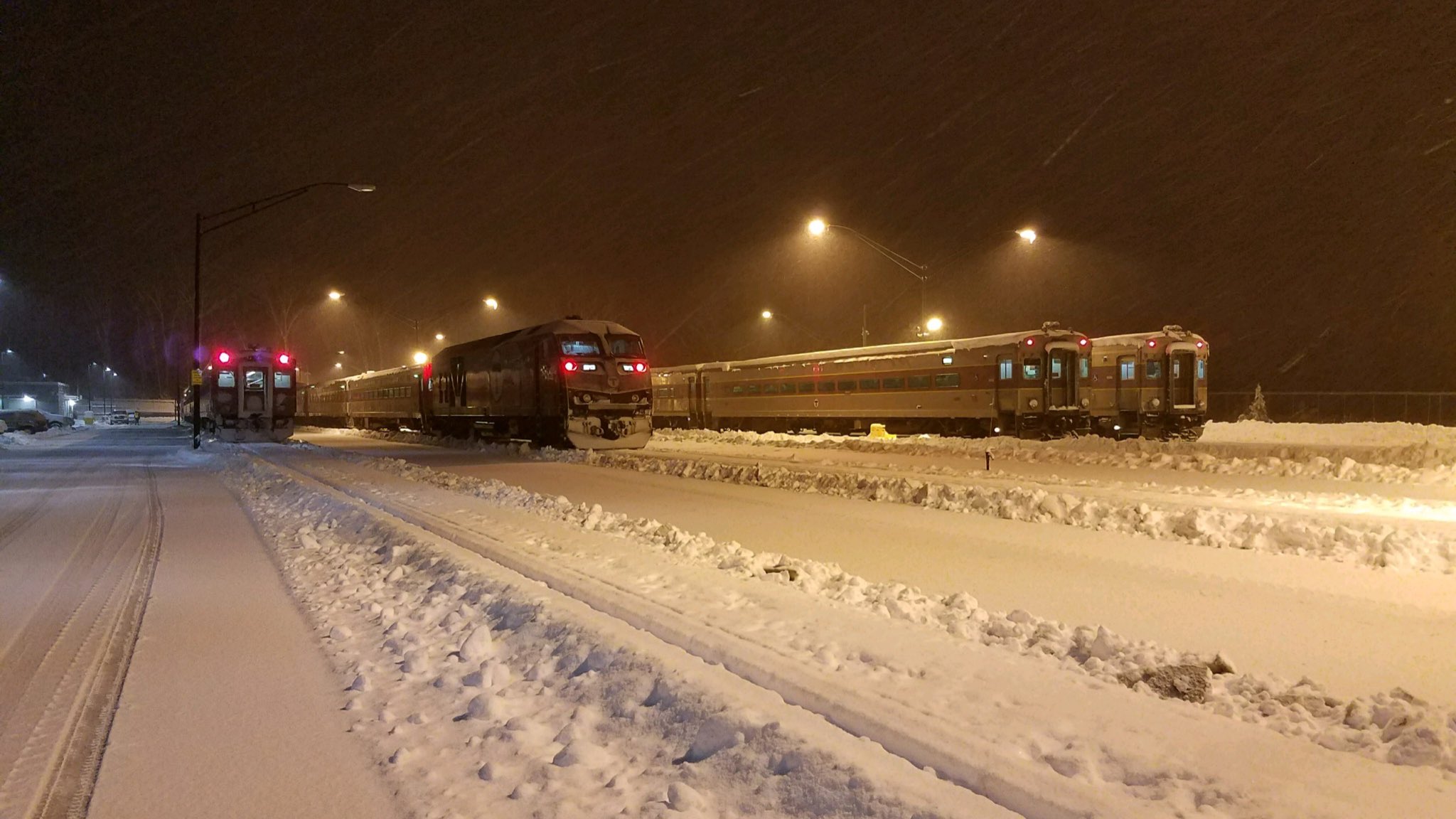 Commuter Rail trains at Fitchburg get ready for service during the storm.