Shuttle schedules are subject to change, dependent on weather, city-wide events, and construction progress.
Shuttle Service During Coronavirus
Due to the COVID-19 outbreak, all riders are required to wear face coverings and should leave extra space between themselves and other riders. Shuttle capacity is limited to 20 people.
---
JFK/UMass – Ashmont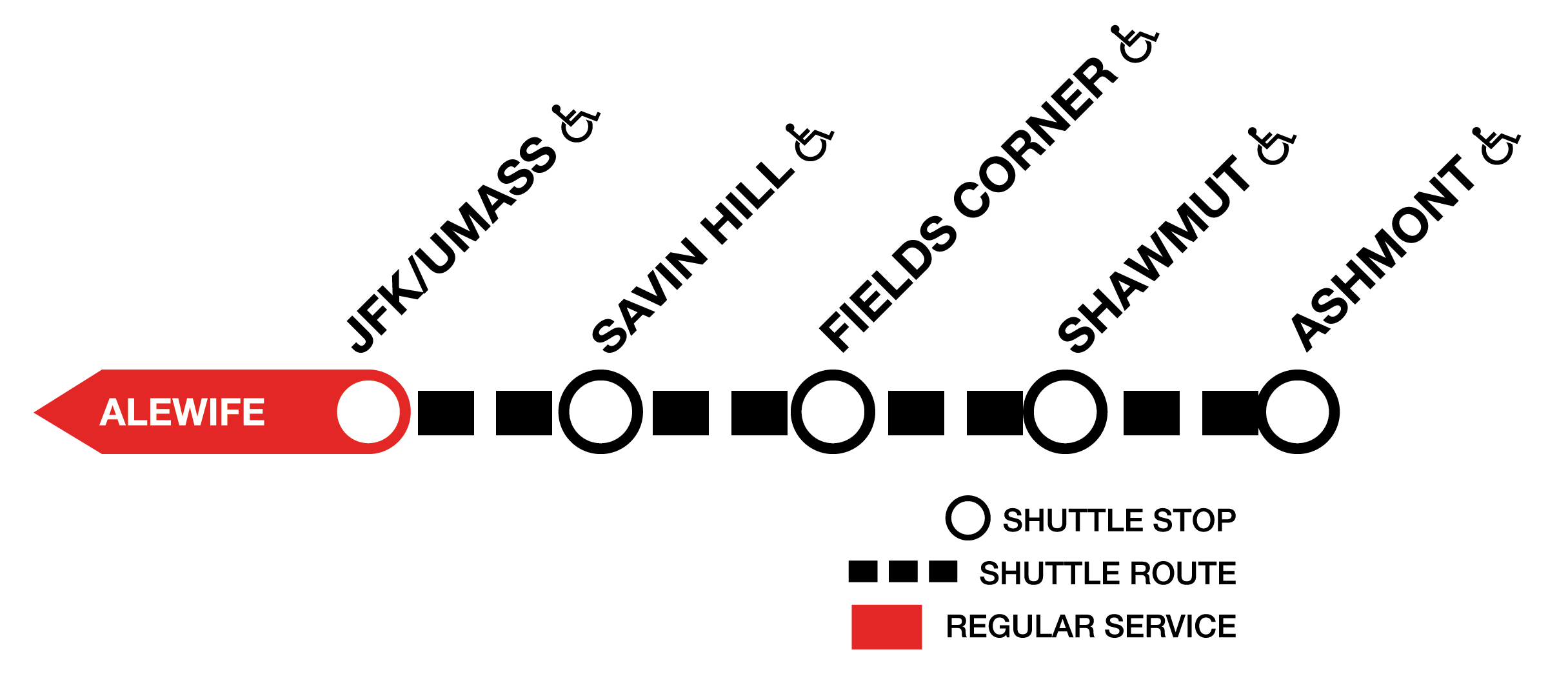 May 1 – 2, 2021
Shuttles run all day Saturday and Sunday.
These service changes will allow crews to remove vegetation near the tracks.
Shuttle Accessibility

Shuttles are accessible to people with disabilities. Some bus shuttles may be provided by third-party contractors and will look different than MBTA buses. Some may provide accessibility via a lift in the back rather than a ramp in front.
Building a Better T
As part of our $8 billion, 5-year capital investment plan, we're renovating stations, modernizing fare collection systems, upgrading services for our buses, subways, and ferries, and improving the accessibility of the entire system.
Related Projects