Better Bus Project
Updated on July 9, 2019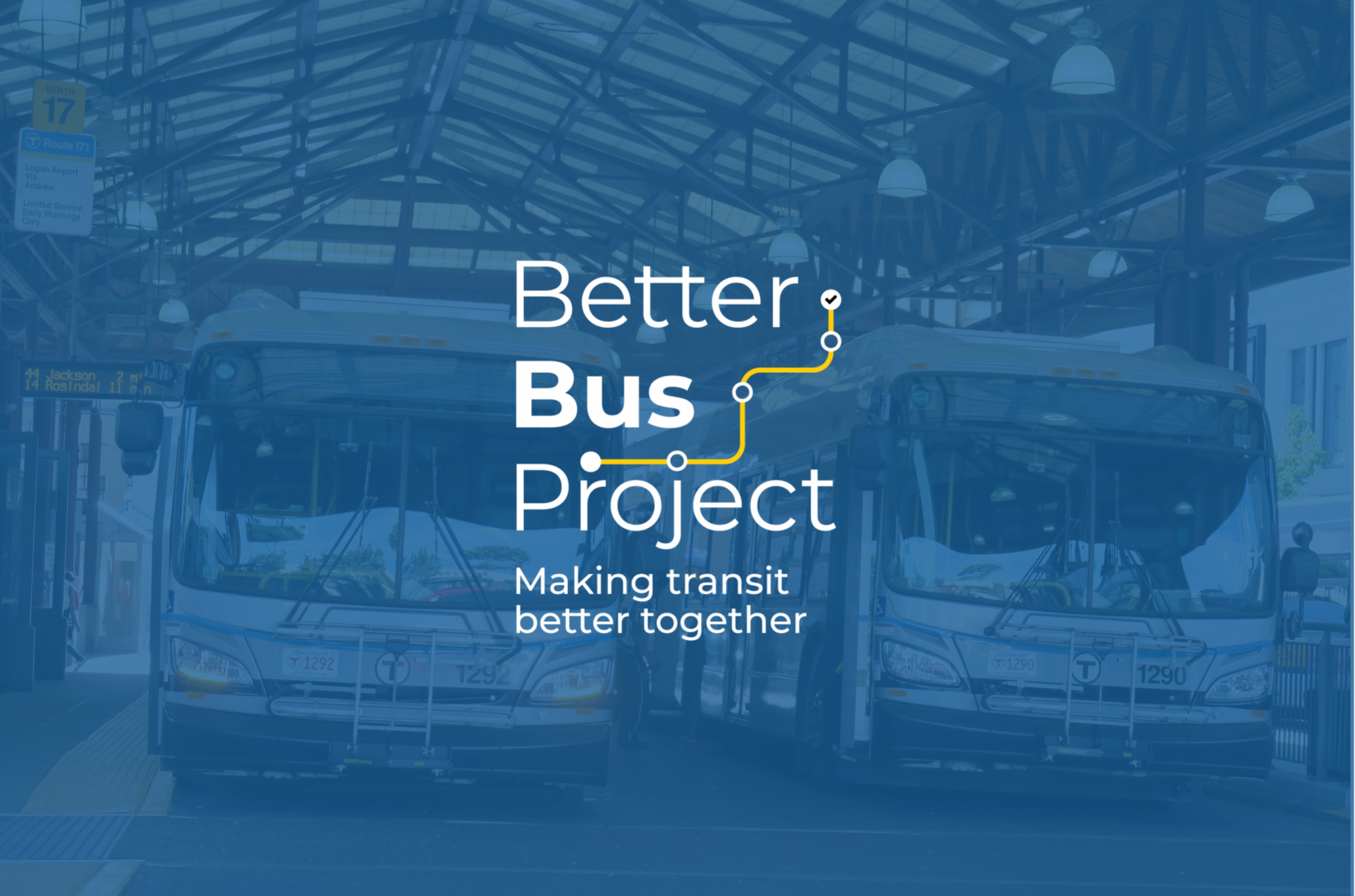 The Better Bus Project (BBP) is the first step in our efforts to improve bus service and the system as a whole. It is a key part of our $8 billion modernization work, which includes replacing subway fleets, upgrading tracks, signals, and switches, reinventing our bus system to reflect changing demographics, replacing our fare collection system, and bringing all of our assets to a state of good repair.
Too many of our bus routes still fail to live up to our own standards. Through the BBP, we are changing that.
BBP has several components: continuous improvement, research and analysis, route changes, investment strategy, and a network redesign.
Continuous Improvement
Started 2018

Focuses on improvements we can make as opportunities present themselves. This includes building municipal partnerships, piloting projects, and continuing the regular practice of quarterly schedule updates to better align with rider demand.

For example, in 2018, the Better Bus Project team worked with municipalities to pilot bus priority projects in Arlington, Boston, Cambridge, and Everett. As the project continues, we will continue to engage with municipal partners to improve service in other areas.

A Street is a Terrible Thing to Waste: Boston's Newest Bus Lane from TransitCenter on Vimeo.

Research and Analysis
2018

We met with the communities most impacted by gaps in service and schedules at regional public meetings, community and stakeholder meetings, at bus stops and stations, and with an online survey. 

More than 3,000 riders told us they want more frequent, more reliable service throughout the day, not just during peak service hours. Planners, operators, drivers, and consultants told us there are too many routes, too many complex routes, and too few routes with frequent, all-day service.

These conversations informed the 47 near-term change proposals we shared with the board in early 2019.

Learn more about our findings

Review 2018 State of the Bus System

Near-term Changes
Started January 2019

We shared 47 proposals for near-term changes that allow us to better invest in long-term changes like adding more buses, more drivers, and more garages to the service network.

These proposals included plans for:

Consolidating duplicate routes
Improving the space available at bus stops
Eliminating obsolete variants of some routes

Review the original 47 proposals

In April 2019, the Fiscal and Management Control Board (FMCB) approved 27 of the 47 proposals without changes, and 9 with adjustments based on public feedback. You'll start to see these changes in the fall of 2019.

Review the final proposed changes

Multi-year Investment Strategy
Started 2019

We'll work with the FMCB to secure funding for future, long-term changes to the bus network.

For example, during peak morning and afternoon service, buses run at full capacity. There are no extra drivers, buses, or space to store extra buses–so we can't add service somewhere without cutting it somewhere else. With the FMCB's support and input, we'll work to find solutions to problems like this.

An early demonstration of that took place in April 2019, when the FMCB approved adding up to 45 more operators to some of our busiest routes to increase off-peak service. You'll start to see these changes in the fall of 2019.

Bus Network Redesign
Started late 2018

Due to changes in demographics and land use, as well as increasing traffic congestion, our current bus network no longer meets the transit needs of the Greater Boston area.

We'll look at how we can redesign the entire bus network to reliably and efficiently serve the largest number of current and future riders, while also addressing inequities in transit access throughout the region.
Stay Informed
Receive the latest project information and find out about public events.
For all other queries and comments related to Better Bus Project, please contact us at betterbusproject@mbta.com.
Recent Updates