Better Bus Project
Updated on January 16, 2019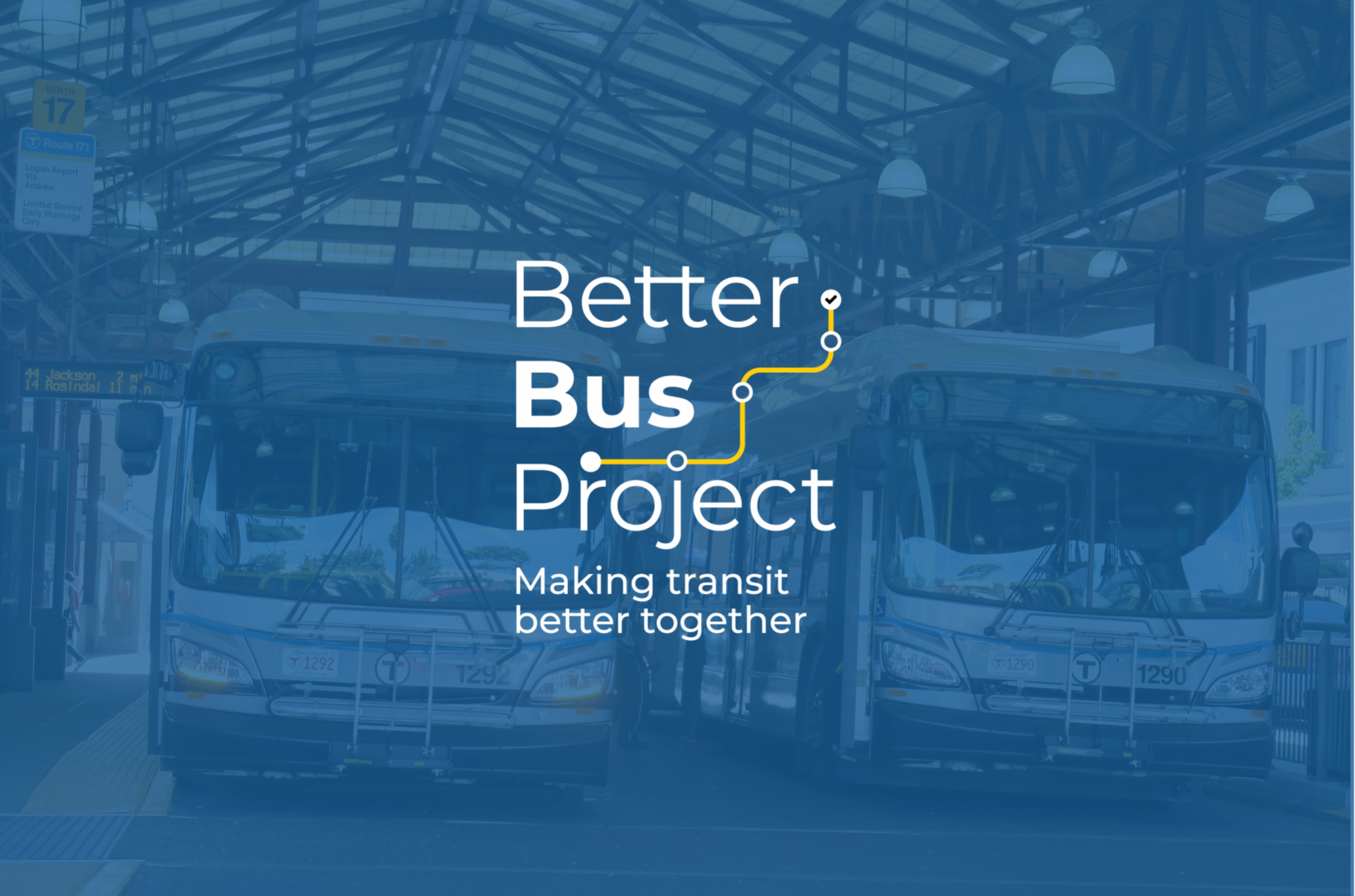 About the Project
Timeline: 2018-2020
Status: Planning
Nearly 450,000 trips are taken on MBTA buses in 50 communities every weekday. Recent research has shown that despite efforts to meet the needs of bus riders, there are still significant gaps in service.
The Better Bus Project will compare the current bus service and network against the new Service Delivery Policy, which defines the quality and level of service we should be providing.
Research Phase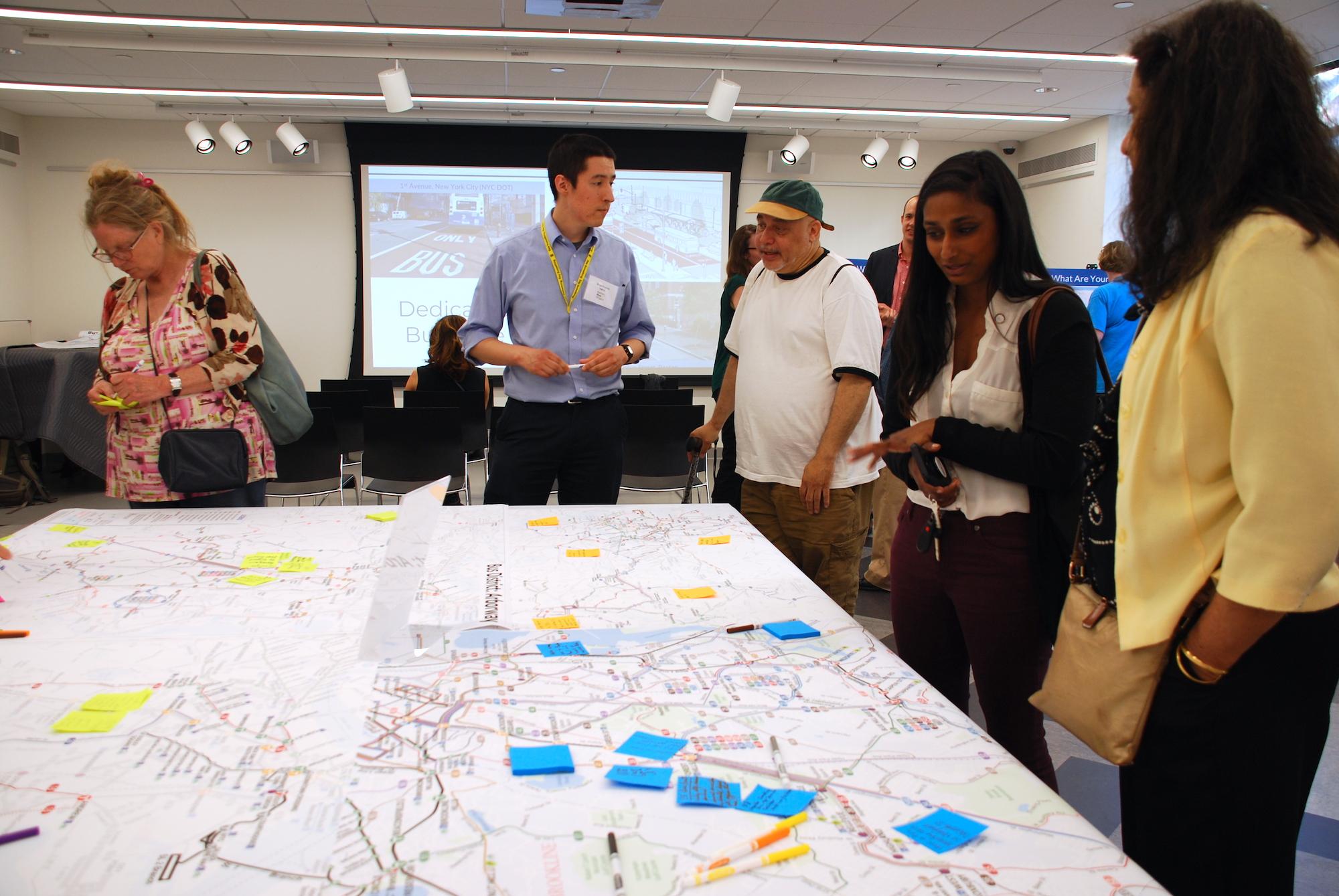 As we continue our research phase, you may see the Better Bus Project team speaking with riders at bus stops and stopping into community meetings. The final proposal will consider all feedback provided at public meetings and in online surveys.
In late 2018, the Better Bus Project team will propose changes to bus service based on this research and established partnerships. Customers should expect to see service changes and improvements, related to the Better Bus Project, between now and 2020.
Planning Phase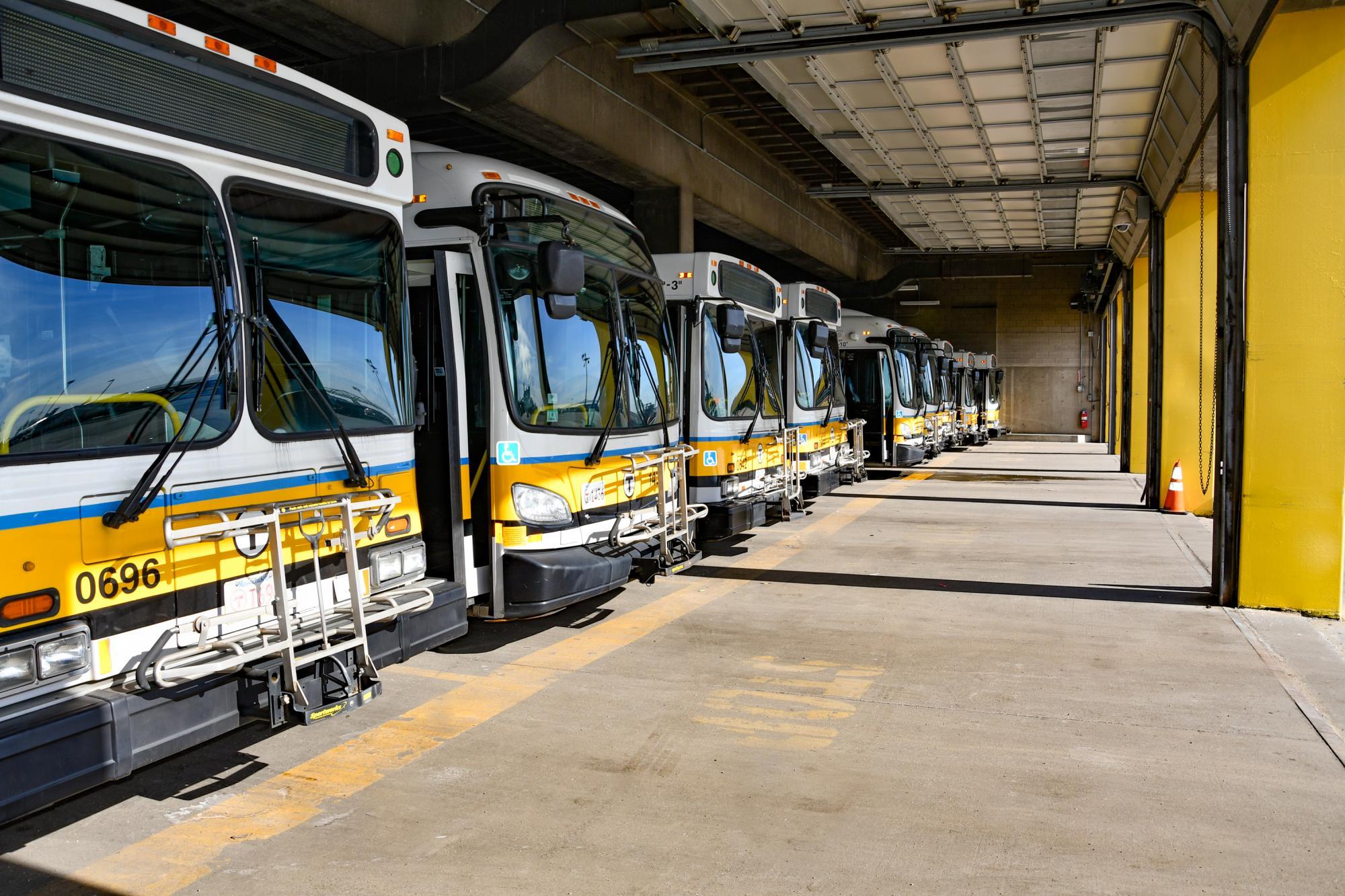 During the planning phase, the Better Bus Project team will investigate:
Gaps in service and scheduling
Operational changes that could streamline staff procedures and dispatching tools
How to strengthen partnerships with municipalities to provide better service
Project Timeline
Time Period
Phase
Activities
Time Period
Early 2018
Phase
Research
Activities
Conduct analyses and assessments of the existing bus network, begin public outreach and engagement
Time Period
Mid-2018
Phase
Planning
Activities
Develop early recommendations for service changes, continue public outreach and engagement with municipalities
Time Period
Late 2018
Phase
Design
Activities
Propose bus network and service changes to the FMCB, request additional funds to accomplish goals and fill gaps in service
Time Period
2019
Phase
Implementation
Activities
Begin implementing Better Bus Project action items based on quarterly updates
Get Involved
Meet With Us
During our first phase of outreach, we hosted 6 regional public meetings and talked to riders at bus stops and stations. We are continuing to hold "Transit Talks" with community organizations.
Want the Better Bus Project to present at your community meeting or event? Email us at betterbusproject@mbta.com.
Stay Informed
Receive the latest project information and find out about public events.
---
Download Public Meeting Documents

Presentation
August 2018
May/June 2018
Posters
August 2018
May/June 2018
Handout
August 2018
May/June 2018
---
Translate This Page
Kreyòl Ayisyen (Haitian Creole)
Contact Information
For all queries and comments related to Better Bus Project, please contact:
Upcoming Meetings
January 31, 2019 at 12:00pm - 2:00pm

February 5, 2019 at 4:00pm - 6:00pm

February 6, 2019 at 1:00pm - 3:00pm

February 13, 2019 at 4:30pm - 6:30pm

February 19, 2019 at 8:00am - 10:00am

February 27, 2019 at 3:00pm - 5:00pm

March 4, 2019 at 4:00pm - 6:00pm
Past Meetings
February 26, 2018 at 1:00pm - 3:45pm

May 2, 2018 at 5:30pm - 7:30pm

May 2, 2018 at 7:00pm - 9:00pm

May 4, 2018 at 7:30am - 9:30am

May 8, 2018 at 6:30pm

May 9, 2018 at 6:30am - 8:30am

May 16, 2018 at 5:00pm - 7:00pm

May 17, 2018 at 5:00pm - 7:00pm

May 21, 2018 at 2:30pm - 4:30pm

May 21, 2018 at 5:15pm - 7:15pm

May 22, 2018 at 6:00am - 8:00am

May 22, 2018 at 3:15pm - 5:15pm

May 23, 2018 at 5:00pm - 7:30pm

May 25, 2018 at 3:00pm - 5:00pm

May 29, 2018 at 4:45pm - 6:45pm

May 30, 2018 at 6:00pm - 8:00pm

May 31, 2018 at 4:30pm - 6:30pm

May 31, 2018 at 6:00pm - 8:00pm

June 1, 2018 at 12:45pm - 2:45pm

June 1, 2018 at 4:00pm - 6:00pm

June 4, 2018 at 6:30pm - 8:30pm

June 5, 2018 at 2:30pm - 4:30pm

June 5, 2018 at 5:00pm - 7:00pm

June 6, 2018 at 6:00pm - 8:00pm

June 7, 2018 at 6:00pm - 8:00pm

June 21, 2018 at 3:30pm - 5:30pm

June 25, 2018 at 12:30pm

June 25, 2018 at 5:00pm - 7:00pm

June 27, 2018 at 3:00pm - 5:00pm

June 28, 2018 at 2:30pm - 4:30pm

July 9, 2018 at 4:30pm - 6:30pm

July 10, 2018 at 7:00am - 9:00am

July 10, 2018 at 3:45pm - 5:45pm

July 11, 2018 at 4:30pm - 6:30pm

July 23, 2018 at 3:30pm - 5:30pm

August 22, 2018 at 6:00pm - 8:30pm