Transforming the T
The T is evolving every day—renovating stations, modernizing fare collection systems, upgrading services for our buses, subways, and ferries, and improving the accessibility of the entire system for people of all abilities.
Take a look at what we're working on to make the MBTA better.
Featured Projects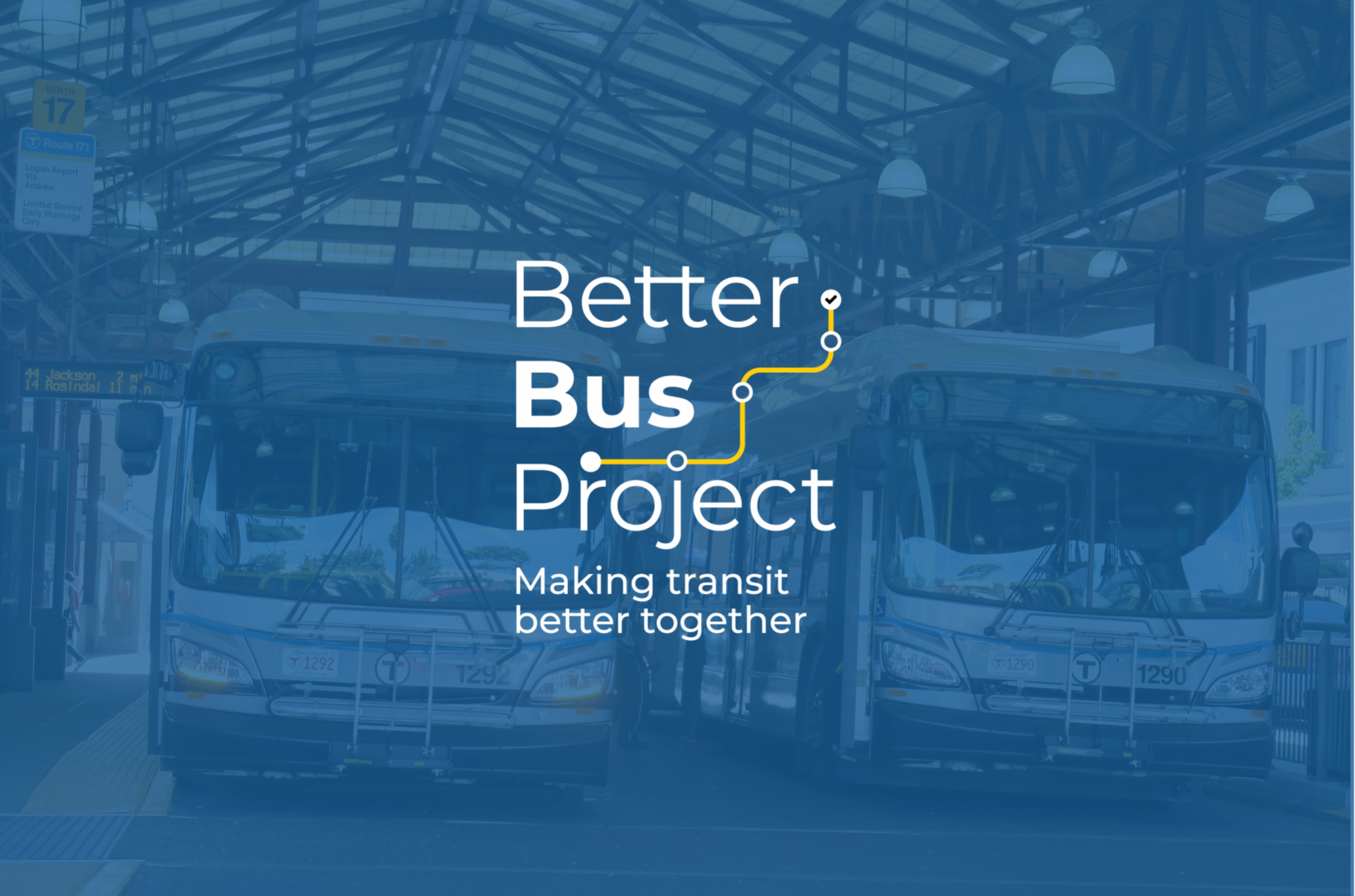 Updated on June 28, 2018
In cooperation with the communities served by MBTA bus routes, the current bus network will be compared to the Service Delivery Policy to identify and fill service gaps.
---
Updated on June 8, 2018
The $10 special fare is valid on all Commuter Rail lines and all zones on weekends, June 9 – September 2, 2018.
---
All Projects
All T-Projects
Name
Last Updated
Name
Green Line Extension (GLX)
Last Updated
July 20, 2018
Name
Commonwealth Avenue Bridge Replacement
Last Updated
July 19, 2018
Name
Rail Vision
Last Updated
July 19, 2018
Name
Automated Fare Collection 2.0 (AFC 2.0)
Last Updated
July 19, 2018
Name
Wollaston Station Improvements
Last Updated
July 17, 2018
Name
Green Line D Track and Signal Replacement
Last Updated
July 11, 2018
Name
Silver Line 3 Chelsea (SL3)
Last Updated
July 11, 2018
Name
South Shore Garages
Last Updated
July 9, 2018
Name
Fenway Portal Project
Last Updated
July 5, 2018
Name
Better Bus Project
Last Updated
June 28, 2018
Name
Commuter Rail Positive Train Control (PTC)
Last Updated
June 9, 2018
Name
Newton Highlands Station Accessibility Improvements
Last Updated
June 8, 2018
Name
$10 Summer Weekends on Commuter Rail
Last Updated
June 8, 2018
Name
Gloucester Drawbridge Replacement
Last Updated
June 7, 2018
Name
Natick Center Station Accessibility Improvements
Last Updated
May 23, 2018
Name
Blue Hill Avenue Station
Last Updated
May 3, 2018
Name
Early Morning Bus Service
Last Updated
April 27, 2018
Name
Ruggles Station Commuter Rail Platform
Last Updated
April 27, 2018
Name
Sullivan Square Lower Busway and Parking Lot Reconstruction
Last Updated
April 6, 2018
Name
Beverly Drawbridge Rehabilitation
Last Updated
March 14, 2018
Name
Franklin Line East Street Bridge Rehabilitation
Last Updated
March 14, 2018
Name
Shawsheen River Bridge
Last Updated
March 14, 2018
Name
Merrimack River and Washington Street Bridges
Last Updated
March 14, 2018
Name
Green Line B Branch Consolidation
Last Updated
March 14, 2018
Name
Andrew Station Elevator Replacement
Last Updated
March 14, 2018
Name
Franklin Line Guild Street Bridge Rehabilitation
Last Updated
March 14, 2018