To meet our goal of clean, safe, accessible and reliable service, we look to our greatest resource—a talented, diverse, and dedicated team. The T offers a variety of exciting challenges and growth opportunities. Competitive salaries, healthcare, training programs, tuition assistance, and innovative work/life programs are all part of the MBTA work experience.
Job Openings
Benefits
Employee satisfaction, both inside and outside of the office, is one of our greatest priorities.
T employees benefit from a range of programs (subject to union affiliation of the position you are applying to).

Health insurance
Basic and supplemental life insurance
Long-term disability insurance
Dental and vision insurance

Paid vacation, sick time, and holidays
Flexible spending accounts
Retirement plans

Training and development courses
Tuition reimbursement
Policies
Employee Testimonials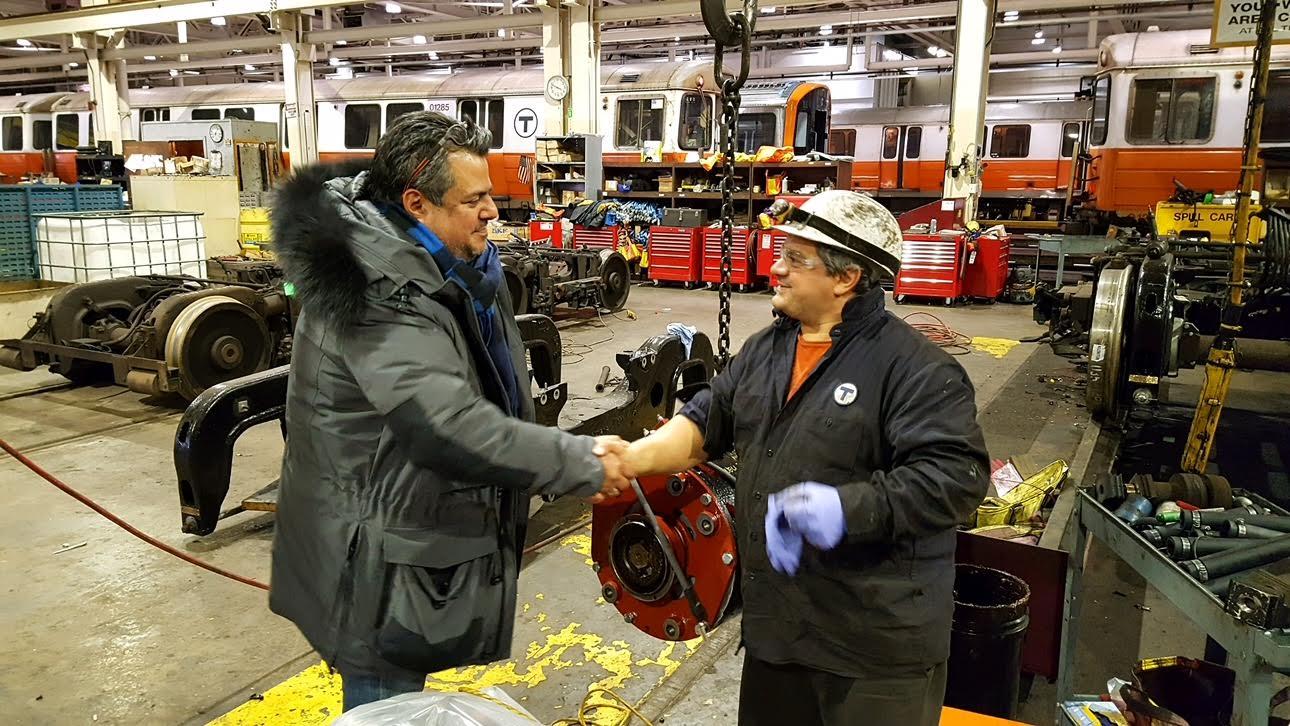 Contact Us
Massachusetts Bay Transportation Authority
Human Resources Department
10 Park Plaza, Suite 4810
Boston, MA 02116
Phone: 617-222-5855