MBTA Positive Train Control Project Completes Work on Schedule in Order To Apply for 2020 Extension
Posted on September 24, 2018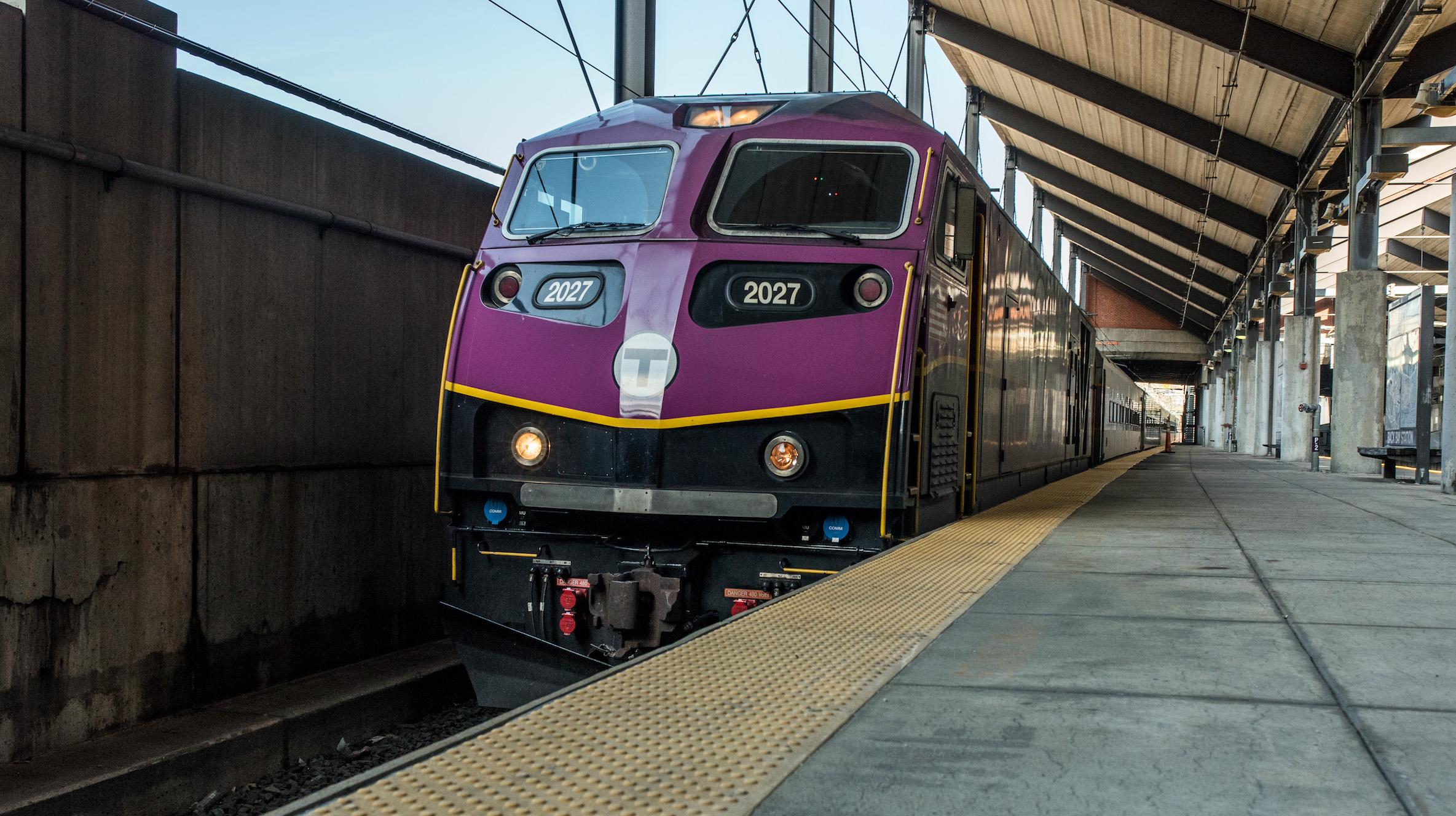 Today the MBTA's Fiscal and Management Control Board received an update on the Positive Train Control (PTC) program, including notification that all work has been completed, all requirements have been satisfied, and that the MBTA has submitted to the Federal Railroad Administration (FRA) a Request for Extension for full PTC system deployment to December 2020. The FMCB also received notification that the MBTA has received an additional $20 million grant from the FRA for PTC implementation.
PTC is a federally mandated safety control system that automatically reduces train speeds when needed, reducing train collisions and preventing human error. PTC is the MBTA's highest-priority capital program and work to install PTC infrastructure on the MBTA Commuter Rail network is in various stages of completion on each line. 
"As the highest priority capital project for the MBTA, Positive Train Control represents one of the most significant safety upgrades for our rail system in recent memory," said MBTA General Manager Luis Manuel Ramírez. "I want to thank our partners at the FRA for their collaborative efforts as we continued to make progress in PTC deployment and I also want to acknowledge our project management team and vendors as we worked to turn this project around and get it back on track."
In order to formally submit a Request for Extension from the FRA, work was required to be completed, including:
wayside equipment installation (equipment totals include 194 wayside interface units, 181 wayside radios, 181 antennas, 3,097 transponders, and 223 miles of fiber optic cable)
onboard equipment installation on the Commuter Rail fleet's 95 locomotives and 84 control cars
field qualification testing on the Stoughton Pilot Line
PTC training of Keolis personnel
configuration of the PTC Management System
In completing this work by September 21, 2018, the MBTA PTC Team achieved its goal to be able to apply for and be granted the extension through 2020. The Request for Extension was submitted to the FRA on September 21, 2018. Additionally, a Revenue Service Demonstration (RSD) Application was submitted to the FRA on September 18, 2018.
Next steps for the project include placing the Stoughton Line in RSD upon approval from the FRA, which is expected in late November 2018. Lowell Line testing will be completed soon with an RSD application submitted by late December 2018 (weekend shutdowns will continue to accomplish this work through 2018). The completion of testing and RSD applications of the remaining lines will follow with testing of the Fairmount Line beginning in October 2018 and commissioning of the remaining lines by late August 2020. Vehicle fleet software upgrades are planned for October and November of this year as well. Interoperability Testing will be coordinated with Amtrak, CSX, and Pan Am Railways with PTC implemented on the Worcester, Needham, and Franklin Lines by 2020. 
FRA regulations require complete PTC deployment through the end of December 2020, though the MBTA, together with its contractors, continues to make strides in executing the PTC Program for an anticipated deployment across the entire MBTA Commuter Rail system by late August 2020. 
More Information
Media Contact Information
For all queries and comments, please contact:
MassDOT Press Office