MBTA Post-Parade Information
Posted on February 5, 2019
Updated on February 5, 2019, 2:43 PM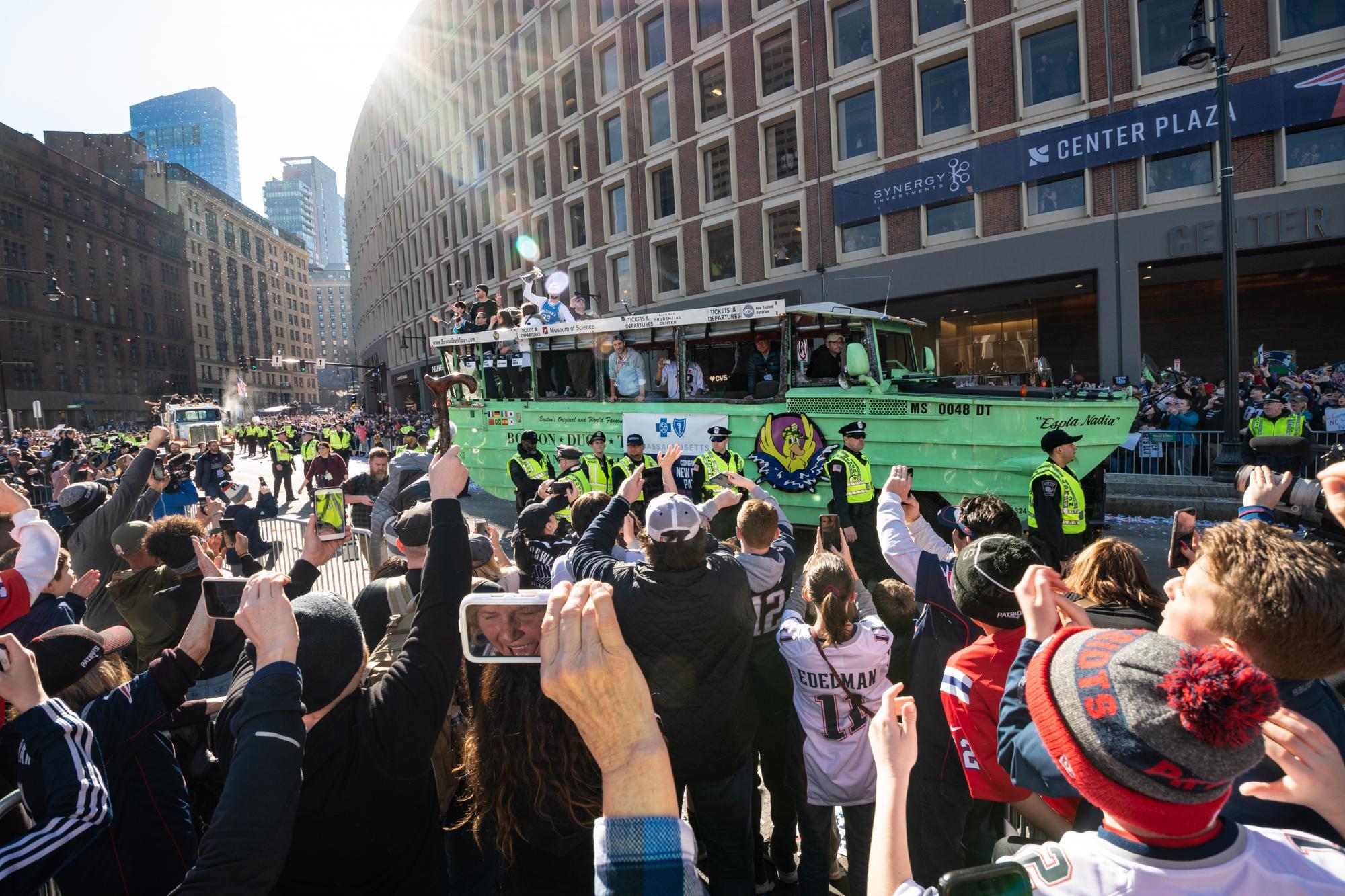 Historic numbers of Patriots fans joined regular riders across the entire MBTA system as the City of Boston celebrated another Patriots' championship. As a result of the very heavy passenger volumes, all MBTA passengers should expect crowds, be prepared for longer commutes, and exercise caution at all stations.
Please visit mbta.com/patriots for full information on service, service adjustments, and purchasing fares. 
Commuter Rail

The MBTA will be running additional Commuter Rail trains and seating capacity this afternoon between 1 PM and 3 PM to accommodate an increase in passengers. The MBTA is encouraging customers to take advantage of the earlier service.

Customers can expect to queue by train route at North, South, and Back Bay Stations.

Customers should be aware that trains may hold past their scheduled departure times until they reach capacity. Ridership will be carefully monitored for additional standby trains to be deployed to stations and lines as needed to accommodate all passengers.

Additional staff will be available throughout the day to assist in managing lines, fare collection, and boarding. Information will be available at North, South, and Back Bay Stations offering additional details.
At North Station
At North Station, queue lines by train route will be utilized on Causeway Street in order to maximize the efficiency of loading passengers on to trains.  Additional personnel has been deployed to assist customers.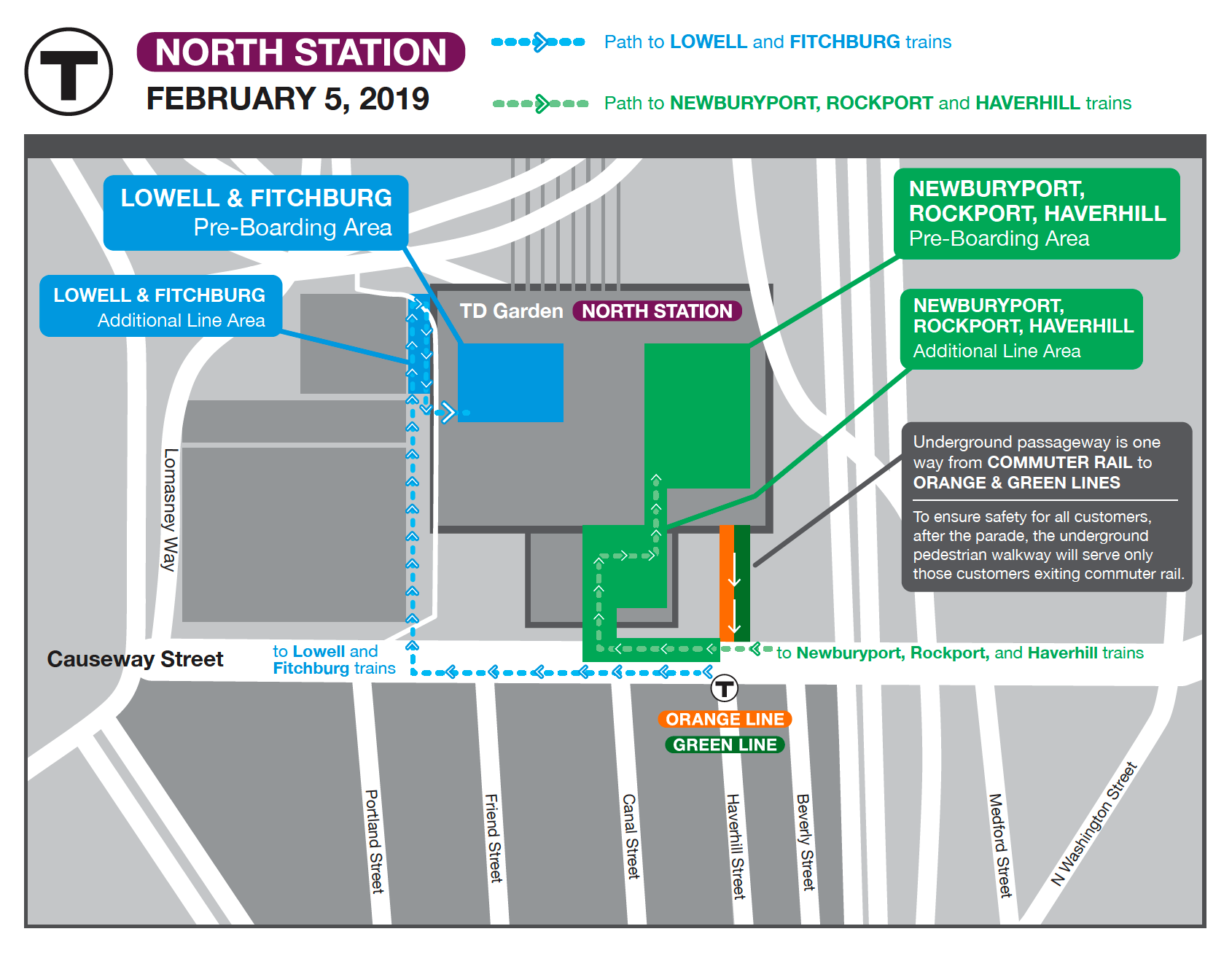 North Station's underground pedestrian walkway/passageway is one-way and exit-only from the Commuter Rail to the Orange and Green Lines in an effort to ensure safety for all customers. 
At Back Bay Station
Queue lines by train route will also be utilized inside Back Bay Station. Additional station personnel are on site to assist with customers. 
Fares
Customers arriving at North, South, and Back Bay Stations after the parade who have not purchased fare in advance will be directed to the stations' ticket areas to purchase fare. 
Customers are strongly urged to purchase fares in advance via the mTicket app to avoid long lines. 
Subway

All subway lines are operating a regular weekday schedule with rush-hour levels of service. This includes the D Branch of the Green Line, which experienced an earlier derailment.  

Shuttle buses are also running express to Riverside from Copley Square. The buses will depart from Saint James Avenue and Dartmouth Street.  
Ferry

The MBTA will operate additional ferry service departing Rowes Wharf for Hingham and Hull. While ferry service will adhere to its normal schedule, additional service will depart upon reaching capacity.  
More Information
Media Contact Information
For all queries and comments, please contact:
MassDOT Press Office