Blue Hill Avenue Station Opens to Fairmount Line Customers on February 25
Posted on February 24, 2019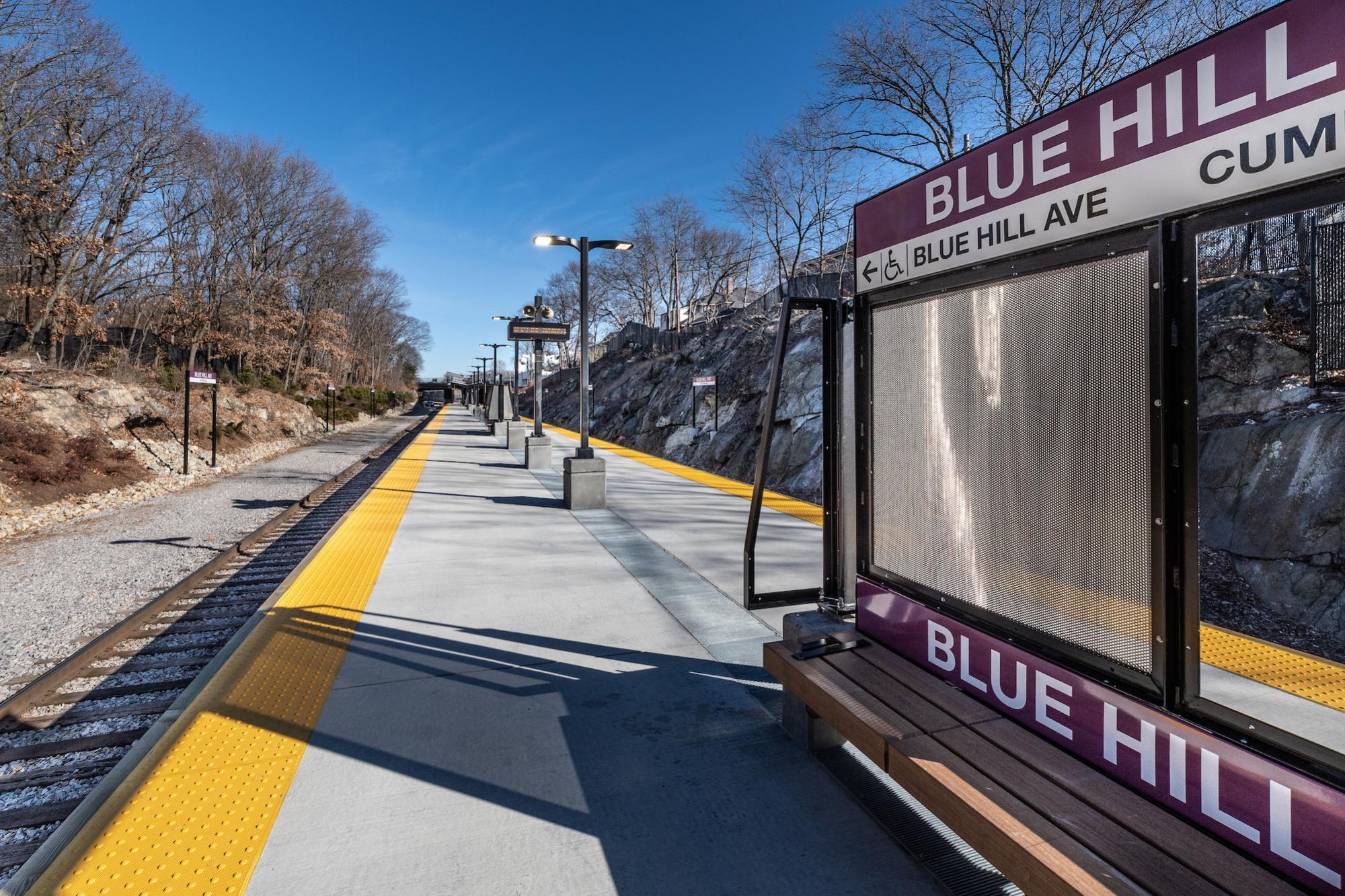 The MBTA has announced that the brand new Blue Hill Avenue Station will open to Fairmount Line customers at the start of service on Monday, February 25, 2019. 
Opening the station was contingent upon a series of final inspections, which were completed Sunday.  
Construction of Blue Hill Avenue Station took place over 24 months and was completed on budget and on schedule. The station is located approximately 6.5 miles from South Station and a quarter mile from Mattapan Square, featuring a center-island platform and 2 covered, fully accessible pedestrian ramps. Blue Hill Avenue is located within the Zone 1A fare zone.
More Information
Media Contact Information
For all queries and comments, please contact:
MassDOT Press Office