CharlieCard Store at Downtown Crossing Reopens November 3
Posted on October 28, 2020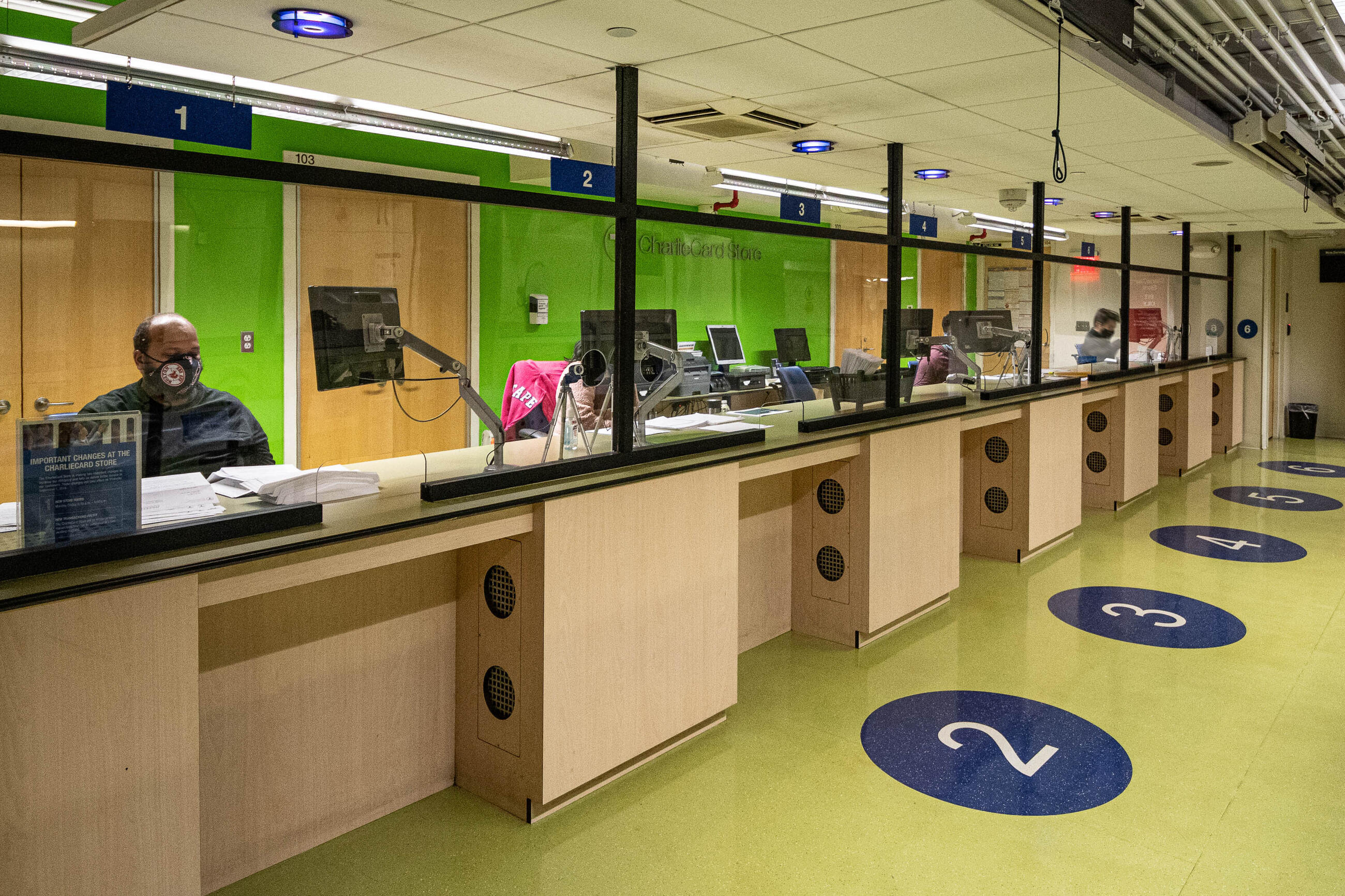 The MBTA today announced that the CharlieCard Store will reopen for in-person transactions Tuesdays through Fridays beginning Tuesday, November 3. 
"We are happy to safely welcome customers back to the CharlieCard Store," said MBTA General Manager Steve Poftak. "We have adopted best practices in both our operations and cleaning protocols in order to minimize risks, and look forward to providing the same high quality service our customers expect from the MBTA."
Starting November 3, MBTA riders looking to request a Senior, TAP, or Blind CharlieCard or replace a lost, expired, or damaged card and make deposits to RIDE accounts can again visit the reopened CharlieCard Store located in Boston's Downtown Crossing Station concourse between the Red and Orange Lines. The fully accessible store will be open for in-person transactions on Tuesdays and Thursdays from 8:30 AM to 1:00 PM, and Wednesdays and Fridays from 12:30 PM to 5:00 PM. The CharlieCard Store will remain closed on Mondays.
CharlieCard Store Hours Effective Tuesday, November 3:
Day
Hours
Who can visit
Day
Monday
Hours
Closed
Who can visit
No in-person transactions
Day
Tuesday, Thursday
Hours
8:30 AM – 1 PM
Who can visit
Open to seniors, TAP customers, riders with chronic health conditions, and legally blind riders
Day
Wednesday, Friday
Hours
12:30 PM – 5 PM
Who can visit
Open to the general public
The MBTA closed the store in March when the Commonwealth of Massachusetts declared a public health emergency in response to the COVID-19 pandemic. Since its closing, the MBTA has undertaken a series of improvements including the installation of protective barriers separating customers and associates, new automatic hand sanitizers, and updating the heating, ventilation, and air conditioning system. The T also placed graphics on the floor to encourage social distancing in the queuing area, and adopted new cleaning and disinfecting procedures.
Customers are reminded that the MBTA continues to follow guidance from the Massachusetts Department of Public Health and face coverings are required within the MBTA system, including the CharlieCard Store.
More Information
Media Contact Information
For all queries and comments, please contact:
MBTA Press Office