Test Track and Vehicle Testing Facility to Be Used for New Red Line Cars
Posted on January 5, 2022
When hundreds of new Red Line cars are shipped from Springfield to Boston, they will be commissioned using the recently completed $22 million Red Line Test Track and Vehicle Testing Facility, built as part of the Red Line Transformation Program. The dedicated track and facility will give the MBTA flexibility and control over the testing process and will allow a faster rollout of the new fleet.
A brief video announcing the completion of the Test Track and Vehicle Testing Facility Project is available online.
The new test track and testing facility will soon be used to commission the first production vehicles before the end of the Winter and an increase of deliveries is expected throughout 2022. At the same time, deliveries continue for Orange Line trains.
The new test track is adjacent to Cabot Yard (near Broadway Station), allowing easy access for vehicle deliveries and testing without interfering with regular maintenance or competing for access on the mainline with regular service.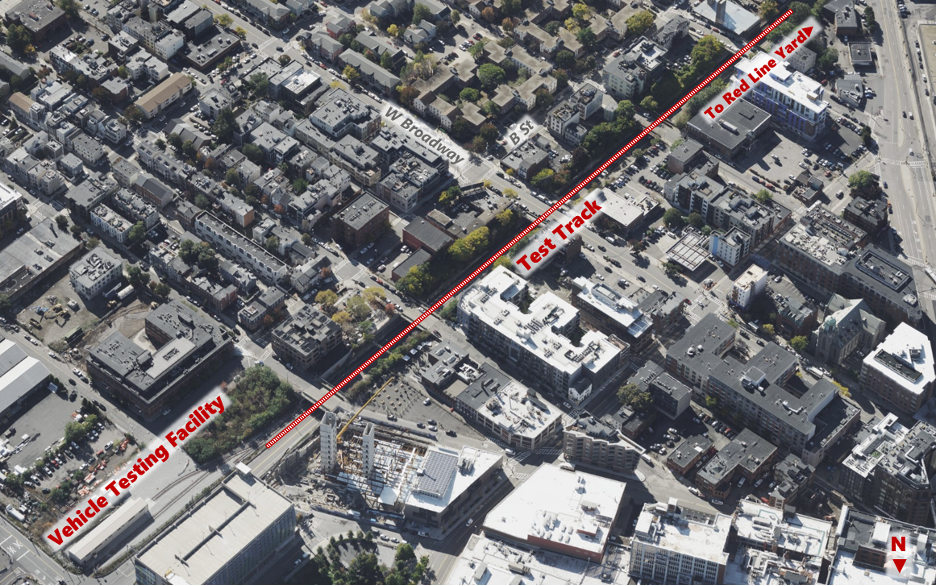 "The installation of the new test track and testing facility enables the timely commissioning of new Red Line vehicles as part of the MBTA's plan to increase capacity and improve reliability on the Red Line," said MBTA General Manager Steve Poftak.
"The completion of this project brings our team one step closer to delivering state-of-the-art, more reliable vehicles to our Red Line ridership." added Angel Peña, Chief of Capital Transformation.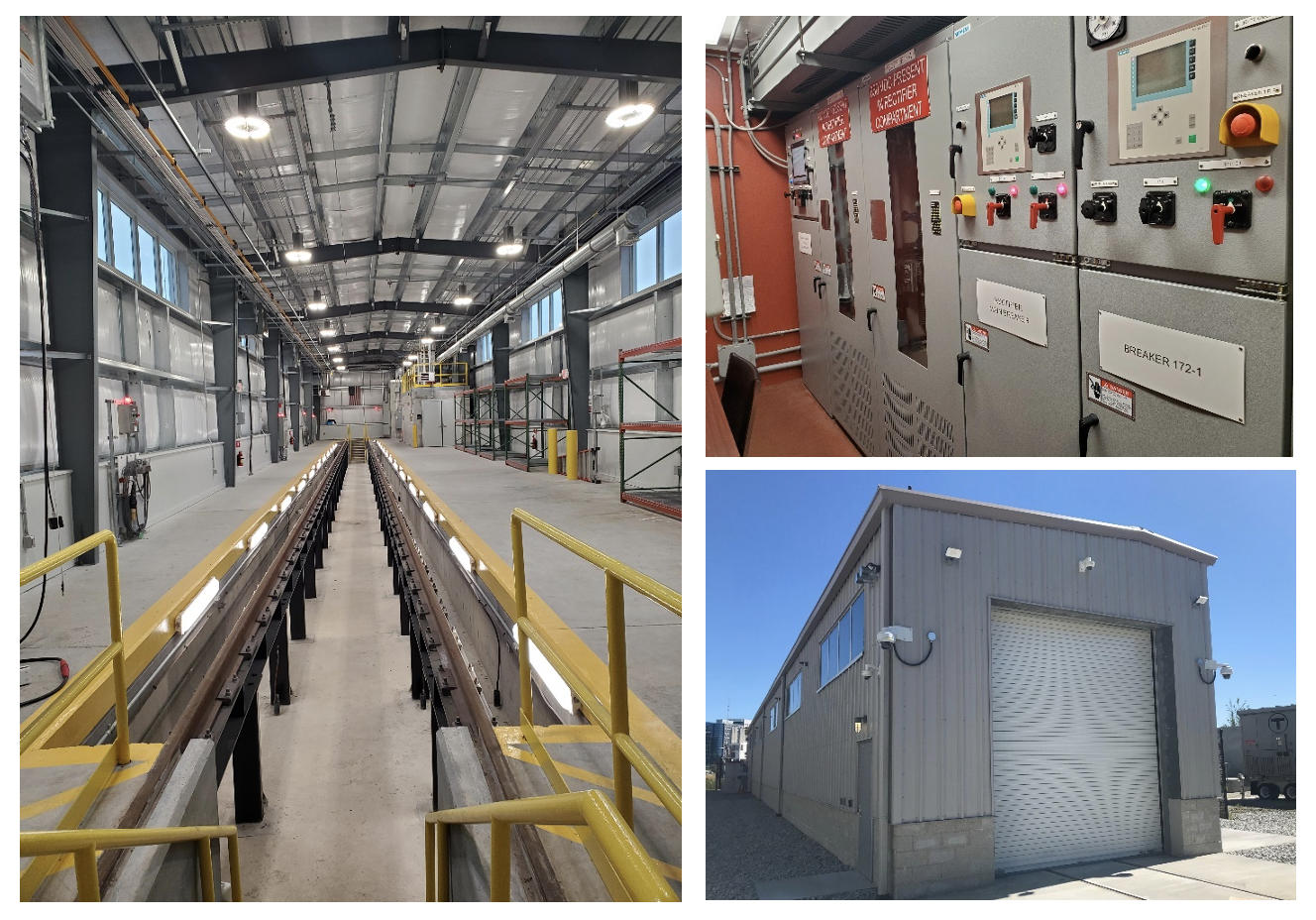 The Red Line Test Track and Vehicle Testing Facility are part of the Capital Transformation team's holistic approach to transforming the Green, Orange, and Red Lines. This includes the construction taking place at Cabot Yard and Maintenance Facility, which will feature all new rail yard tracks, power systems, signals, and new diagnostics equipment. These upgrades will support the maintenance needs of the future fleet of vehicles, enabling more reliable service and shorter travel times for our customers in the years to come.
For more information, please visit mbta.com/RLT or connect with the T on Twitter @MBTA, #TAccess, #RideSafer, #BuildingABetterT, Facebook /TheMBTA, or Instagram @theMBTA. You can also submit questions and comments to RedOrangeLineProgram@MBTA.com
More Information
Media Contact Information
For all queries and comments, please contact:
MBTA Press Office