Summer 2022 Closure of Dorchester Avenue Bridge Begins June 13
Posted on June 9, 2022
Vehicular, pedestrian, and bicycle detours will be in place.
---
As part of the MBTA's Capital Program and to support the complete replacement of the Dorchester Avenue Bridge in 2023, the MBTA's Capital Delivery Bridge & Structures team is performing critical preparation work this summer that requires the closure of the Dorchester Avenue Bridge to vehicles, pedestrians, and bicycles beginning Monday, June 13, through Wednesday, August 31, 2022. 
"The work taking place this summer on the Dorchester Avenue Bridge is pivotal in preparing the structure for its complete demolition and full replacement between now and next summer. When the bridge and the Red Line tunnel roof are replaced, Red Line riders will be provided with safer, more reliable service, and resiliency is improved through a reduction in future maintenance needs and service impacts," said MBTA General Manager Steve Poftak. "We know the closure of the bridge this summer can be a frustration to drivers and others, and we appreciate the patience of the community, particularly the residents of the Polish Triangle, while we work to complete this critical safety project."
Located between Von Hillern and Kemp Streets, the steel Dorchester Avenue Bridge carries motor vehicles, pedestrians, and bicyclists over tracks for the Red Line, the Commuter Rail Old Colony Lines, and Cabot Yard maintenance tracks. Originally built in 1925 and last rehabilitated in 1975, the bridge is ready to be replaced in order to protect its structural integrity and ensure reliable service. During the bridge outage this summer, crews will perform important preparation work that includes installing driven steel pipe piles in the roadway to support the future bridge as well as constructing a reinforced concrete pier cap and buried abutment seat/pile caps, which will be in-place next summer 2023 when the current bridge is demolished and completely replaced. The project will also replace the Red Line tunnel roof.
Neighbors and the surrounding community can expect increased construction noise from heavy equipment and machinery. Work will primarily take place during the day, Monday through Friday. This work will also impact Red Line and Commuter Rail service on select weekends in the future with more information on alternate services provided to riders soon.
More Information about the Summer 2022 Vehicle, Pedestrian, and Bicycle Detours
During the work taking place from June 13 through August 31, vehicular, pedestrian, and bicycle detours will be in place with detour notices and wayfinding signs posted in advance.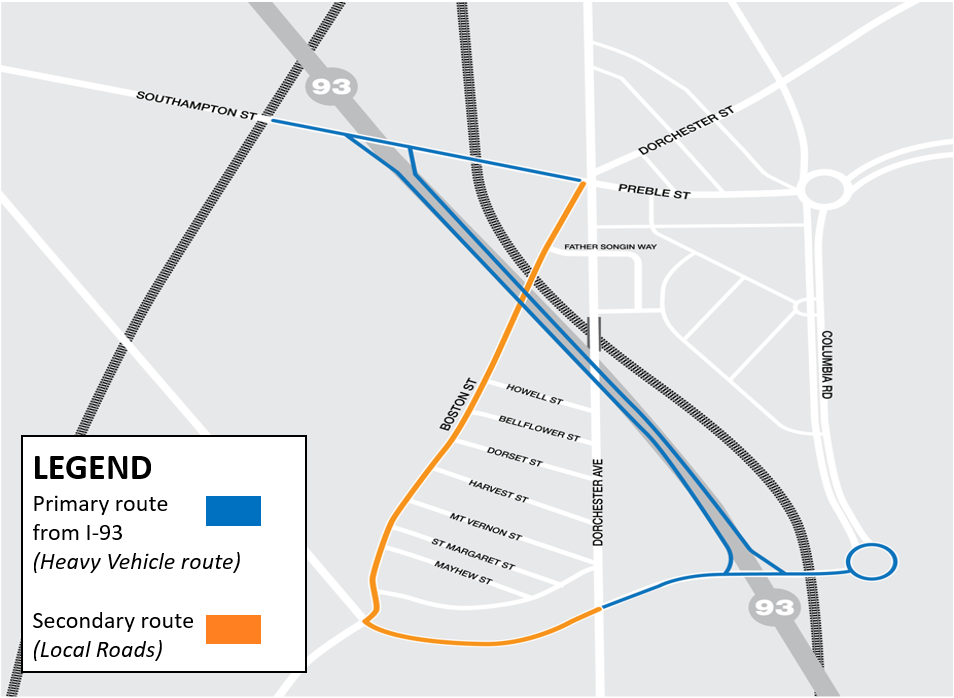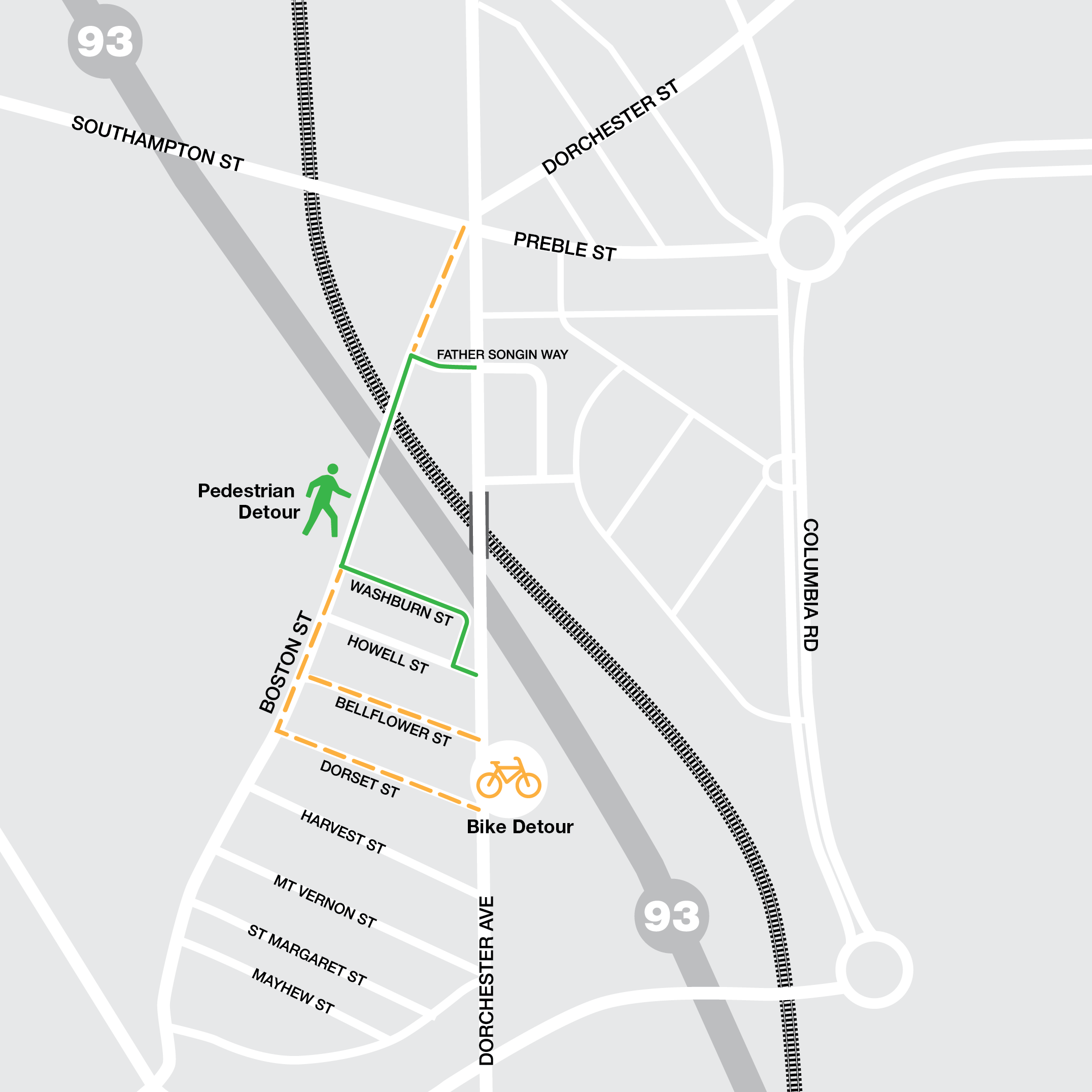 More Information
Media Contact Information
For all queries and comments, please contact:
MBTA Press Office