Service Disruption September 9 to November 5 on Haverhill Commuter Rail Line
Posted on August 10, 2023
The MBTA today announced service changes on the Haverhill Line between Ballardvale Station in Andover and North Station for 58 days from Saturday September 9 through Sunday November 5 to accommodate planned construction related to the implementation of the Automatic Train Control/ Positive Train Control (ATC/PTC) safety program. Shuttle buses will replace regular train service between Reading and Oak Grove, where passengers can make an Orange Line connection. A shuttle bus will also provide service between Reading and Anderson/Woburn for connection with Lowell Line and Haverhill Line trains.
The shuttle service between Reading and Oak Grove will make stops in Wakefield, Greenwood, Melrose Highlands, Melrose Cedar Park, Wyoming Hill, and Oak Grove. Train service for passengers between Ballardvale and Haverhill will be re-routed along the Lowell Line after Ballardvale, making one additional stop at Anderson/Woburn station then running express to North Station.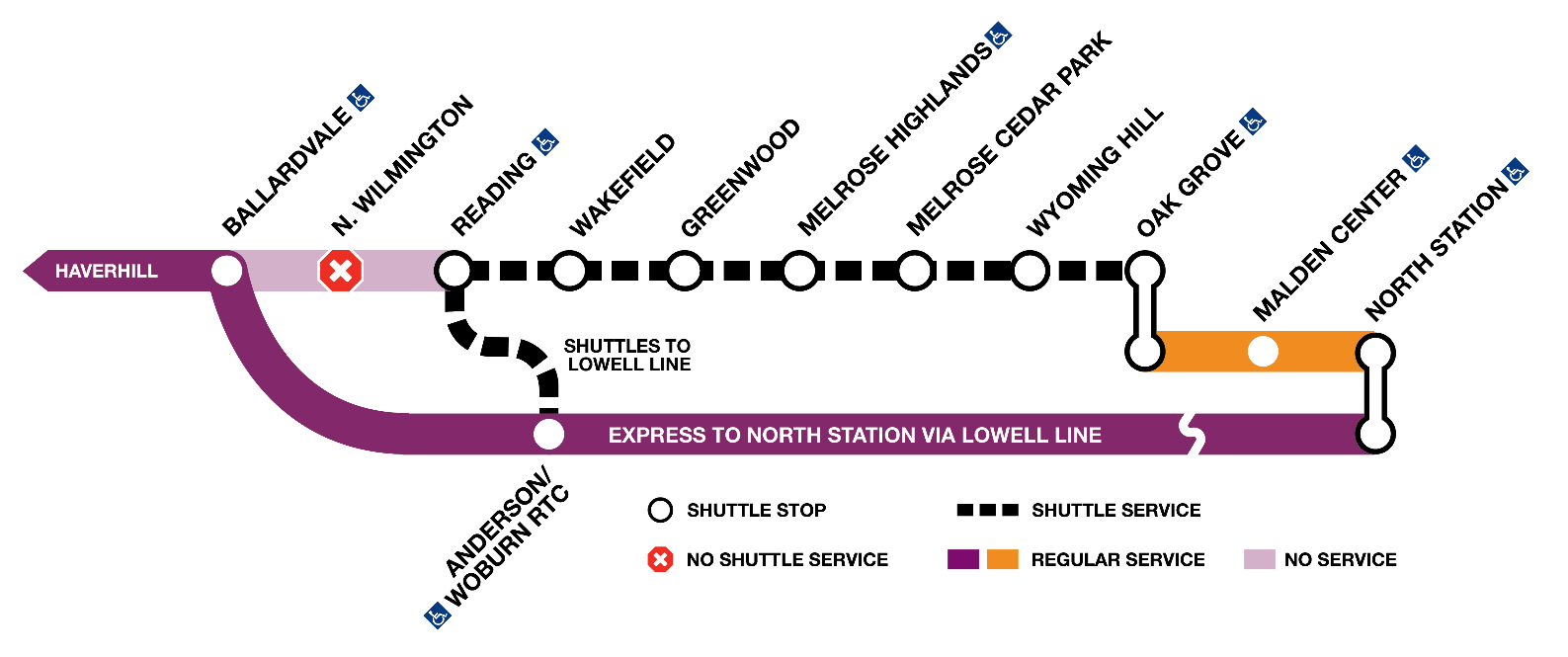 This service disruption is necessary to accommodate new signal system upgrades called Automatic Train Control (ATC) as part of Positive Train Control (PTC), a federally mandated safety control system that monitors a train's location, direction, and speed in real time and reduces speed when needed to help prevent collisions. The installation of ATC/PTC across the Commuter Rail network is part of the Commuter Rail Safety and Resiliency Program, for more information visit: https://www.mbta.com/projects/commuter-rail-safety-and-resiliency-program.
More Information
Media Contact Information
For all queries and comments, please contact:
MBTA Press Office