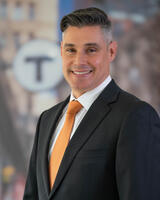 Jeff Gonneville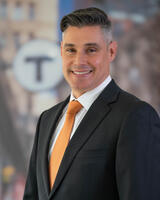 MBTA Deputy General Manager
Jeffrey D. Gonneville is a public transportation professional with more than 25 years of experience in both the public and private sectors.
Before being appointed to Deputy General Manager at the MBTA, Mr. Gonneville held key executive roles, including Chief Operating Officer (COO) for two years. In this role, Mr. Gonneville was responsible for the operation of the light and heavy rail lines and the T's vast bus network. As COO he instituted several initiatives that led to increased "On Time Performance" for all rail lines. Mr. Gonneville also served as the Chief Mechanical Officer (CMO) for the Authority. 
As the Deputy General Manager since 2017, he has been responsible for the oversight of all operational modes and associated support departments for bus, paratransit, ferry, light and heavy rail and MBTA Commuter Rail service. As Deputy GM, a key focus has been evolving the Authority's safety culture and leading employees in the operation of a safe and reliable transit system.
Mr. Gonneville is a member of the American Public Transportation Association (APTA), a nonprofit international association of more than 1,500 public and private sector member organizations, and a former board member. Mr. Gonneville has served as Chair to both the APTA Bus Technical Maintenance Committee and the Vehicle Maintenance Committee for Northeast Passenger Transportation Association (NEPTA). He has also served on panels for the Transit Cooperative Research Program (TCRP).
Mr. Gonneville is a graduate of the University of Massachusetts Amherst with a B.S. in Mechanical Engineering