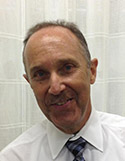 Joseph Aiello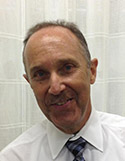 FMCB Chair
Joseph Aiello is a recently retired Partner and Board Member at Meridiam Infrastructure, where he had worked since 2007, overseeing strategic development and investments in transportation, water, and social infrastructure. He is currently a Senior Fellow at Meridiam.
Before joining Meridiam, Mr. Aiello served in several capacities for 13 years with AECOM where he last served as President for the firm's global, public-private partnership business. He also worked at the MBTA as Assistant General Manager of Planning and Budget and Assistant Director of Construction for Special Projects and Finance. 
Mr. Aiello is an alumnus of the University of Massachusetts at Amherst and the Harvard Kennedy School.
He has served as the Fiscal and Management Control Board Chair since its formation in July 2015.