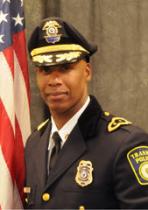 Kenneth Green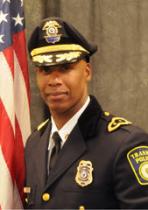 Chief of Police
Chief Green joined the MBTA Transit Police Department in 1991 after serving as a police officer for the Town of Winchester, MA for 8 years. He has been assigned to mobile patrol, foot patrol, and one-man station assignments as a patrolman, and was an original member of the SWAT Team. He was promoted to the rank of Sergeant in 2004 and to Lieutenant and Deputy Chief in 2012.
Chief Green has been involved with various youth groups and has participated in several community-based collaborations and lectures. He has been recognized as the chief architect of the "Think About It First" concept, an innovative strategy that has been duplicated nationally. "Think About It First" cards are handed to youth on the verge of bad behavior. They list the consequences that may occur if a person is arrested, consequences that will affect their lives.
Chief Green has earned a Bachelor of Science Degree from Boston University and a Masters Degree in Criminal Justice from Anna Maria College. He has 29 years of experience as a Law Enforcement Officer.