Chelsea Commuter Rail Station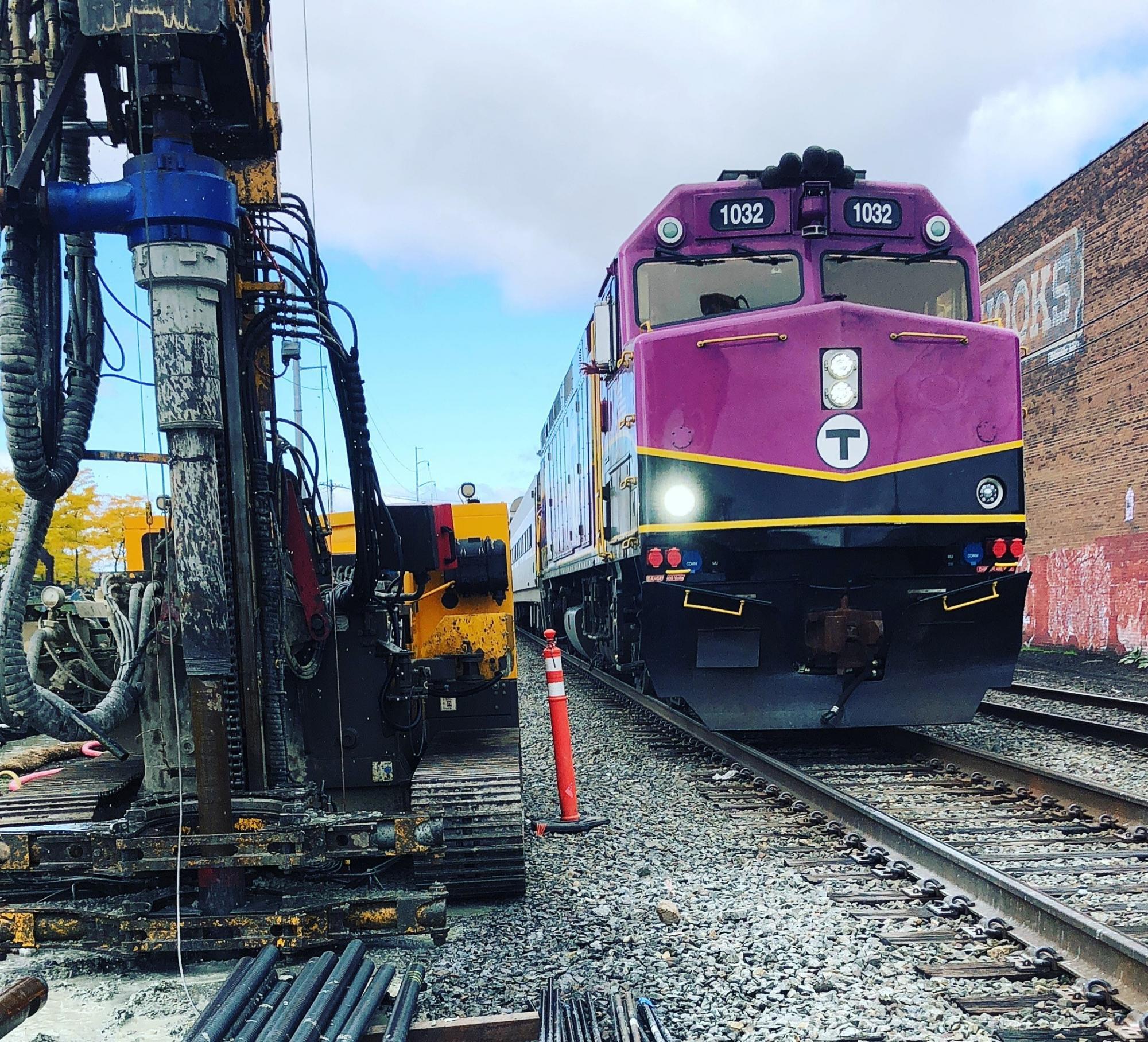 The current Chelsea Commuter Rail station, on the Newburyport/Rockport Line at Arlington Street in Chelsea, is inconvenient for transfers to other modes, is not accessible to people with disabilities, and is in disrepair.
We're beginning building an all-new, fully accessible Commuter Rail station next to the final SL3 stop in Chelsea. It's expected to open in 2021, providing easy transfers to the Silver Line and a quick trip to or from Downtown Boston.
Contract awarded: May 2019
Projected completion: Fall 2021
Budget: $37.7 million
Status: Construction
Diversions
Building a Better T
As part of our $8 billion, 5-year capital investment plan, we're renovating stations, modernizing fare collection systems, upgrading services for our buses, subways, and ferries, and improving the accessibility of the entire system.
Project Features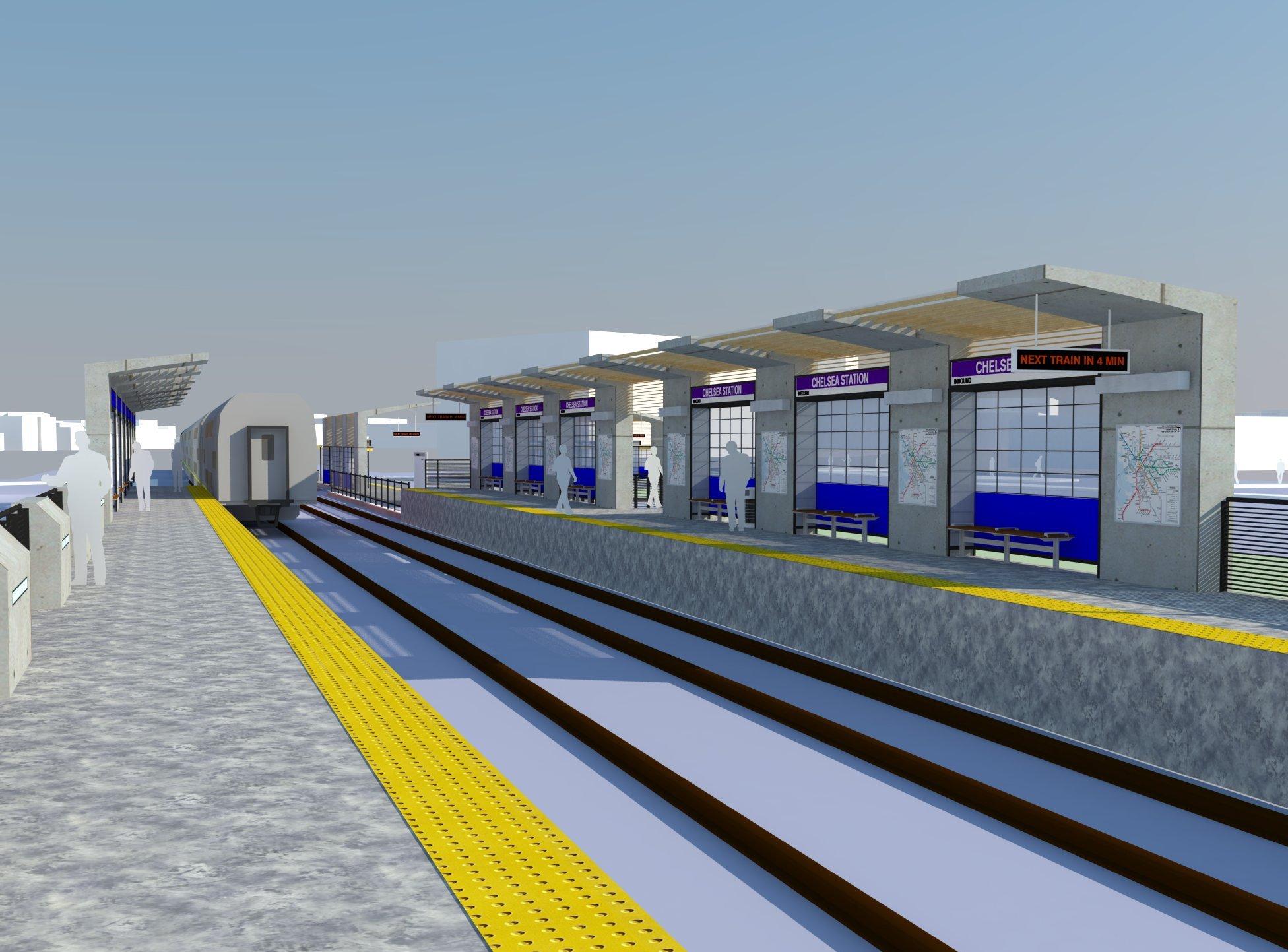 When complete, the new station will connect the Newburyport/Rockport Line to the SL3.
Full high-level platforms for level boarding
Canopies, benches, and windscreens for customer comfort
New sidewalks, security cameras, passenger assistance telephones, and lighting
Modern communications systems
Maintenance and bus operations facilities
Landscaping
While building the new station, we will also:
Demolish the current Chelsea Commuter Rail Station
Upgrade rail signal system and traffic crossings in Chelsea and Everett
Install new traffic signals at intersections on Everett Avenue, Spruce Street, and Arlington Street
Improve transit signal priority system for the SL3 in Chelsea
What to Expect During Construction
Construction, which began in August 2019, includes utility work and drilling new foundations for the station platform and canopy. We will also upgrade the rail signal system and replace the railroad crossings at Eastern Avenue, Third Street, and Everett Avenue in Chelsea, as well as Second Street in Everett.
Upcoming Traffic Impacts in Chelsea and Everett
To safely perform work at the railroad crossings, traffic will be impacted from 9 PM on Friday through 5 AM on Monday in the following locations. Signs will direct drivers through the detours.
Past Events
Contact Us
For all questions and queries related to Chelsea Commuter Rail construction, please contact ChelseaStation@mbta.com
Get project news, updates, and more delivered right to your inbox. 
Recent Updates
Related Projects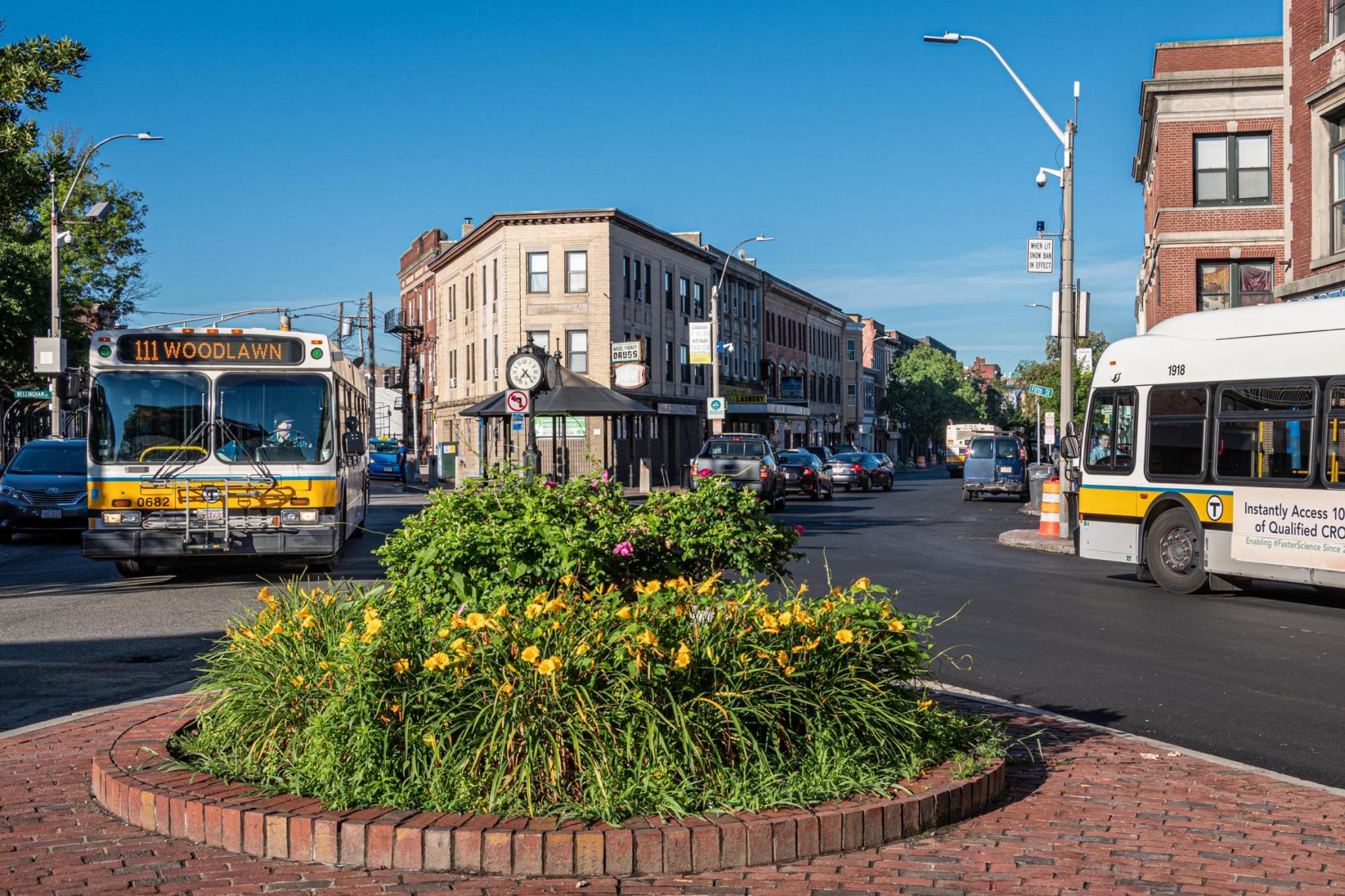 Together with MassDOT and the City of Chelsea, the MBTA is working to make transportation more efficient, dependable, and equitable.
---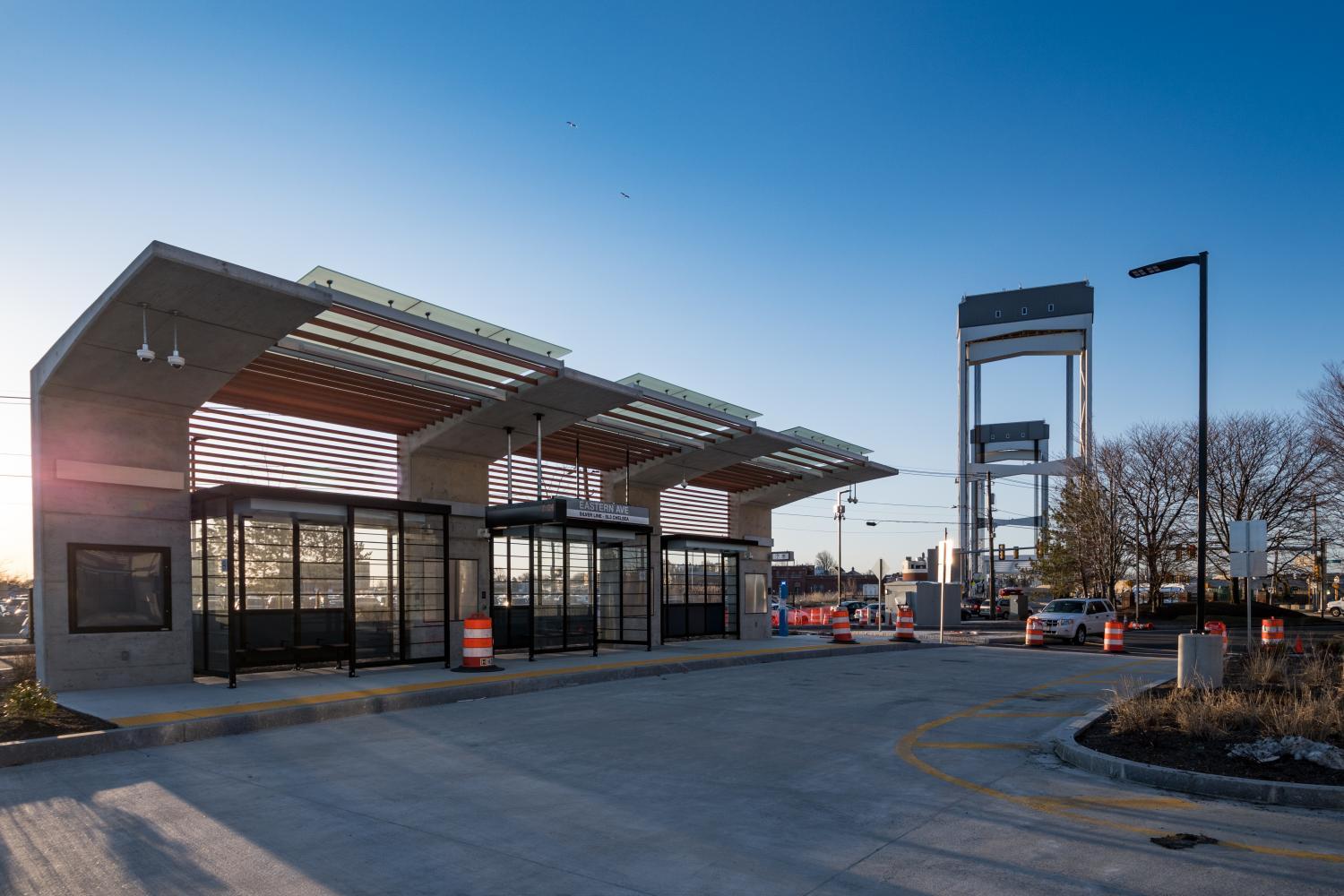 The SL3 went into operation in 2018, and travels through Chelsea and East Boston to Logan Airport, the Seaport District, and South Station.