Harvard Station Busway Improvements
Updated on June 18, 2019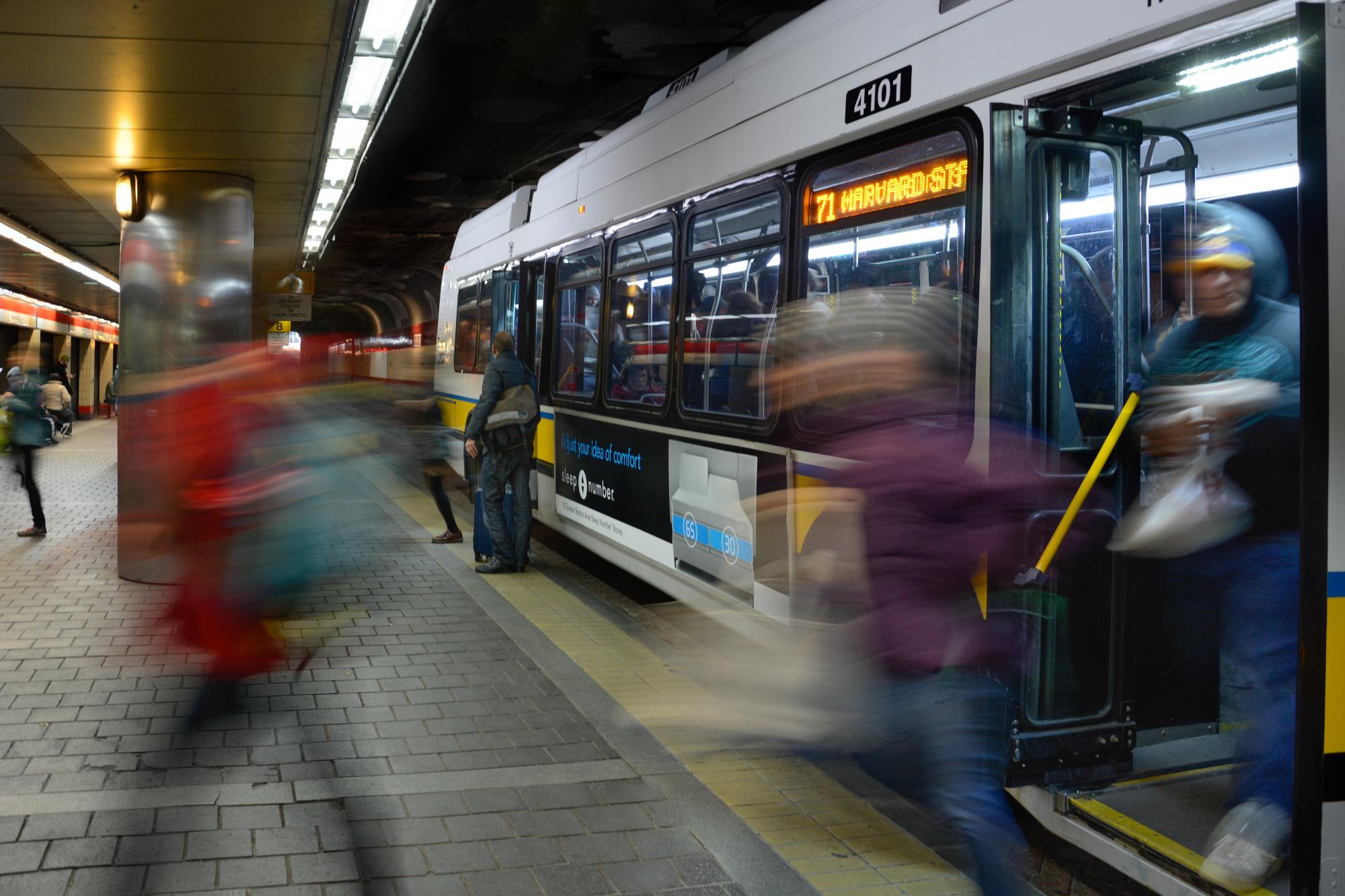 Status: Construction
Starting in June, we will be improving Harvard Station's busway, which was last renovated in the 1980s.
The 1,380-foot-long busway has upper (northbound) and lower (southbound) levels. It is the third-busiest stop in the T's system, serving 16,000 riders a day. 
To complete the improvements, we need to shut down one section of the busway at a time. The upper busway will be closed for improvements starting in late June. When that work is complete, the lower busway will be closed.
We scheduled construction to avoid winter weather as best as possible. Some routes will pick up and drop off at the surface level.
Why We're Doing This Work
We are extending the service life of the tunnels to meet the MBTA's reliability and modernization needs. Work includes:
Roadway repairs, including fixing ruts and potholes
New energy efficient, modern lighting
New signs throughout the busway to meet the latest wayfinding standards
Accessibility upgrades, including sliding automatic doors to the busway
New wire, switches and fiberglass supports for the catenary system, the overhead line that powers our trackless trolleys
We're also working to prevent water intrusion on the busway platform with:
Wall and roof repairs
New pumps, including a backup, for better drainage
What can I expect if I ride the bus?
Routes 71 and 73 will drop off and pick up passengers on Mount Auburn Street and will not service the Waterhouse Street stop or enter the busway tunnel during construction. 
Drop-offs will be at Mount Auburn St at Bennett Alley. Pick-ups will be at Mount Auburn St at Story St.
At the Waterhouse Street stop, riders traveling outbound can board the 72, 74, 75, 77, 78, or 96 inbound to Eliot St, then walk a block to Mount Auburn St at Story St to transfer to the 71 or 73 outbound.
Past Events
Contact Information
For all queries and comments related to the Harvard Station Busway Improvements, please contact project manager Lonny Fidalgo at lfidalgo@mbta.com.
More About Our Capital Investments
This project is a key part of our $8 billion, 5-year capital program, which began July 1, 2018. This work includes replacing subway fleets, upgrading tracks, signals, and power systems, reinventing our bus system to reflect changing demographics, replacing our fare collection system, and meeting the MBTA's reliability and modernization needs. 
The work that's happening now, and in the coming years, will transform the MBTA.