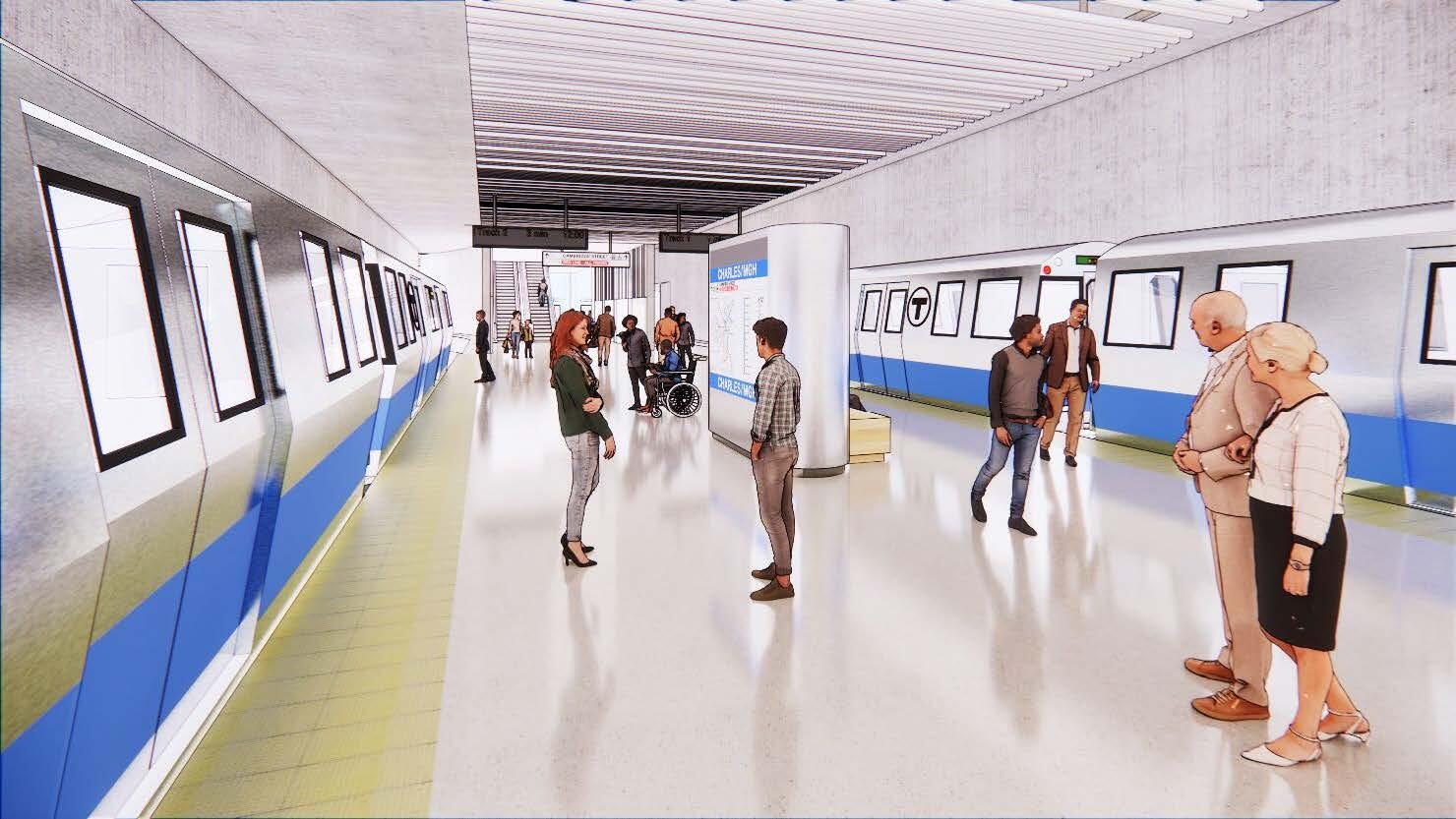 The Red Blue Connector project would connect the Red and Blue lines by extending the Blue Line below Cambridge Street to Charles/MGH station on the Red Line.
Project History
A Draft Environmental Impact Report was submitted in 2010 and received a certificate from the Secretary of Environmental Affairs. The design and environmental processes were paused at that time.
In 2018, analysis was conducted to revisit assumptions from the 2010 Draft Environmental Impact Report with a focus on constructability of the tunnel and changes in land use, demographics, and ridership.
In 2021, the Red Blue Connector Concept Design Report was completed, drawing from both the 2010 Draft Environmental Impact Report and 2018 tunnel constructability study.
What We're Working On Next
We'll continue to coordinate with stakeholders as we begin preliminary engineering and environmental review.
To learn more about the Red Blue Connector, check out the downloads available below.