Ruggles Station Commuter Rail Platform
Updated on April 27, 2018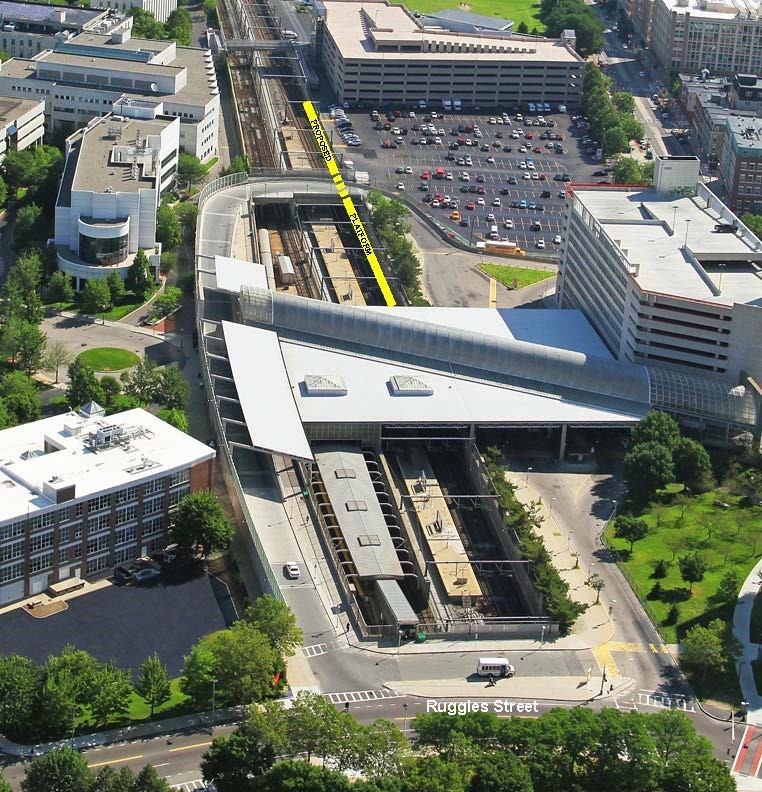 About the Project
Timeline: 2017 – 2020
Status: Construction
Ruggles Station is the fourth-busiest destination for Commuter Rail service, but the current track layout limits the number of trains that can stop there. Today, 30% of Commuter Rail trains bypass Ruggles to stop at Back Bay, so riders have to take the Orange Line back to Ruggles for bus or shuttle service.
A new Commuter Rail platform and updated busway will ease congestion along the Commuter Rail and make it easier for customers to transfer to the other modes of transit at Ruggles Station.
Project Features
A new 800-foot Commuter Rail platform serving the Providence/Stoughton and Franklin lines
Reconstructed lower busway
New elevators throughout the station
Rider Benefits
More trains will stop at Ruggles Station so customers don't need to backtrack from Back Bay
Improved accessibility features for customers on the Orange Line and Commuter Rail
Reduced traffic for Commuter Rail and Amtrak trains
Reduced maintenance costs and service impacts
Service Alerts
Photo Gallery
Contact Information
For all queries and comments related to Ruggles Station Commuter Rail Platform, please contact project manager Desiree Patrice at dpatrice@mbta.com.