Ramp Access on Atlantic Ave During Construction
Updated on May 22, 2020
Beginning the week of May 25, construction will impact how riders access the rail and bus terminals at South Station via Atlantic Ave.
Entrances and exits will be maintained, but riders may need to use a new or different ramp to access the station.
Atlantic Avenue Ramp
The week of May 25, a new ramp will open on Atlantic Ave for access to the train platforms and bus terminals. The existing ramp will be closed the week of June 1.
Outdoor Ramp Near Bus Terminal
The week of June 1, the outdoor ramp near Track 1 will be closed.
Access to rail platforms will be available via the existing ramp in the bus terminal:
For access to Atlantic Ave from Track 1, continue down the platform toward the bus terminal, and take a right using the first set of terminal doors. At the end of the ramp, continue straight and then turn left to exit through the double doors.
For access to Track 1 from Atlantic Ave, take a right at the entrance near the current switchback ramp and enter the South Station bus terminal. Once inside, take a right to access Track 1.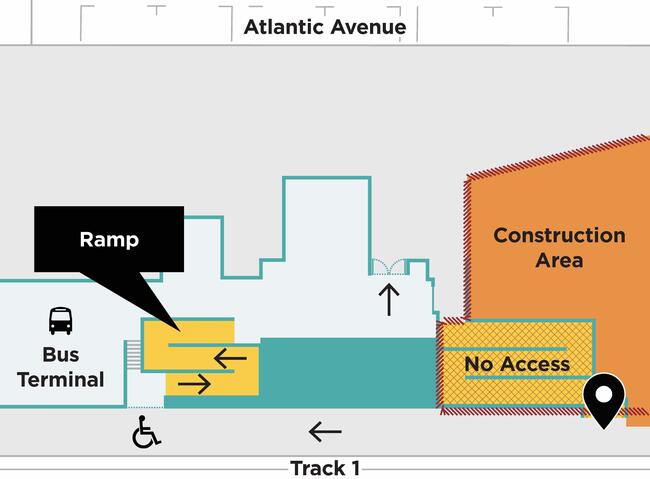 More Information
Email the project team, team@southstationairrights.com, with any questions. Please call the project hotline with complaints, emergencies, or general inquiries, 617-445-3500.