Sullivan Square Busway and Parking Lot Reconstruction
Updated on July 15, 2019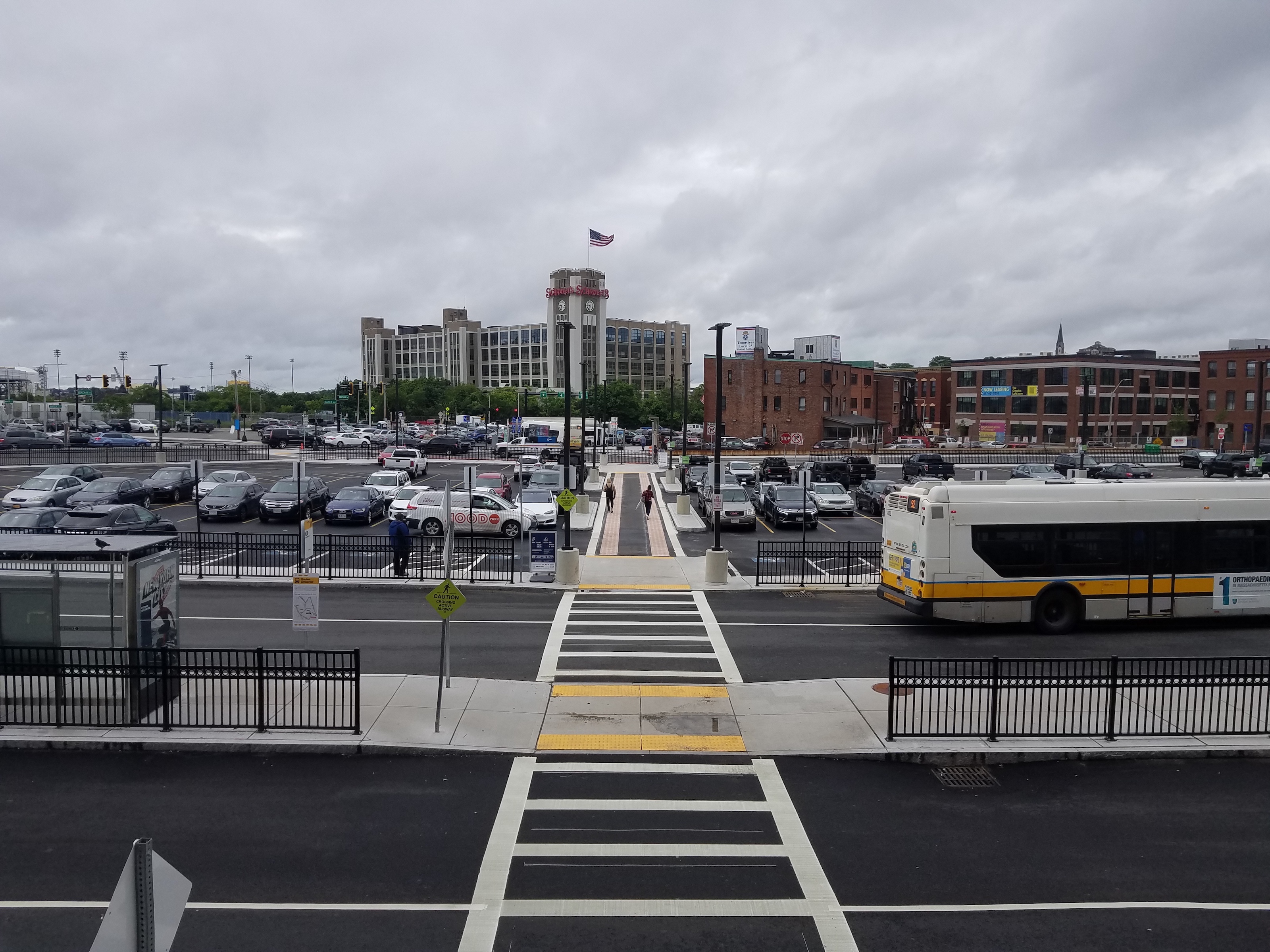 About the Project
Timeline: 2018 – 2019
Status: Complete
Roadway, parking lot, and busway improvements are complete at Sullivan Square Station.
Sullivan Station's upper and lower busways connect 12 bus lines serving Boston, Malden, Medford, Somerville, Cambridge, and Everett. Updates to the lower busway will improve efficiency at the station and for key MBTA bus routes.
Work was done in cooperation with Encore Boston Harbor.
Updated lower busway

New bus shelters and benches

Updated parking lot, sidewalks, roadways, and busways

Wayfinding and signage upgrades for pedestrian and vehicle traffic 

Updated lighting and security systems

New drainage systems and landscaping

Safer, more efficient vehicle traffic flow around the station
Safer, more accessible routes to and from the station for customers
Safer, more efficient traffic flow for bicycles
More efficient bus service
Photo Gallery
Past Events
Contact Information
For all queries and comments related to Sullivan Square Busway and Parking Lot Reconstruction, please contact sullivanquestions@mbta.com.