Take Our Survey on Accessible Transit Service Messaging
Updated on February 2, 2022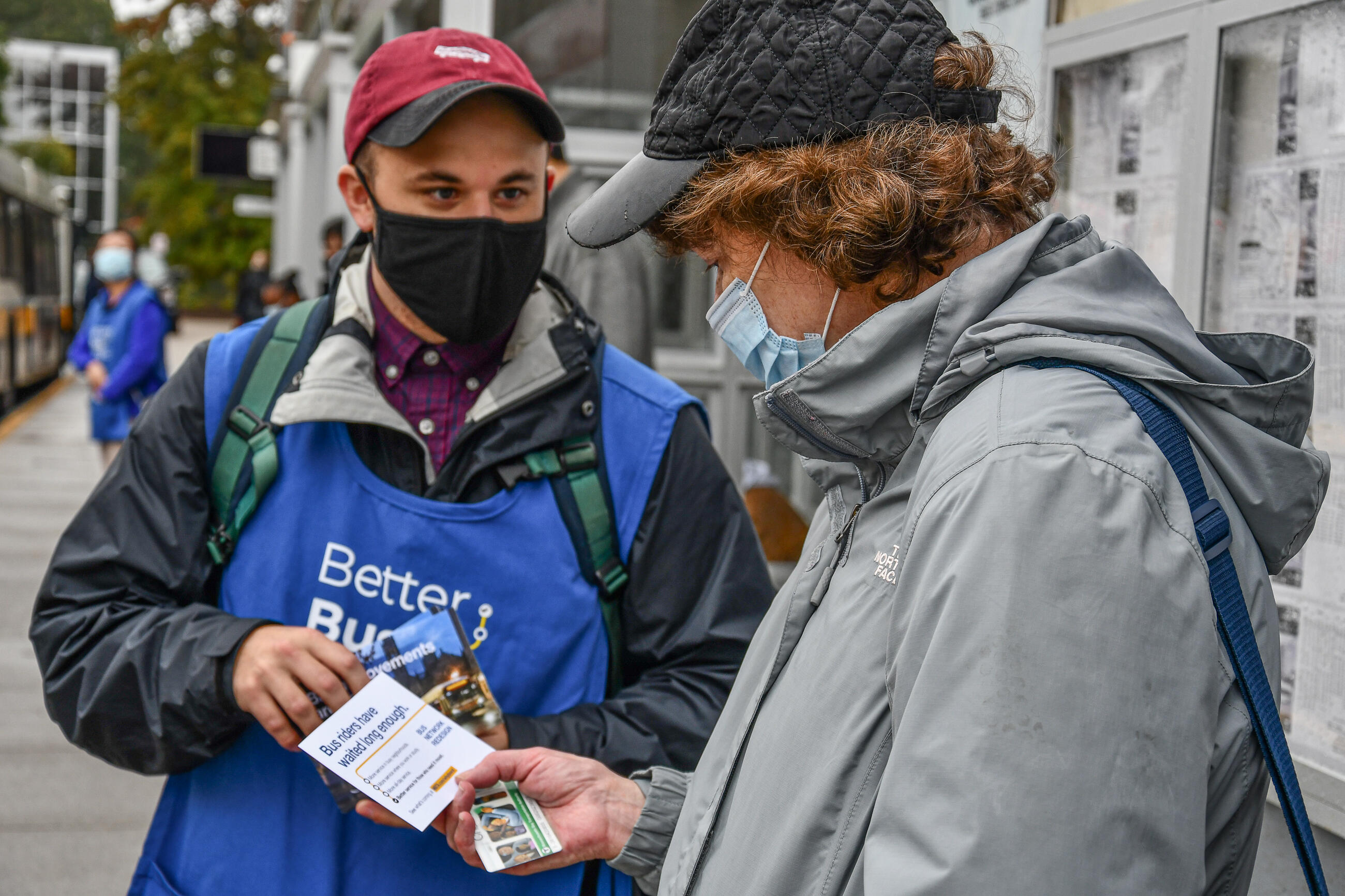 The MBTA's Department of System-Wide Accessibility (SWA) would like to know how you get around in your community, and how we might help you do it better.
We want to know your thoughts on how we communicate with riders about accessibility upgrades and services. We invite you to tell us by taking our accessibility messaging survey.
Building a Better T
As part of our $9.6 billion, 5-year capital investment plan, we're renovating stations, modernizing fare collection systems, upgrading services for our buses, subways, and ferries, and improving the accessibility of the entire system.
Contact Us
Please contact MBTA Customer Support with any questions, concerns, or comments. Specify that your comments are related to accessibility and be prepared to provide as many details as possible so our team can alert the appropriate personnel.
Phone
Voice: 617-222-3200
TTY: 617-222-5146
Online