The RIDE Customer Support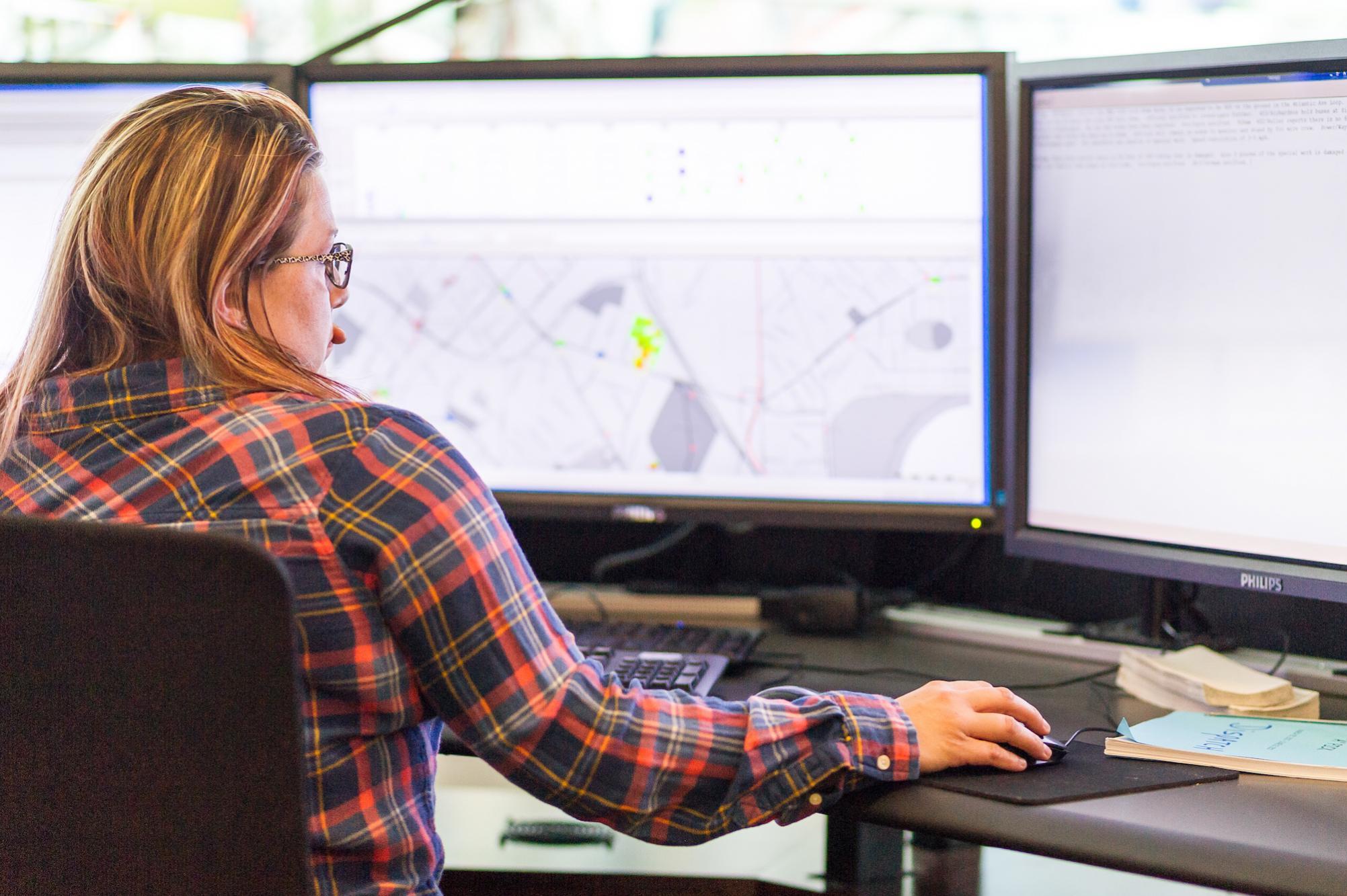 Whether you have questions about The RIDE application process, or you want to submit a compliment or complaint, our customer service team is ready to handle your inquiry.
Keep reading to learn answers to frequently asked questions, as well as contact information for customer support.
Frequently Asked Questions
Please allow 15 minutes past your scheduled pick-up time for your driver to arrive. Don't leave your pick-up point within this timeframe.
If your driver hasn't arrived after 15 minutes, please call The RIDE Access Center at 844-427-7433. They will locate your driver and can estimate their time of arrival.
TRAC will call with your next day trip information between 6 PM and 9 PM the night before. If you don't get a call by 9 PM, call 844-427-7433 to make sure your trip has been scheduled.
The RIDE welcomes your suggestions, compliments, and complaints.
Online
Phone
Write to us
MBTA - OTA, The RIDE
10 Park Plaza
Room 5750
Boston, MA 02116
If you submit a complaint, The RIDE will investigate it and respond.
The MBTA will not tolerate retaliation toward or intimidation of a RIDE customer for filing a complaint or concern of any kind. If you feel you have been subjected to retaliation or intimidation, contact the MBTA immediately.
Appealing a No-show, Late Cancellation, or Suspension
If you're not at your RIDE pick-up point within 5 minutes of the driver's arrival, your trip will be considered a no-show. If you cancel your trip less than 1 hour before the scheduled pick-up time, it's considered a late cancellation.
Excessive late cancellations or no-shows may result in the suspension of your RIDE service. 
Learn more about our no-show/late cancellation policy
If you disagree with the MBTA's assessment of a no-show, late cancellation, or suspension, you can appeal.
If you file a notice of intent to appeal and you're facing suspension, the suspension won't take effect until after your case has been decided.
Please fill out the Notice of Intention to Appeal Form completely and follow all of the instructions below. Incomplete applications will not be processed.
By Mail
Note that the form must be postmarked within 30 days of the date the warning notice was issued.
Fill out the Notice of Intention to Appeal Form.
List the dates of the violations you want to appeal and why you think they should be excused.
Include any supporting documentation.
Mail it to:
MBTA RIDE NSLC Appeals Board
10 Park Plaza
Room 5750
Boston, MA 02116
In Person
Fill out the Notice of Intention to Appeal Form.
Circle the dates on your notification that you want to appeal.
Mail both documents to:
MBTA RIDE NSLC Appeals Board
10 Park Plaza
Room 5750
Boston, MA 02116
THE RIDE will contact you to schedule an appeal time. Bring all supporting documents for your case to your appeal.
The appeals board will notify you in writing of its decision. If the board uphold a suspension, start and end dates will be given. The decision of the Paratransit Appeals Board is final.