Updates for May 3 – 9, 2021
Updated Monday, May 3, 2021, 2:30 AM
Jump to a Section
Ride Safer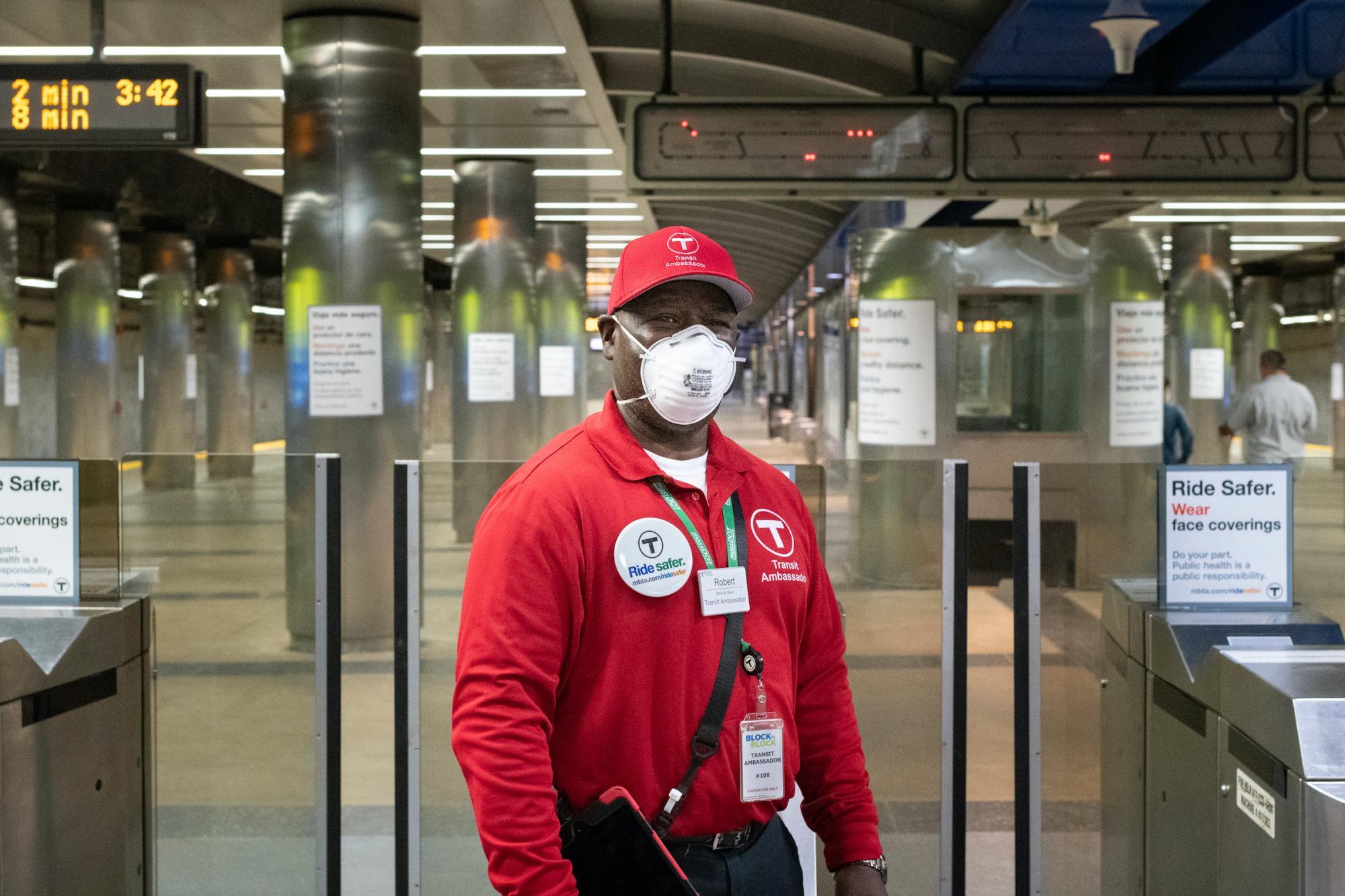 We're committed to keeping you safe on public transportation. From hand sanitizer to crowding information, we've got you covered. 
The following changes to service and operations have been made to protect the health and safety of essential workers who rely on public transit, as well as our frontline staff.
All riders and employees are required by federal and state law to wear face coverings while on MBTA vehicles and at all stations, facilities, outdoor bus stops, and outdoor platforms for the Commuter Rail, subway, and trolley systems, including those who are fully vaccinated. Not doing so is a violation of federal and state law and failure to comply may result in denial of boarding or removal.
Service levels prioritize certain routes to meet ridership demand, avoid crowding on vehicles, and to allow for physical distancing in keeping with health and safety protocol guidance.
Shared trips on The RIDE have been eliminated. RIDE customers can still bring a personal care attendant and/or guest on their trip.
The CharlieCard Store is open with limited hours.
Standard fare collection processes have resumed on buses and trolleys, and The RIDE.
Bus operators have the option—with approval from the Control Center—to bypass a stop if they feel the bus is becoming too crowded to safely accommodate any more riders.
This page is regularly updated as more information about the COVID-19 outbreak becomes available.
Travel Advisory
As of Monday, March 22, people traveling to Massachusetts are urged to quarantine for 10 days if they have been out of state for more than 24 hours.
People who are fully vaccinated, traveling to Massachusetts for critical infrastructure work, or who have negative COVID-19 results do not need to quarantine.
Stay at Home Advisory
The Commonwealth continues to advise that all residents should leave home only for essential activities.
---
Service Levels
Weekday Service: Monday – Friday, May 3 – 7
Weekend Service: Saturday – Sunday, May 8 – 9
Crowding Levels
We're piloting crowding information on the bus and subway. You can view:
Real-time crowding data for many of our bus routes
Weekly crowding trends for the Red, Orange, and Blue lines
See crowding information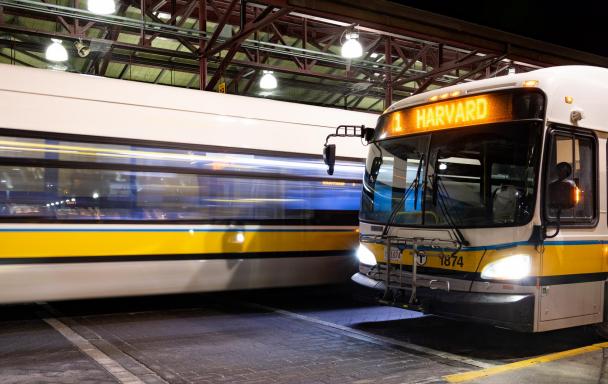 Protecting Your Health
Ride Safer is our commitment to protecting public health on public transit. See what we're doing—and what you can do—to help keep each other safe.
Health and Safety Resources
All service and operations adjustments are based on guidance from the Massachusetts Department of Public Health (DPH).
Jump to a Section
Ride Safer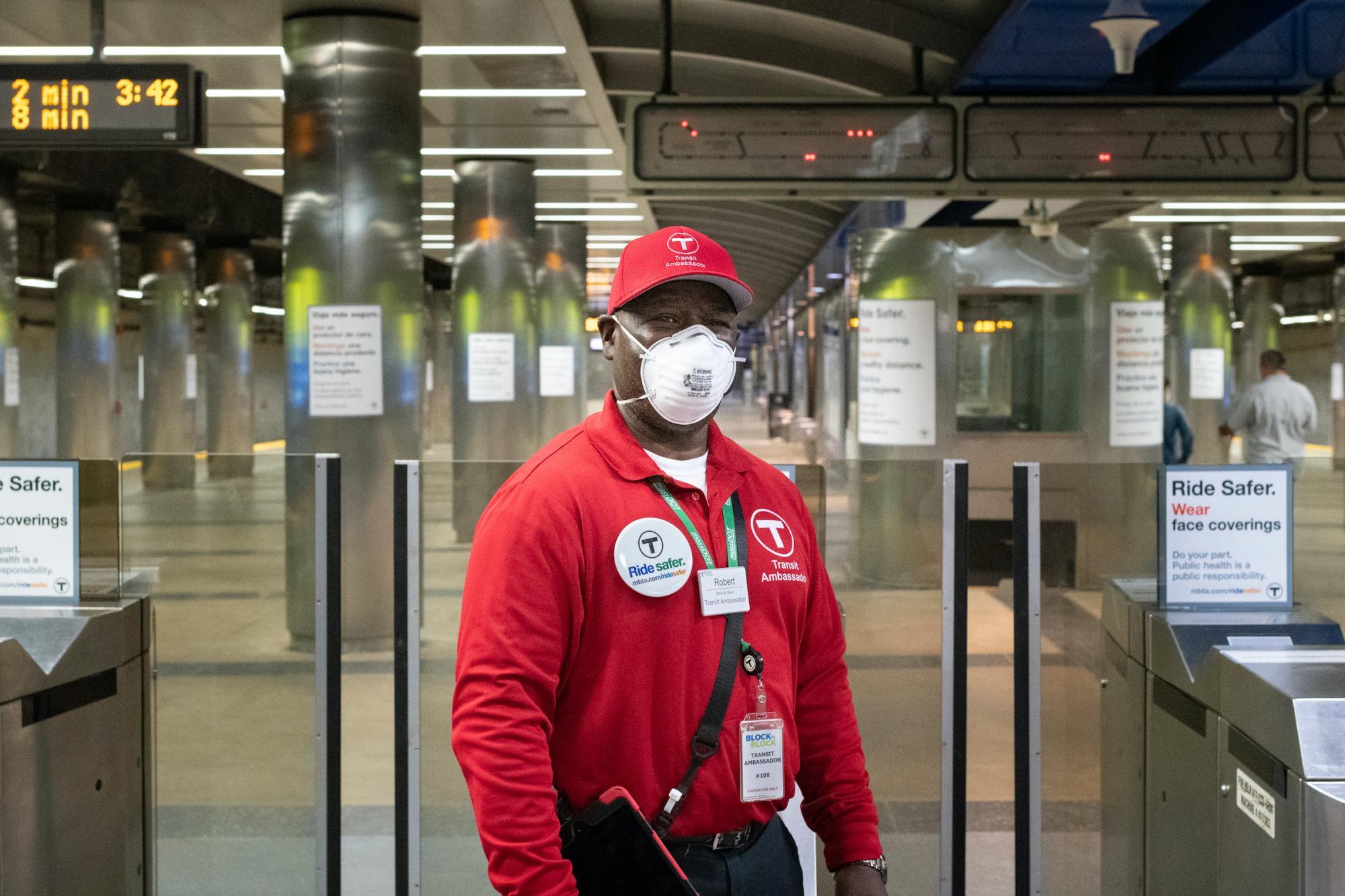 We're committed to keeping you safe on public transportation. From hand sanitizer to crowding information, we've got you covered.