Wachusett Ski Resort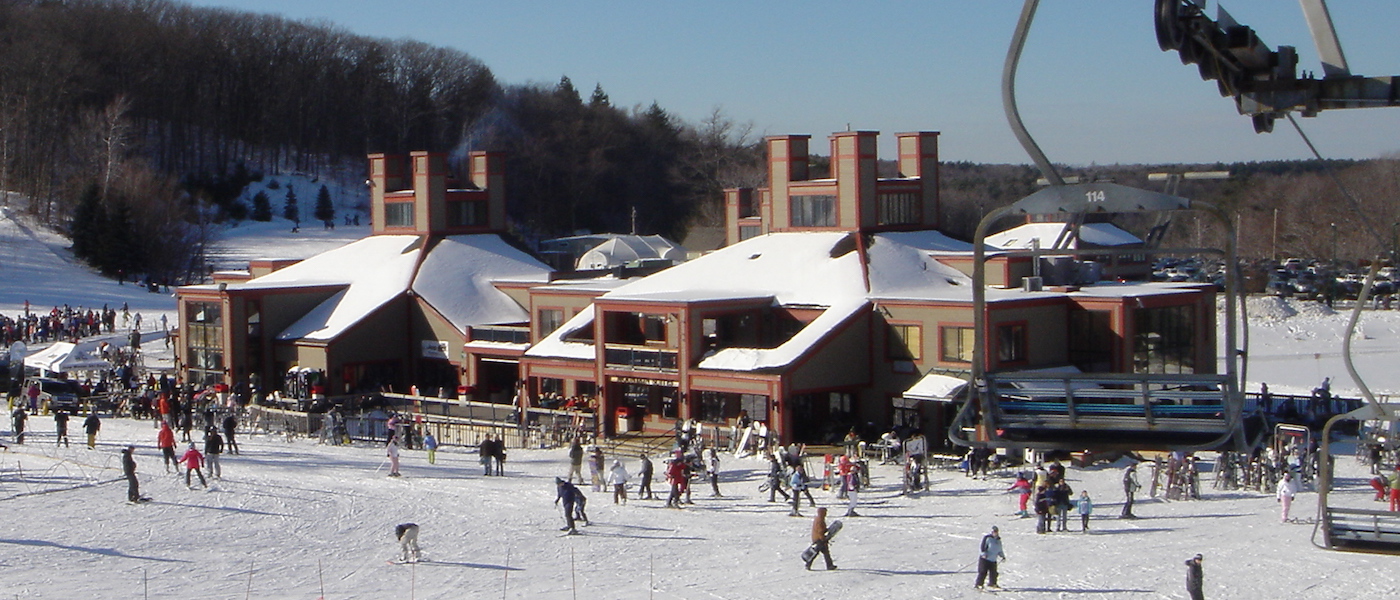 Did you know you can take the Commuter Rail to Wachusett Mountain for a day of skiing? 
Starting December 2 on Saturdays and Sundays, the MBTA runs special trains on the Fitchburg Line that are equipped with ski and snowboard racks. 
Wachusett Mountain also provides a free shuttle from the station to the slopes once a day!
Schedule
The morning shuttle to the slopes leaves Wachusett station at 10:15 AM, just after the arrival of the 8:35 AM train from Boston. 
Catch the shuttle back to the station at 5:15 PM and board the 6:10 PM train back to Boston.
You'll need to arrange your own transportation if you miss the shuttles or would like to take a different train.
Fares
A standard round-trip fare from Boston on the Ski Train is just $23, and kids 11 and under ride for free!