MBTA Updates After Thursday's Storm
Posted on January 5, 2018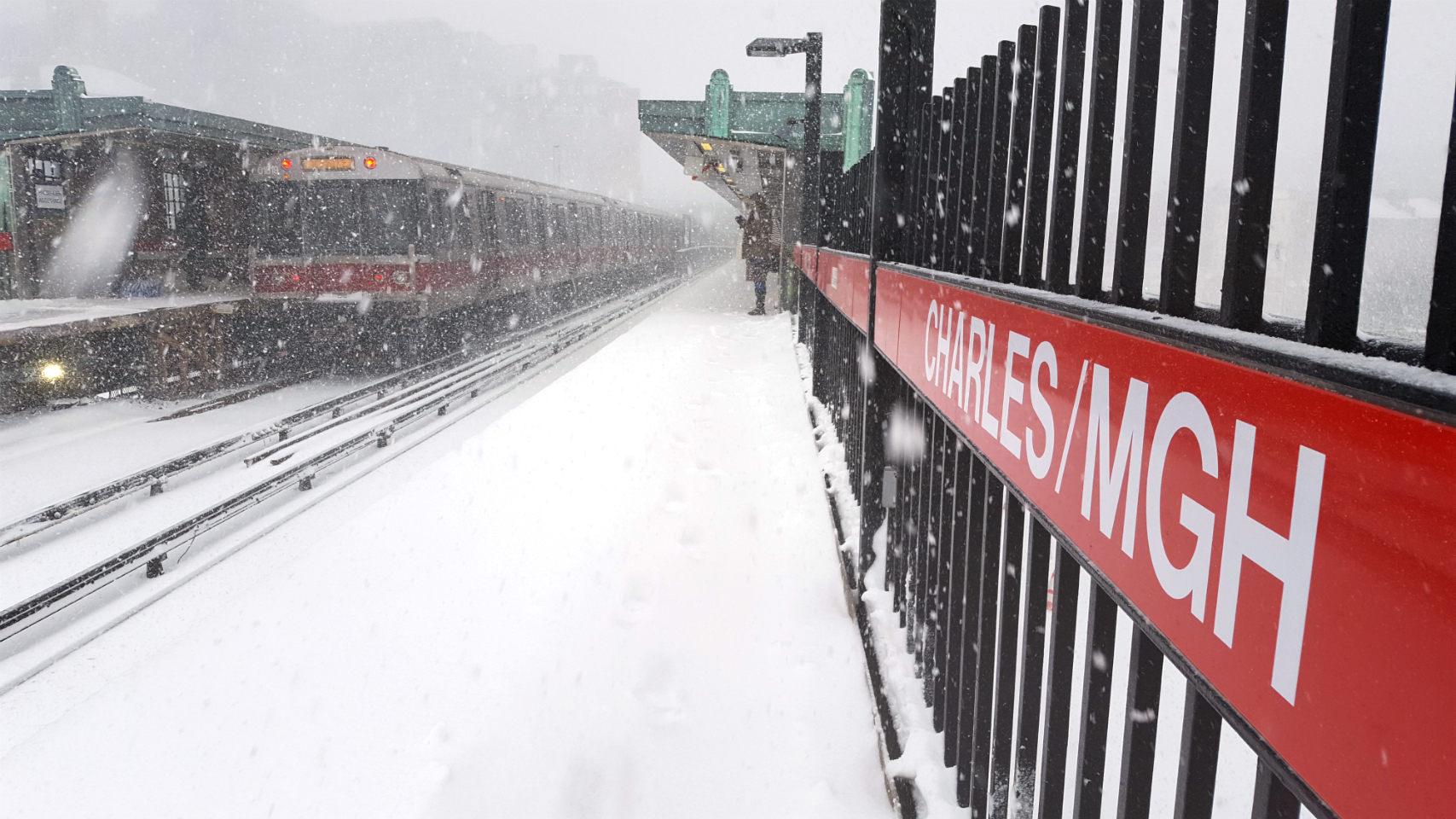 BOSTON – After yesterday's winter storm event, the MBTA continues to operate as regularly as possible while continuing the ongoing snow removal effort and clearing icy conditions from all track areas, platforms, and bus stops.
In many of the communities the MBTA serves, well over 12 inches of snow accumulated during yesterday's storm, with very high winds and flooding affecting much of the Massachusetts coast. While some services were affected yesterday, the MBTA continues to operate as regularly as possible in spite of dangerously frigid, record-breaking cold temperatures moving into the service area today and continuing into the weekend. Ferry service between Long Wharf and the Navy Yard will also resume tomorrow morning, January 6.
Six Newburyport/Rockport Line commuter rail trains will be cancelled tonight, January 5, due to damage from historic tidal surges that flooded parts of the network, causing track, signal, and other issues on these lines only. These train times are:
Rockport Trains 113 (3:35 PM outbound) and 120 (5:08 PM inbound)
Beverly Trains 193 (4:40 PM outbound) and 194 (5:35 PM inbound)
Newburyport Trains 171 (5:40 PM outbound) and 176 (7:08 PM inbound)
To continue the cleanup effort, single-track "shuttle trains" will again operate tonight beginning at 10 PM until the end of service on the Red Line from JFK/UMass to Braintree Stations, running approximately every 25 minutes. Single-track shuttle trains will also operate tonight beginning at 11 PM until the end of service on the Orange Line from Wellington to Oak Grove Stations, running approximately every 15 minutes.
MBTA personnel will be available in stations to instruct customers regarding transferring between the shuttle train and regular Red or Orange Line subway service. During the operation of the shuttle train, MBTA maintenance crews will be given access to the Red and Orange Line tracks to clear additional snow accumulations before the precipitation hardens during this evening's dropping temperatures.
Customers are encouraged to check the weather forecast, dress warmly for very cold temperatures, and exercise caution during slippery conditions.
Other MBTA services may become affected by the continued falling temperatures with customers also encouraged to visit the MBTA website, sign up for and check T-Alerts, and follow the T on Twitter @MBTA as well as the commuter rail at @MBTA_CR, where all service updates and the most up-to-date service information will be provided.
More
Media Contact Information
For all queries and comments, please contact:
MassDOT Press Office