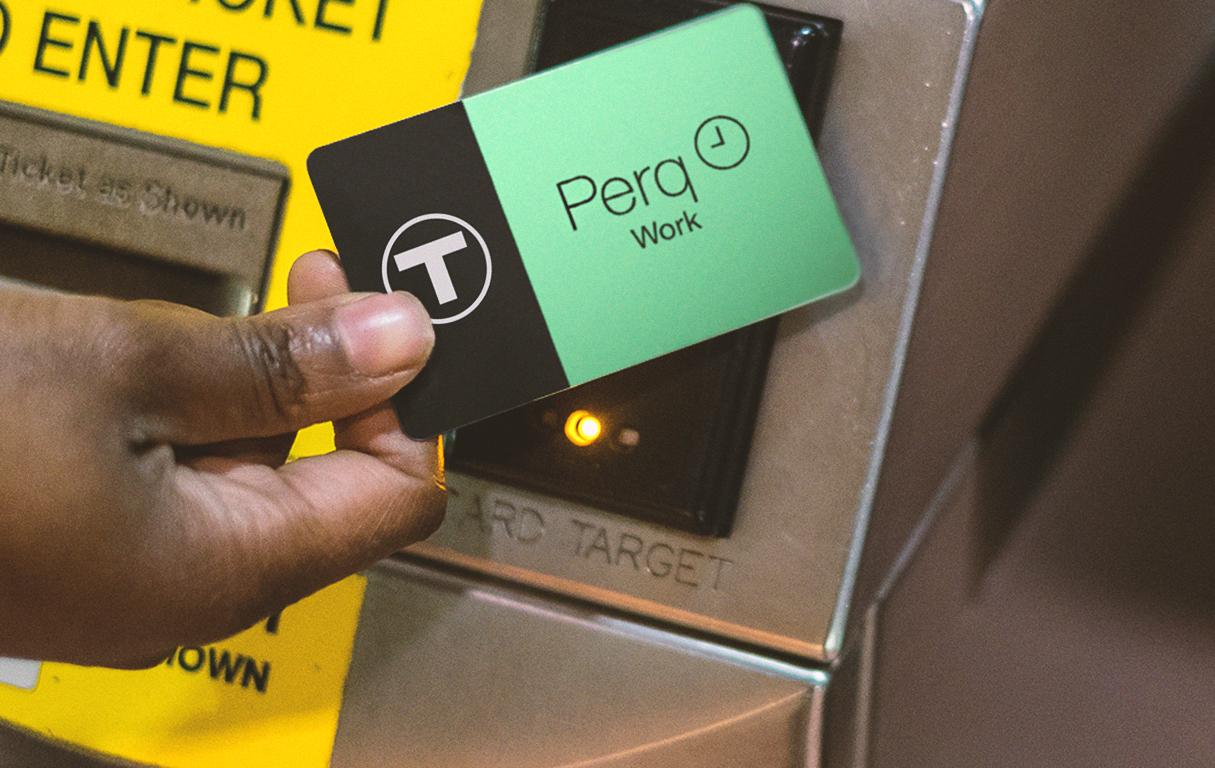 Perq is the MBTA sales channel that's designed just for employers. 
You order passes for employees directly from the T, and we send them right to your office.
Sign Up Now
With Perq, employees are charged for their passes with pretax payroll deductions, saving them money off the typical price. Or, subsidize passes further by deducting less than the full cost from your employees' paychecks.
Because you're buying directly from the T, you have access to:
Easy, convenient ordering cycles
Simple billing
Dedicated program support staffed 7 days a week
Pass orders renew automatically each month. There are no fees and no order minimums, and no company is too big or small to participate.
Already a Perq administrator?
Are you an employee?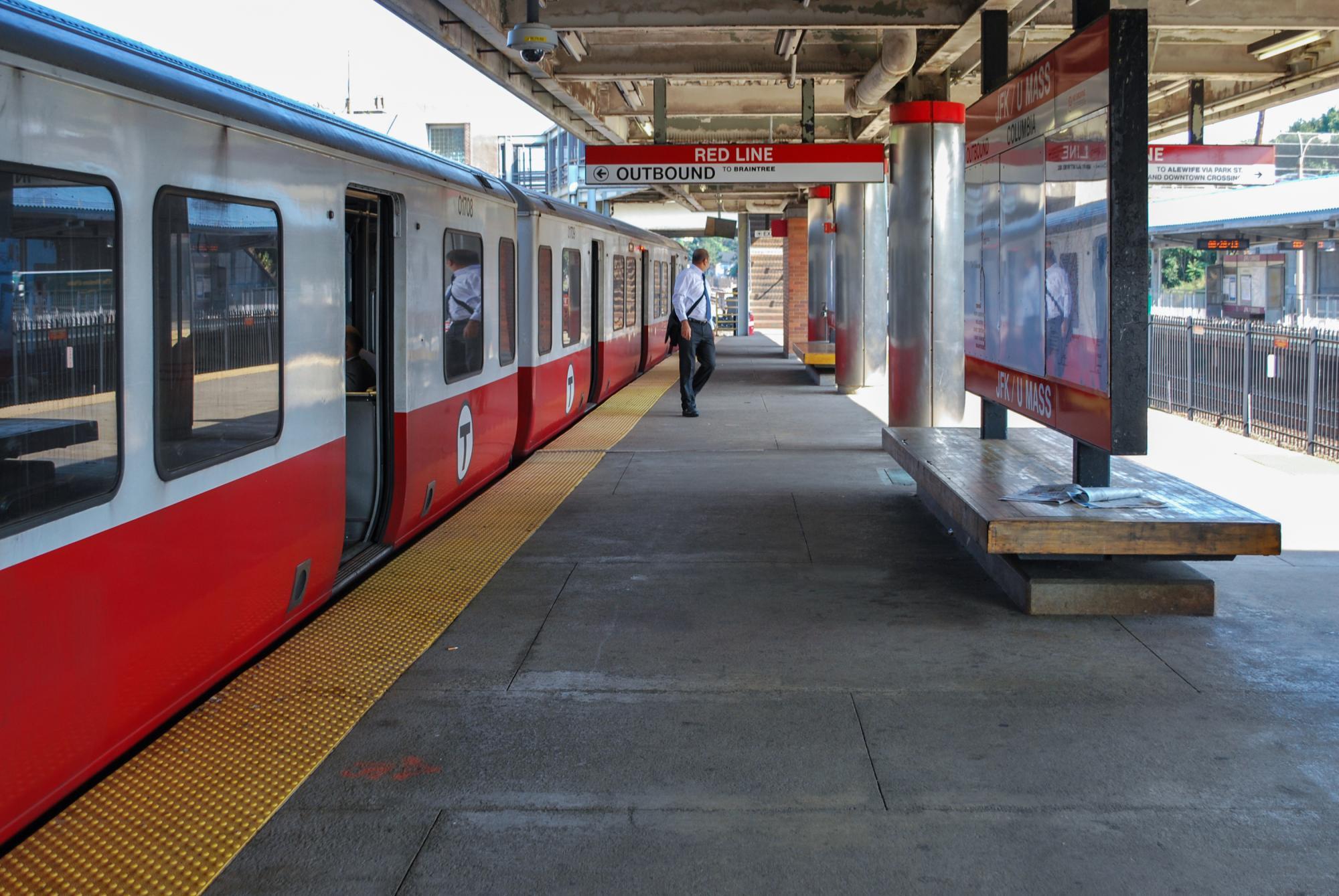 Visit our Perq for Employees page to learn more about the program and how it can benefit you.
Take the T
If it's been a while since you've taken the T, you may notice some changes on your first trip back—we've updated service schedules to reflect new travel patterns, introduced more flexible fare passes, and enhanced cleaning protocols throughout the system.
Contact Us
Email us at perq@mbta.com with questions, suggestions or comments.
Frequently Asked Questions
Perq is the MBTA sales channel that's designed for employers. Any employer can create a free account to order monthly passes for their employees that rely on bus, subway, Commuter Rail, and ferry service for their daily commute.
The MBTA ships passes to the office at no additional cost. Orders renew monthly, so employers only have to change their order in response to staffing changes.
Companies charge the cost of the passes to their employees via pretax payroll deductions. To subsidize passes, companies can simply elect to deduct less than the full cost of the pass from their employees' paychecks.
There is no annual fee or subscription cost to buy passes through Perq. For details on pass rates, you can refer to our pricing chart.
There is no minimum order size—many of our partners only order a handful of passes each month, so you'll be in good company.
Buying Perq passes provides value to employees and companies in a few important ways.
Lower Prices
If employees are paying for passes through payroll deductions, then both you and your employees are paying less in taxes, and the cost to the employee is lower than if they had bought their passes with post-tax dollars. 
More Simplicity
Perq makes it easier to offer transportation benefits to your employees by reducing the complexity of administering reimbursements. By deducting less than the full cost of a Perq pass from your employee's paycheck, you can avoid processing reimbursements on an individual basis. We'll even help you set it up.
Added Convenience
Perq passes are sent directly to your office and renew automatically, so employees don't have to worry about buying a new pass each month.
We don't currently support account administration on an employee-by-employee basis, so we rely on employers to make and update orders for their employees.
Perq administrators can easily manage your organization's account through perqadmin.mbta.com. They can collect pass orders and submit them online.
Orders are generally the same from month to month, so your order will automatically renew unless changed by your Perq administrator. If you're not fully subsidizing Perq passes for your employees, you'll need to set up payroll deductions for the employees who are participating.
Please consult a tax professional or an accountant on how to do this correctly.
Any employer with a Federal Tax ID number can buy Perq passes.
If you're happy with the commuter benefits program you have right now, there's no need to switch. Your employees should already have access to Perq through your third-party provider. If you're not sure whether they do, we can help you figure it out - email us at perq@mbta.com. 
Even if you don't work with us directly, we offer resources to help your employees with their commute. Feel free to share the following with your employees or include them in your onboarding documents: 
Auto-pay: Employees using a pre-tax transit benefits card can sign up for Auto-Pay to avoid the hassle of renewing their passes each month.
MBTA guides: Employees who are new to Boston, new to the T, or exploring a change to their commute can check out our MBTA User Guides page for tips on using the system.