Early Morning and Late Night Service Becomes Permanent
Updated on September 1, 2019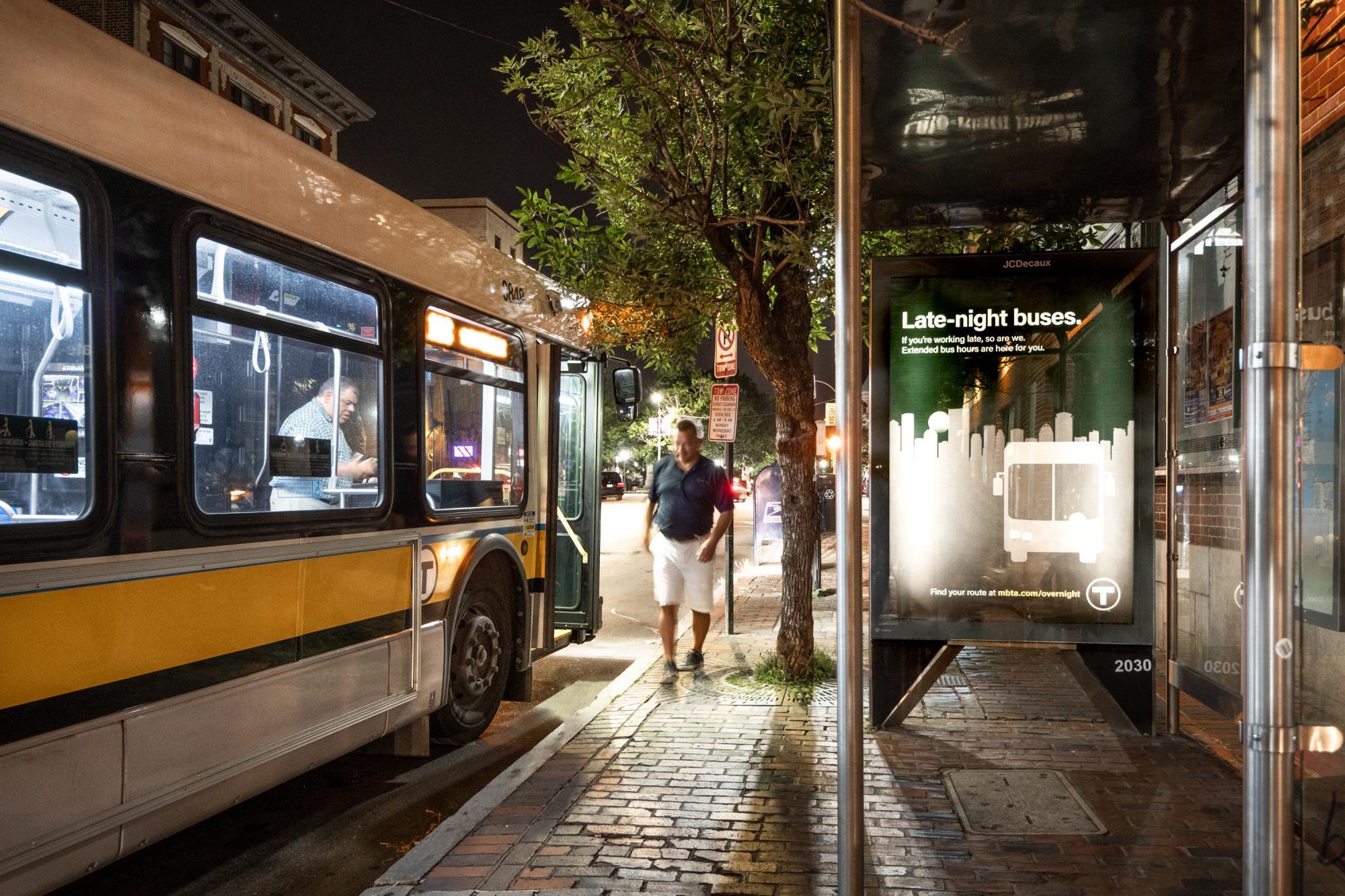 As a result of our early morning and late night bus service pilots, we're making about 140 more weekly late night trips permanent, in addition to previous existing late night service.
Whether you work the early or late shift, or need to get downtown from the airport, these new bus schedules will help you get where you need to go.
Service changes include:
More frequent service from 10 PM – midnight
More trips after 12:30 AM
More early morning service
Early morning service became permanent in April 2019. More overnight service will be permanent in September 2019.
This is in addition to the many routes that already run overnight—more than 50 routes start service before 5 AM and/or run past 1 AM.
Routes with Overnight Service
The following routes start service before 5 AM and/or run past 1 AM.

1 – 49

These routes serve:
Cambridge
Downtown Boston, Back Bay, South Boston
Dorchester, Mattapan, Hyde Park
Roslindale, Jamaica Plain, Roxbury, West Roxbury
Dedham
50 – 99

These routes serve:
Downtown Boston, Allston/Brighton, Brookline, Roxbury
Charlestown, Malden, Medford
Cambridge, Somerville, Arlington, Belmont
Watertown, Waltham, Newton
100s

These routes serve East Boston, Chelsea, Everett, Malden, Revere, and northern suburbs of Boston.
200s

These routes serve the South Shore.
400s

These routes serve the North Shore.