Early Morning and Late Night Bus Service Pilots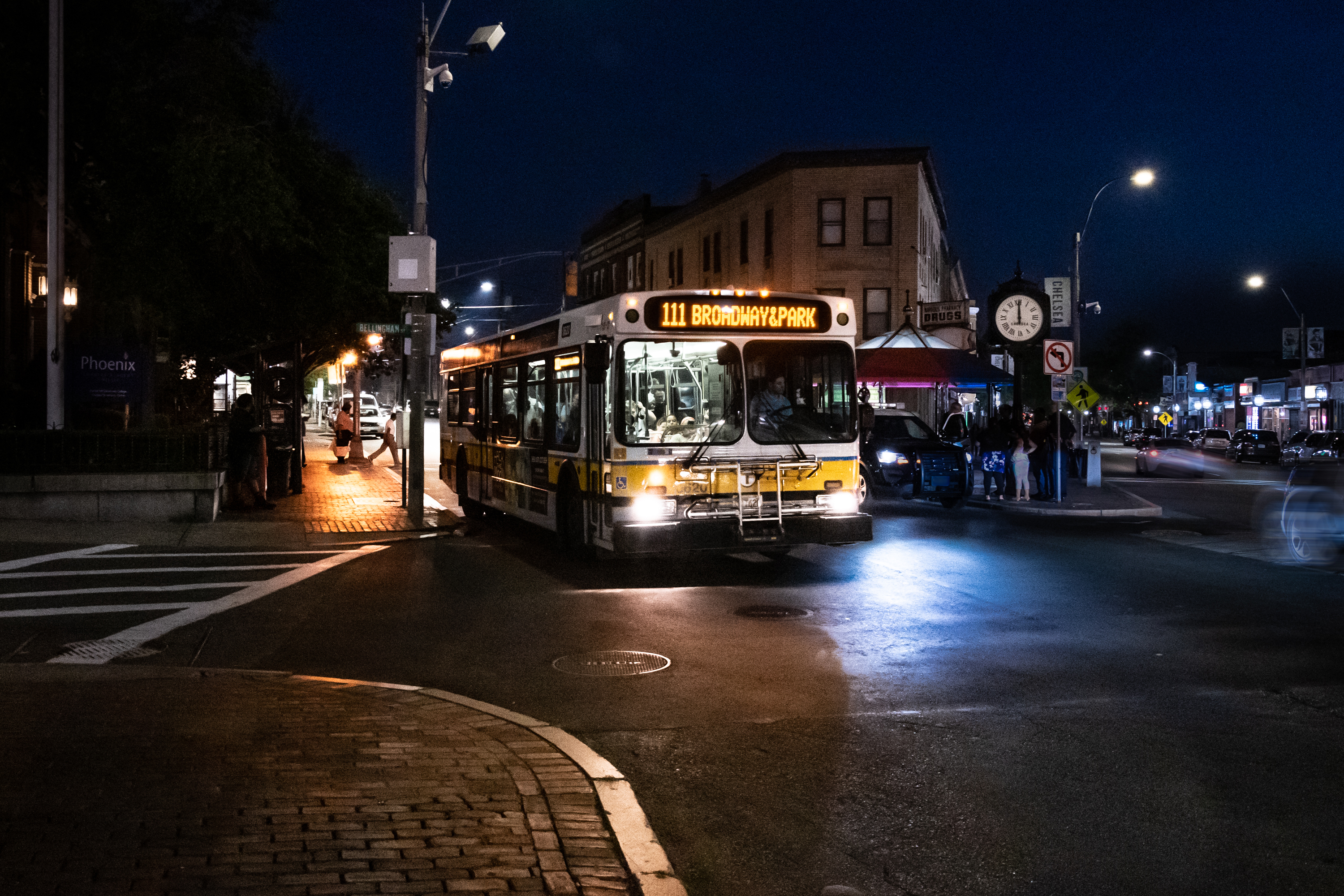 Timeline: 2018
Status: Complete
In 2018, the MBTA ran 2 pilots of overnight bus service for early and late shift commuters. The early morning bus pilot started in April 2018, and the late night bus pilot started in September 2018. 
These pilots provided service for many bus riders, so we're making about 140 more weekly late night trips permanent, in addition to previous existing late night service.
Learn more about overnight bus service
Early Morning Bus Pilot
Starting in April 2018, some of Boston's busiest bus routes started service before 5 AM. Early morning service ran 7 days a week, though schedules varied on Saturdays and Sundays.
In December 2018, the board voted to make the early morning pilot permanent, starting in April 2019.
Late Night Bus Pilot
Starting in September 2018, the MBTA expanded bus service from 10 PM – 2 AM every night. The expansion featured additional evening trips, later scheduling, and route variations that included stops in areas where service was most needed.
Options were offered after 10 PM in communities where riders rely on off-peak bus service, including:
Later, more frequent service on some existing late night routes from 10 PM – 2 AM
Service after 2 AM in Dorchester, Roxbury, Charlestown, Everett, East Boston, and Lynn
More bus trips to and from Boston, the surrounding neighborhoods, and Logan Airport
In June 2019, the board voted to make some of these changes permanent, starting in September 2019.