Fenway Portal Flood Protection Project
Between September 2019 and fall 2020, we added floodgates and large steel doors to the entrance of the Green Line tunnel near Fenway Station to prevent flooding of the tunnel. Crews also installed an updated pumping station and new cameras to monitor potential flooding of the Muddy River and rising water levels that could pose a flood risk to our system.
The Fenway Portal Flood Protection Project is now complete.
Contract awarded: March 2018
Budget: $22,187,285
Status: Completed in November 2020
As part of the Green Line Transformation (GLT), this project meets the following goals:
Safety and resiliency: Reduce risk of damage from flooding on the Green Line; fewer weather-related service interruptions
Diversions
Building a Better T
As part of our $8 billion, 5-year capital investment plan, we're renovating stations, modernizing fare collection systems, upgrading services for our buses, subways, and ferries, and improving the accessibility of the entire system.
Related Projects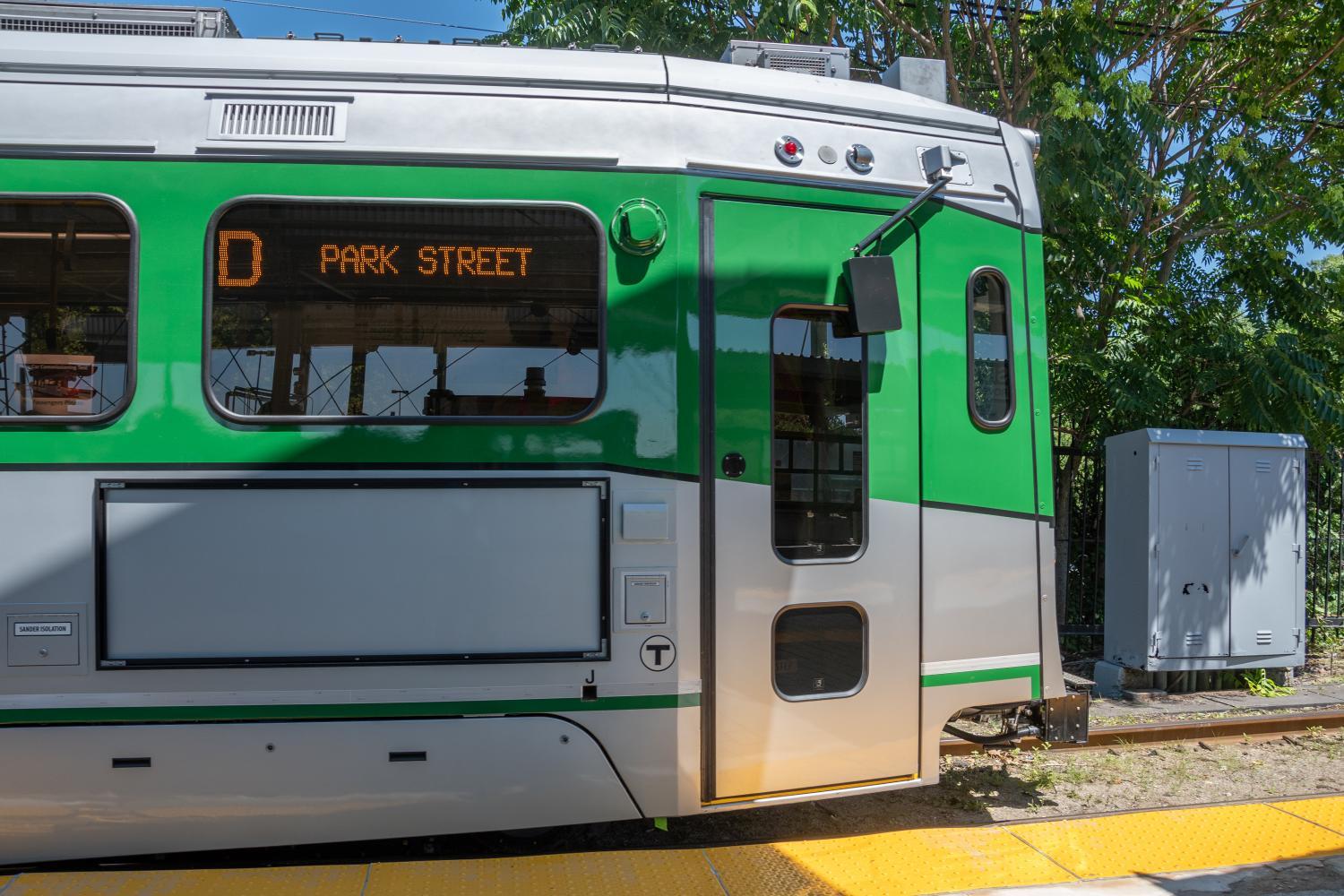 This project is one of many we're working on to ensure twice as many passengers have access to a safer, more comfortable, and more reliable Green Line by 2030.
Why We're Doing This Work
The Fenway Portal, the entrance to the Green Line tunnel next to Fenway Station, is subject to flooding due to its location near the Muddy River. In 1996, significant flooding caused almost $70 million in damage and shut down major portions of the Green Line. Repair work lasted for 2 months.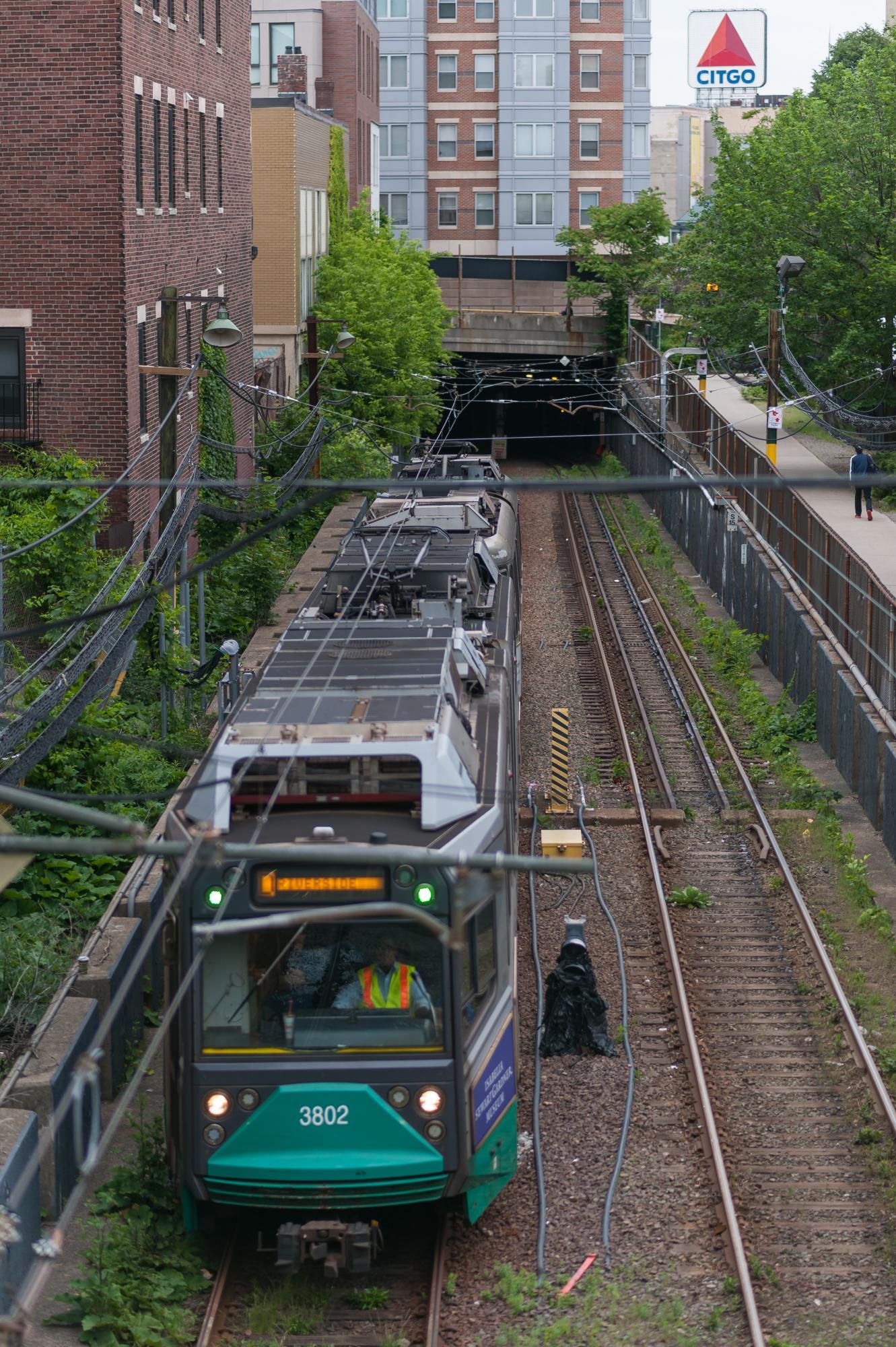 Temporary flood prevention measures have been in place since then, but these steel doors will allow us to respond more quickly and efficiently if the Muddy River floods, and will enable a rapid return to service when flood waters recede.
Service Impacts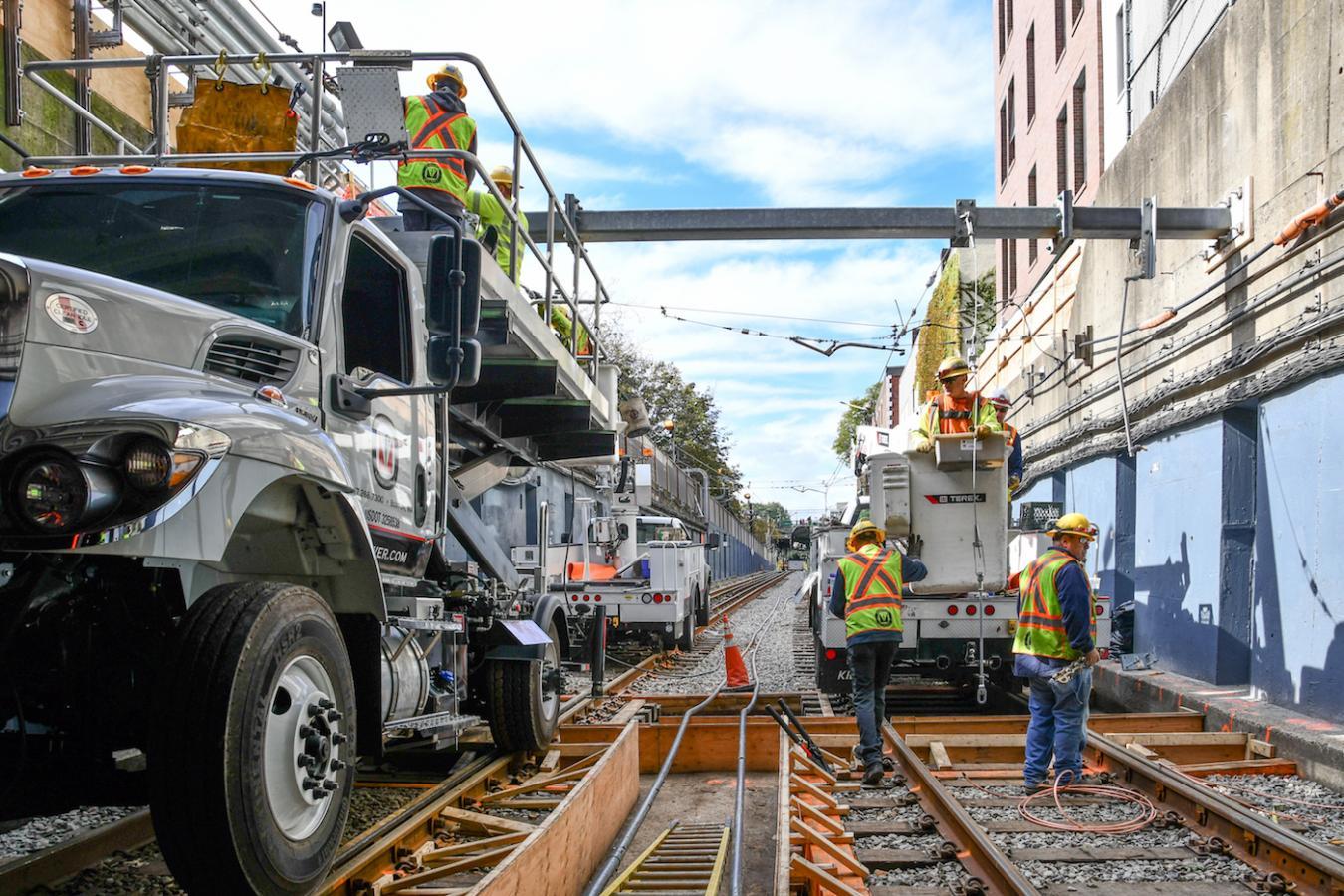 Service shutdowns were coordinated with track and signal replacement on the D Branch and accessibility work at Newton Highlands. These projects are still ongoing, so check the Green Line D service changes page for upcoming service impacts.
Contact Information
Please send any comments or questions to the project team at GLT@mbta.com.
For More Information
Get project news, updates, and information delivered to your inbox
Recent Updates