Quincy Center Station Improvements
Updated on February 28, 2019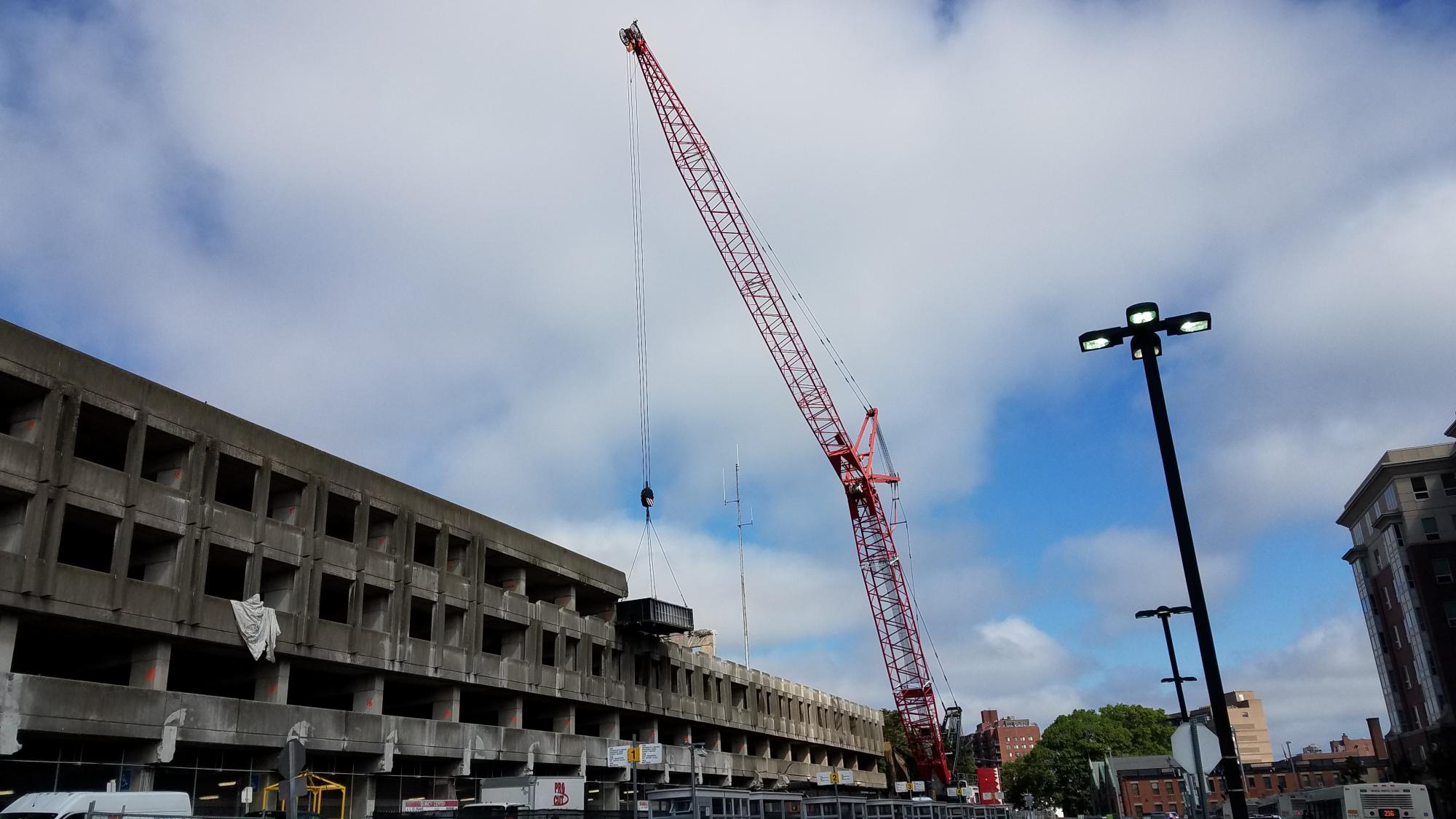 About the Project
Timeline: 2017 – 2020
Status: Construction
Summary
Related to construction at Wollaston Station, Quincy Center Station will undergo improvements for accessibility and safety. Additionally, the Quincy Center Garage will be demolished in preparation for future transit oriented development.
Work at Quincy Center will not disrupt Wollaston shuttle service.
Check out our South Shore Commuter Guide to see other projects in progress along the Red Line.
Benefits
Customers feel safer and more comfortable in the station:
The station will undergo updates to improve structural safety
Improved lighting and station signage for wayfinding
People with disabilities can more easily access Quincy Center Station:
New elevator for station access
New accessible station entrance from Burgin Parkway
Upgrades and repairs to pedestrian walkways
Quincy Center Station will be more efficient and easier to maintain:
Repairs to the fire standpipe and drainage system
Demolition of underutilized Quincy Center Garage will reduce maintenance costs and ready the site for future developments
Service Alerts
Related Projects
Contact Information
For all queries and comments related to Quincy Center Station Improvements, please contact:
Wollaston and Quincy Center Station Improvements Project Team