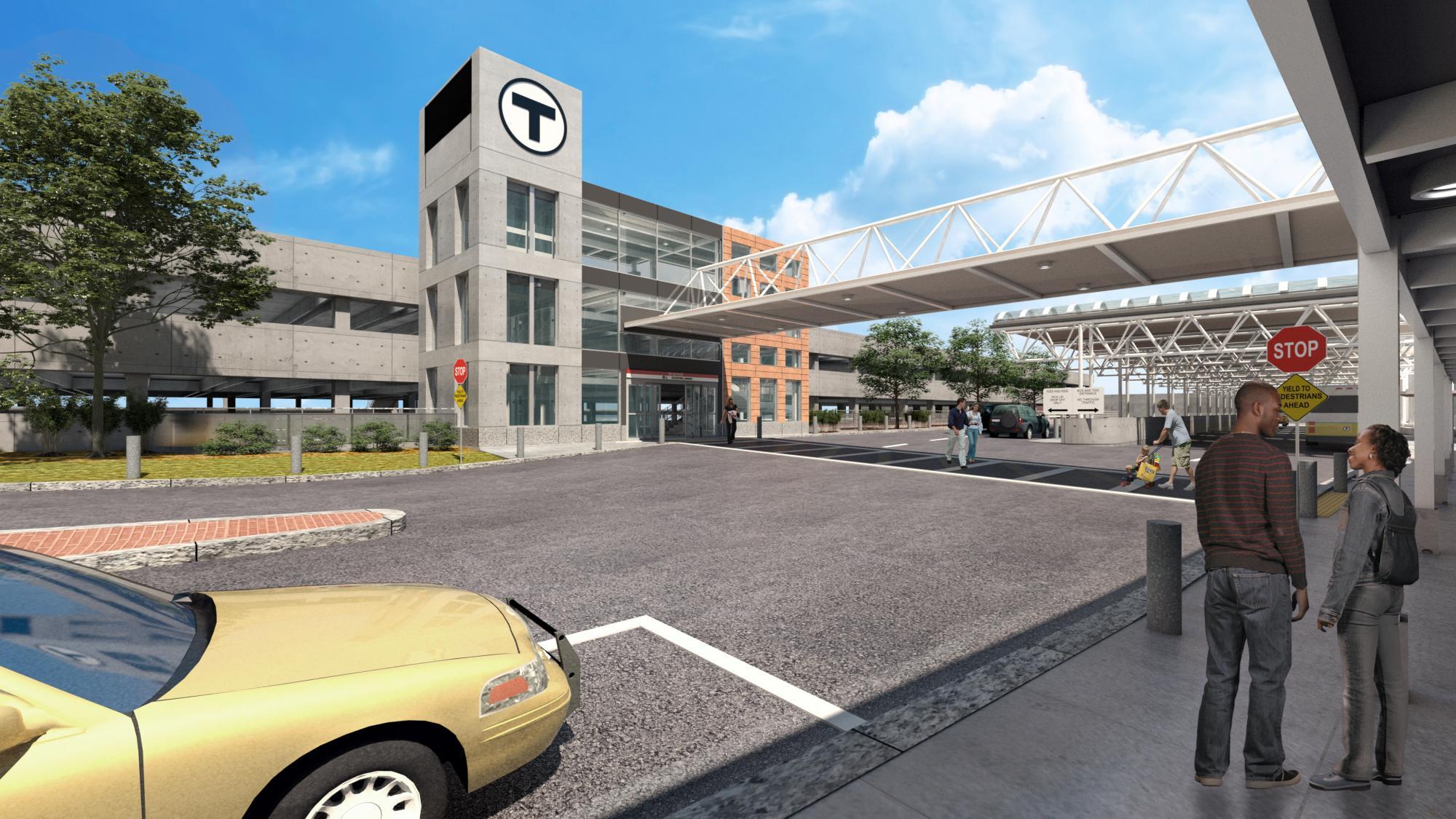 We're completely rehabilitating the Braintree Station and Quincy Adams Station parking garages to bring both into a State of Good Repair.
Contract awarded: March 2018
Projected completion: December 2021
Budget: $64.3 million
Status: Construction
Braintree and Quincy Adams garages:
Structural concrete and parking deck repairs
New stormwater and sewer drainage systems
New signage and improved pedestrian and vehicle traffic flow
Security and safety updates to security cameras, and to electrical, lighting, and fire protection alarms and systems
Cleaned and treated parking areas and garage facades
New striping in open parking areas
Renovated parking management offices
New stairways throughout the garages
New roofing and rust-resistant covered parking decks
Braintree Garage:
New lobby with an accessible elevator and other accessibility upgrades
New emergency power generator and transformer
New canopies in front of the station and along a portion of the Commuter Rail ramp
Quincy Adams Garage and parking lot:
Site improvements along the pathway to Independence Ave.
New bicycle storage
Improvements to the atrium busway, stairs, walkways, and drop-off/pick up areas
Installation of a new pedestrian bridge and escalator improvements
Centre Street bridge repairs
Drainage work and improvements to the north parking lot
Safer, more accessible parking spots and pedestrian routes to and from the stations
40-year extended service life for reduced maintenance costs and service impacts
Better parking amenities and wider parking spots
Improved rider experience and safety
Building a Better T 2020
This project is one of many we are accelerating in 2020 that will deliver results to riders sooner.
Accelerated Work
To allow for accelerated work the Braintree and Quincy Adams parking garages will be closing for three months starting Monday, October 5, 2020. Garages are expected to re-open in early January of 2021.  
Alternatively, both stations have surface parking lots available. Riders can continue to use PayByPhone or pay-by-plate with the same parking fees as other MBTA surface lots.
Follow @mbta_parking on Twitter for real-time availability reports weekday mornings.
Additional parking at Braintree
Additional parking at Quincy Adams
What to Expect During This Work
There may be limited interruptions of subway and Commuter Rail service while we work on the Braintree and Quincy Adams garages. We'll schedule this work for weekends and off-peak hours when possible.
The 2 outer lanes of the toll plaza are closed until further notice while we repair the Centre Street bridge.
The busway is closed for construction through fall of 2020. Pick-up and drop-off locations for the 238 and 210 buses have been temporarily relocated to Independence Avenue.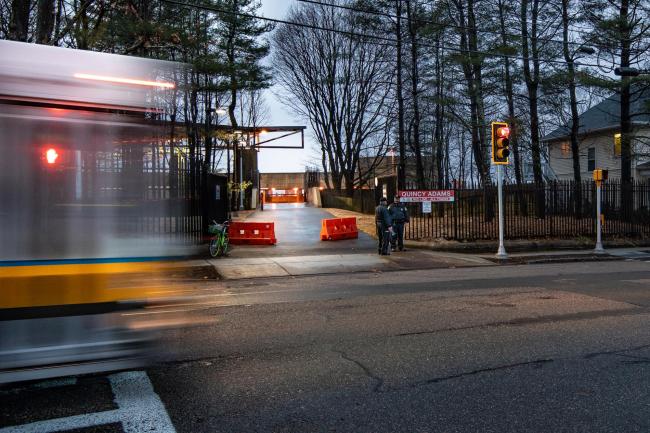 The pedestrian bridge at the Braintree Parking Garage was demolished in December 2019. It will be replaced by a new garage lobby featuring elevators and stairwells.
The Route 3 flyover ramp to the 2nd level of the Braintree Garage is closed due to construction. Drivers can access the Braintree Garage and drop-off/pick-up from the Ivory Street entrance during this time.
Past Events
Downloads
We invite you to review documents related to the South Shore Garages project.
Contact Information
For all queries and comments related to South Shore Garages, please email southshoregarages@mbta.com or call MBTA Customer Support at 617-222-3200.
For More Information
Get project news, updates, and info about upcoming public meetings delivered to your inbox.
Recent Updates
Related Projects
Building a Better T 2020
This project is one of many we are accelerating in 2020 that will deliver results to riders sooner.
Recent Updates