Braintree: Ramp and Sidewalk Replacement, Accessible Detours
Updated on August 29, 2018
Construction activities will require pedestrians seeking an accessible route from Union Street to Braintree Station to follow alternative routes while improvements are underway as part of the South Shore Garages project.
A new temporary bus stop will be provided for Phase 1 work only.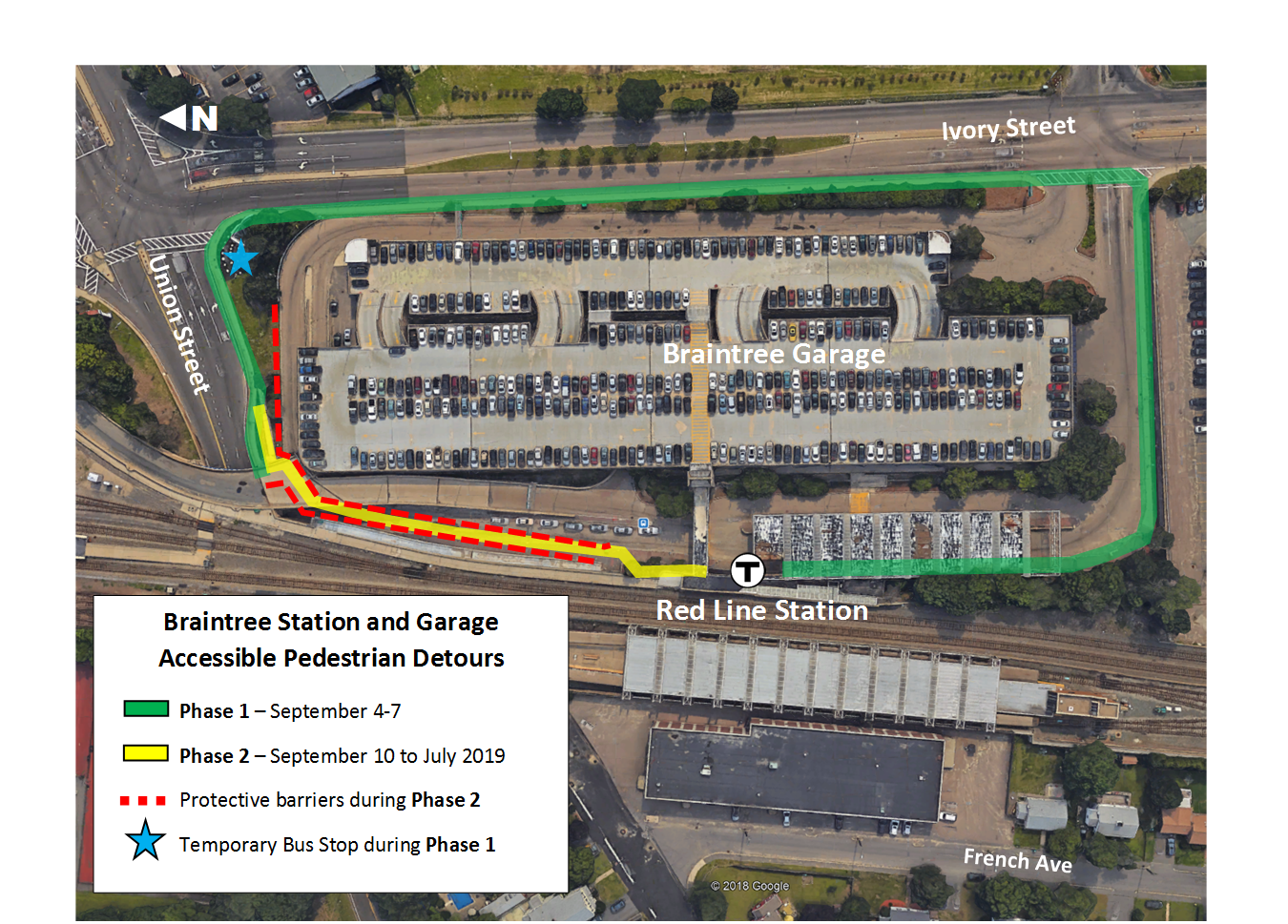 Phase 1: Ramp Replacement
September 4 – 7, 2018
The ramp on the Union Street side of the parking garage will be closed.
To enter Braintree Station, pedestrians should follow signage around the front of garage and along Ivory Street.
During this work, a temporary bus stop for Route 230 will be located at the corner of Union and Ivory streets. Bus stop signage will be posted.
Phase 2: Sidewalk Replacement
September 10, 2018 – July 2019
The existing brick sidewalk will be removed and replaced.
Temporary signage and jersey barriers will be in place to clearly direct commuters to/from the station.
Pedestrians using Union Street should follow the designated alternative access route to/from the station.
Contact
We acknowledge that these changes will be disruptive. Please feel free to email the project team at southshoregarages@mbta.com or call MBTA customer service at 617-222-3200.
We appreciate your understanding and cooperation as we work to bring long-awaited improvements to Braintree Station.