Alerts
Filter by type
Get T-Alerts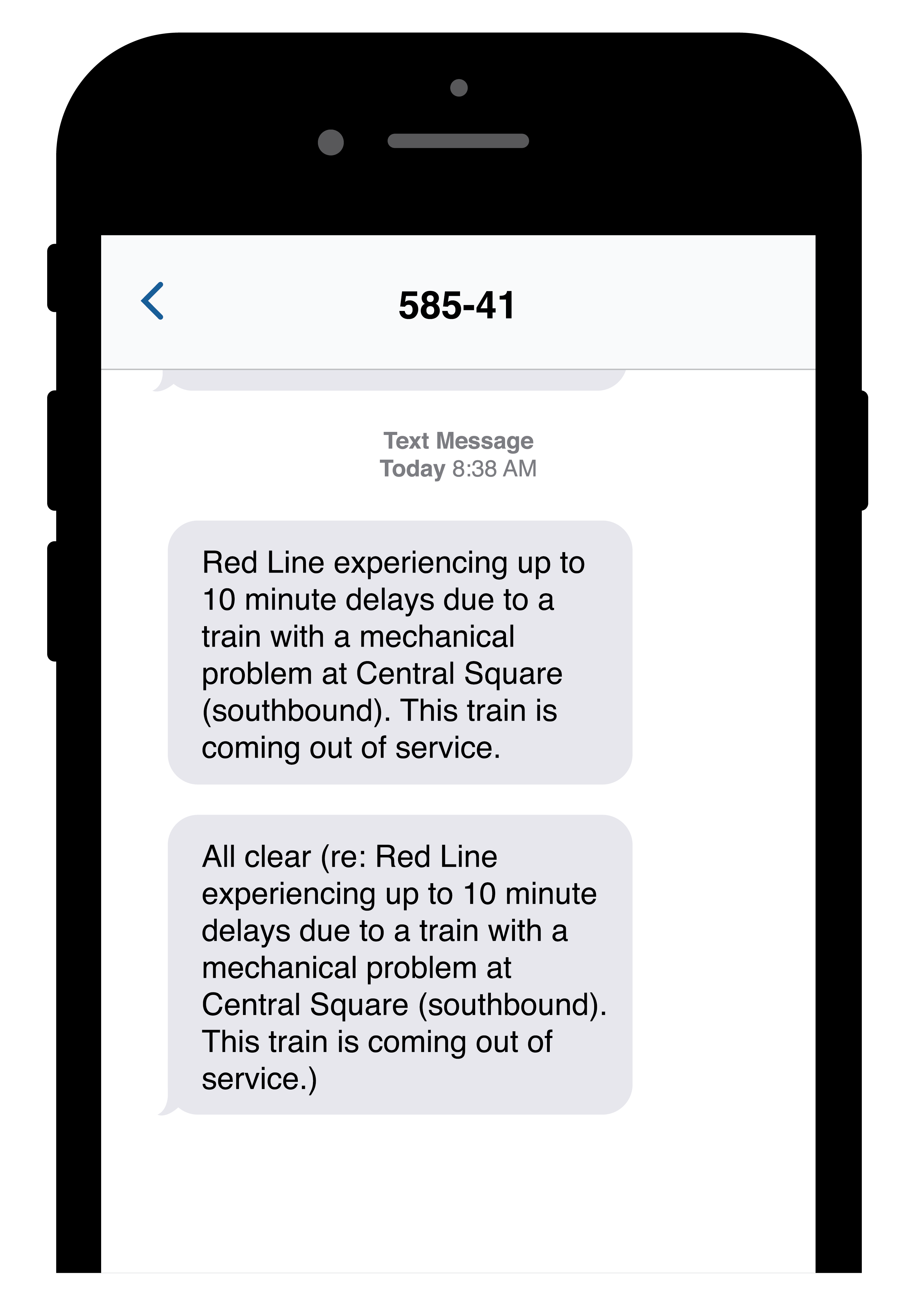 Weekday subway service changes are in effect on the Red, Orange, and Blue Lines for the remainder of the summer season. The MBTA has adjusted its service levels in order to maintain safe operations and service.

MBTA.com/tempservicechange

There will be no changes to weekend subway service or to the Green Line, or Mattapan Line.

For more information, please visit:MBTA.com/TempServiceChange

Updated: 6/26/2022 6:40 AM

The Quincy Adams parking garage has re-opened with 500 spaces available. Additional spaces will be added as construction finishes up. Customers can access the garage via the Route 3 off ramp exit. The Burgin Parkway entrance remains closed.

Beginning November 29, the parking lot across from the station will close. Please use the garage or adjacent surface lot as an alternative.

The Quincy Adams Garage drop-off and pick-up location will remain at its location within Level 1B.

The garage will be PayByPhone / PayByPlate with no need to pay to exit. More information on how to pay for parking is available at

MBTA.com/parking

.

Affected routes:

Red Line

Updated: 11/15/2021 5:44 AM

The Braintree Parking Garage has re-opened with 350 parking spots available. Additional spaces will be added as construction finishes up. The surface lot on Ivory St will remain open as an alternate parking option.

Riders can continue to use PayByPhone or pay-by-plate with the same parking fees as other MBTA surface lots.

Affected routes:

Red Line

Updated: 6/13/2021 8:16 AM

The Hancock Street lot is closed to allow for the construction of the North Quincy Garage. As an alternative, over 300 spaces are available in the Newport Avenue lot.

MBTA.com/NorthQuincy

Affected routes:

Red Line

Updated: 2/25/2021 11:56 AM
Weekday subway service changes are in effect on the Red, Orange, and Blue Lines for the remainder of the summer season. The MBTA has adjusted its service levels in order to maintain safe operations and service.

MBTA.com/tempservicechange

There will be no changes to weekend subway service or to the Green Line, or Mattapan Line.

For more information, please visit:MBTA.com/TempServiceChange

Updated: 6/26/2022 6:40 AM
E Branch service is suspended between Copley and Heath St until Aug 21 for track and infrastructure upgrades. Customers can use Route 39 bus service as an alternate.

MBTA.com/GLTrack

Affected stops:

Copley

Prudential

Symphony

Northeastern University

Museum of Fine Arts

Longwood Medical Area

Brigham Circle

Fenwood Road

Mission Park

Riverway

Back of the Hill

Heath Street

Updated: 8/8/2022 11:42 AM

Green Line E Branch notice: Riders will need to validate their fare prior to boarding at a fare vending machine, or at the farebox at the front of the train at Lechmere and Union Square Stations. Please see station personnel if you need assistance.
Weekday subway service changes are in effect on the Red, Orange, and Blue Lines for the remainder of the summer season. The MBTA has adjusted its service levels in order to maintain safe operations and service.

MBTA.com/tempservicechange

There will be no changes to weekend subway service or to the Green Line, or Mattapan Line.

For more information, please visit:MBTA.com/TempServiceChange

Updated: 6/26/2022 6:40 AM

Suffolk Downs pedestrian bridge is closed due to structural issues. Customers can connect to the other platform by exiting at Orient Heights or Beachmont and taking a train back to Suffolk Downs.

Affected routes:

Blue Line

Updated: 5/18/2022 1:17 PM
Get T-Alerts