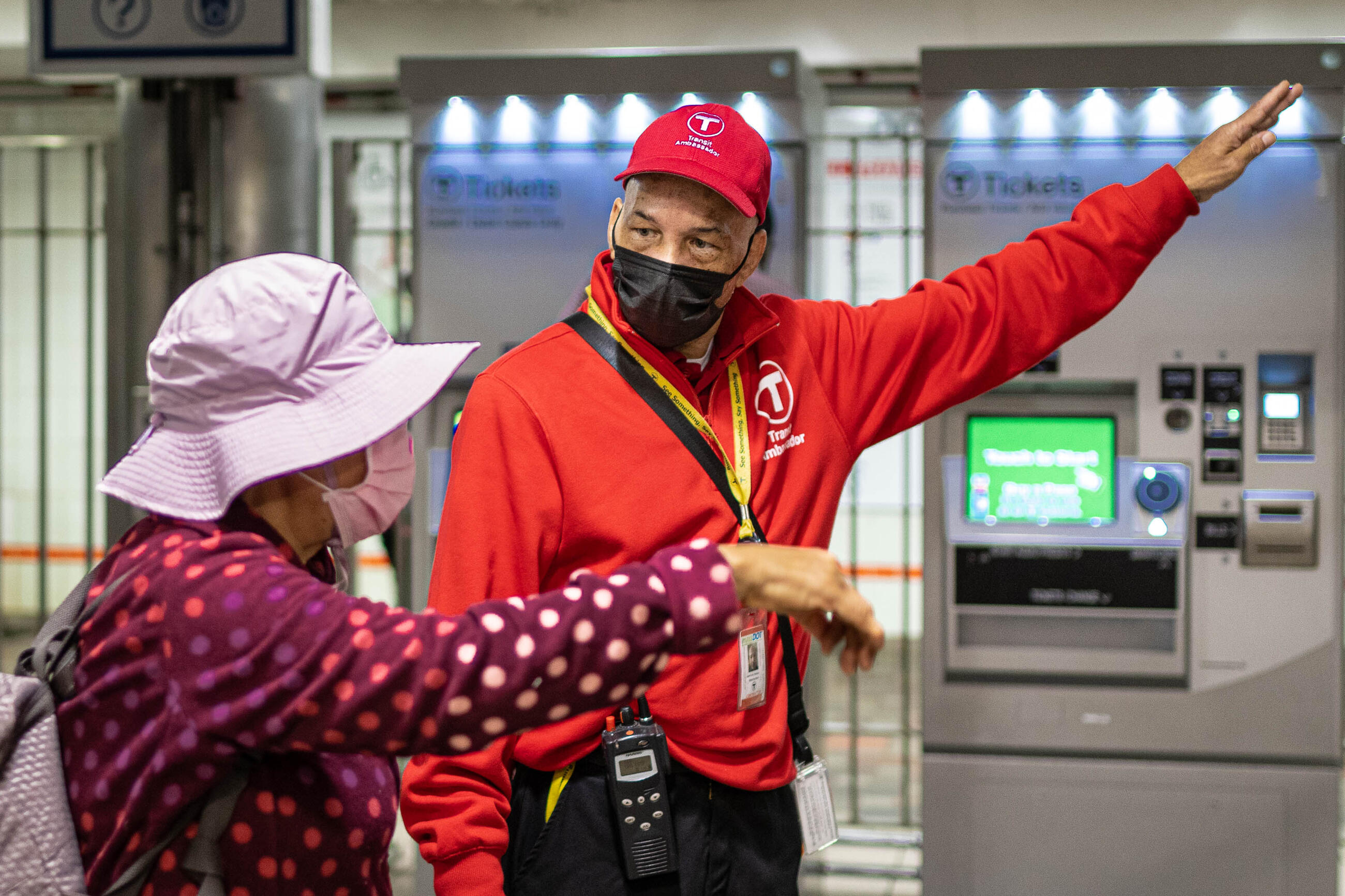 In the fall of 2017, the MBTA introduced the Transit Ambassador customer outreach program. Transit Ambassadors wear bright red polo shirts, sweaters, or jackets with T logos and can be found at stations throughout the system. They can help you buy tickets and passes, figure out the best way to get to your destination, and provide real-time travel information. 
Transit Ambassadors also provide assistance during special events, system outages, and service disruptions.
Where to Find Transit Ambassadors
The original pilot launched on August 2, 2017 at Massachusetts Ave and Chinatown stations.
You can now find Transit Ambassadors at the following stations:
Questions? Ask Us!